Retour à la liste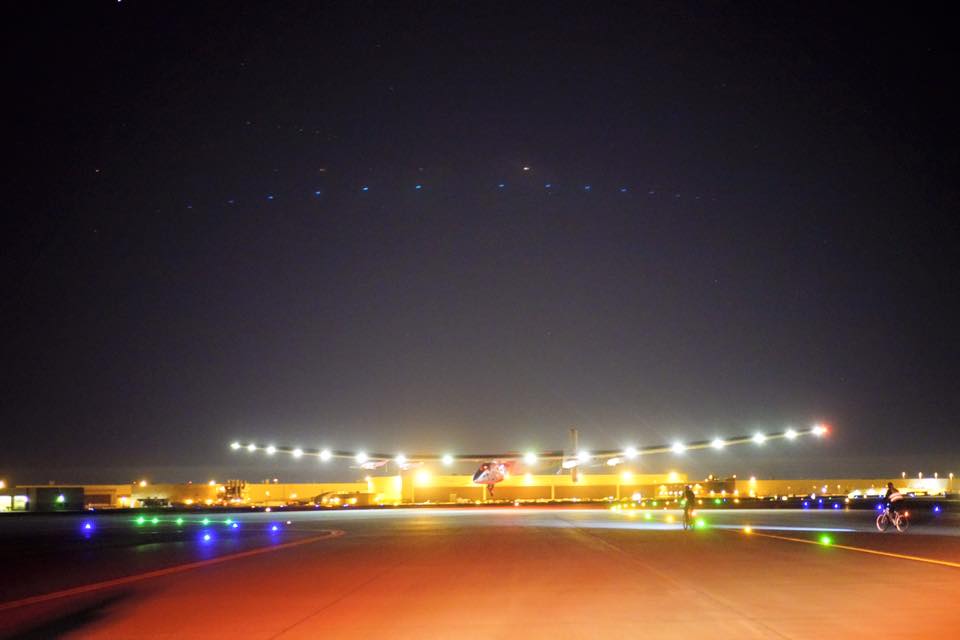 SOLAR IMPULSE 2 LANDS IN TULSA
Monaco
Tulsa, 12 May 2016 – Solar Impulse 2 (Si2) landed in Tulsa International Airport, Oklahoma, with Bertrand Piccard at the controls, on 12 May at 11:15pm local time (UTC-5) after taking off from Phoenix Goodyear Airport, Arizona, the same morning at 3:05am local time (UTC-7).
The flight, that took 18 hours 10 minutes and 975.55 miles (1'570 km) at a maximum altitude of 22'000 feet (6'706 m) and average speed of 53.68 mph (86.40 km/h), is part of the attempt to achieve the first ever Round-The-World Solar Flight, the goal of which is to demonstrate how modern clean technologies can achieve the impossible.
As soon as possible, weather permitting, André Borschberg will pilot Si2 to the next stop-over and continue the crossing of the United States.