Back to the list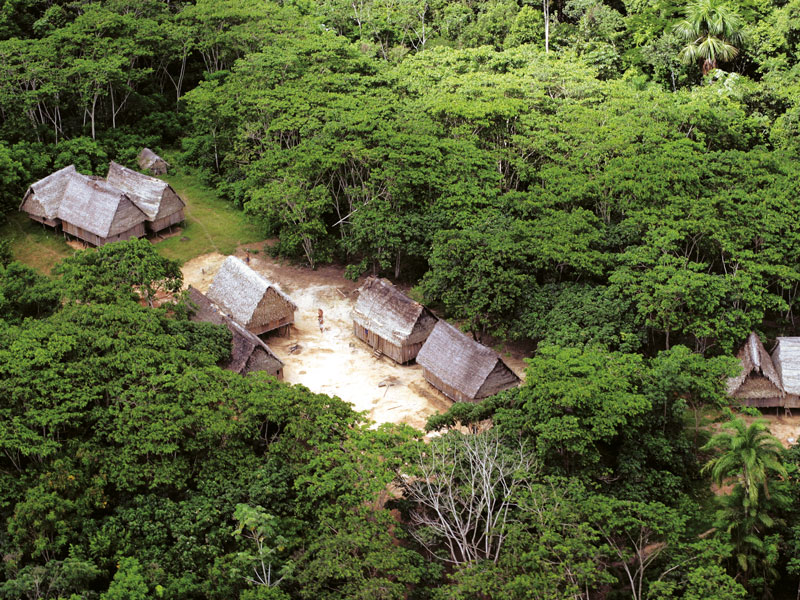 Forest Conservation through Local and Indigenous Action Welcome to the call for project proposals on forest conservation through the action of Indigenous Peoples and Local Communities, launched in the framework of the Forests and Communities Initiative (FCI).

The FCI was launched in 2022 by the Prince Albert II of Monaco Foundation, the IUCN World Commission on Environmental Law, the International Ranger Federation and the Global Forest Coalition, with the following overall objective: to support conservation of forest ecosystems through the action of indigenous peoples and local communities (IPLCs) and develop a supporting network of actors providing a multi-disciplinary set of expertise.

Learn more about FCI

GENERAL GUIDELINES

This pre-application session is open online from 1st to 30th June 2022 included.
Shortlisted projects will be appraised for potential funding starting in 2024. Therefore, the application for funding must be for activities starting in 2024.
No project can be directly submitted to any of the FCI partners. Only files submitted in the framework of this call for project proposals will be considered.
Applicants will be informed of the outcome of their application by email by April, 30th, 2023 at the latest.

In order to be eligible, project proposals must be in line with the following sections.
A/ Priority Subject

Promote the capacity building and training of local experts to develop their tools, knowledge and capacities in order to achieve the overall objective of the initiative.
This is a recommendation and not a requirement; projects that do not concern this topic will also be considered.

B/ Geographic Scope

Sub-Saharan Africa, Latin America, South and South East Asia, and Pacific islands.
C/ Prerequisites:
The application for funding must be for activities starting in 2024.
Any financial support requested should not exceed 50% of the total project budget.
The request for support must not concern:

The regular functioning of the organizations,
Projects carried out by one or more natural persons, independent of any structure with legal personality,
Projects that are solely commercial in nature,
Projects with no other financial partner(s).
D/ Selection criteria and FCI's cross-cutting principles:
If your project meets the prerequisites presented above, it will be evaluated according to the following criteria:
Clarity of the information provided
Originality of the approach with regards to the selected tackled topic
Added value, exemplarity and replicability of the project,
Measurable and concrete aspect of the project's expected results,
Viability and durability of the project
Concertation and involvement of the local populations concerned,
Quality and solidity of partnerships,
Technical and financial feasibility,
Competences of the project leaders,
Quality of project management,
Existence of a project evaluation system,
A critical part of the analysis and selection process will look into how well proposed projects follow the FCI's Cross-Cutting Principles :
Focusing on the conservation of high ecological value areas, particularly primary forests and zones with low anthropic activities, with an emphasis on IPLC-driven sanctuarization and preservation of these areas.
Exercising conservation through a holistic approach to preserve all elements that make up these natural ecosystems and the biodiversity they contain; fauna, flora, soil, air, human beings, and all life cycles which they are part of.
Respecting the knowledge and rights of IPLCs within and around conservation areas, advancing with their full and effective participation and towards the goal of helping them be at the forefront of decision-making processes and conservation action, using gender just*, rights-based approaches and participatory methodologies in order to take into account the rights, role, needs and aspirations of all members of the community without discrimination.
Practicing and promoting science-based, evidence-based, adapted, and applied methodologies for projects activities and monitoring that they ensure long-term ecological effectiveness of proposed solutions and clear results for the conservation and growth of local biodiversity.
Practicing and promoting a multi-disciplinary approach to conservation, taking into account conservation science, environmental law, but also social science including the understanding of economic, political and cultural contexts.
Fostering open-minded and open-source dialogues, research, information sharing, best practices exchanges, which can advance our understanding and our practice of forest conservation globally as well as locally.
*In line with the Gender Plan of Action of the UN Convention on Biological Diversity
The project selection process is based on the following steps:





Phase 1:
The Pre-Application File is submitted online via the Foundation's website during the call for project proposals,

Applications are internally pre-selected by the Prince Albert II of Monaco Foundation staff to exclude non-eligible projects,
Phase 2:
An application file is sent to applicants of pre-selected projects,

The Foundation's staff pre-selects the applications to be presented to the FCI Steering Committee, to exclude non-eligible projects
Phase 3:
Review and evaluation of applications by the FCI Steering Committee,
Phase 4:
Review and evaluation of applications by the Foundation's Scientific and Technical Committee,
Phase 5:
Final selection of projects by the Foundation's Board of Directors,
Preparation and signature of the financing agreements.
Additional information may be requested during various phases of the process.
​How to submit your project:
1. Download the form
2. Submit the form