Back to the list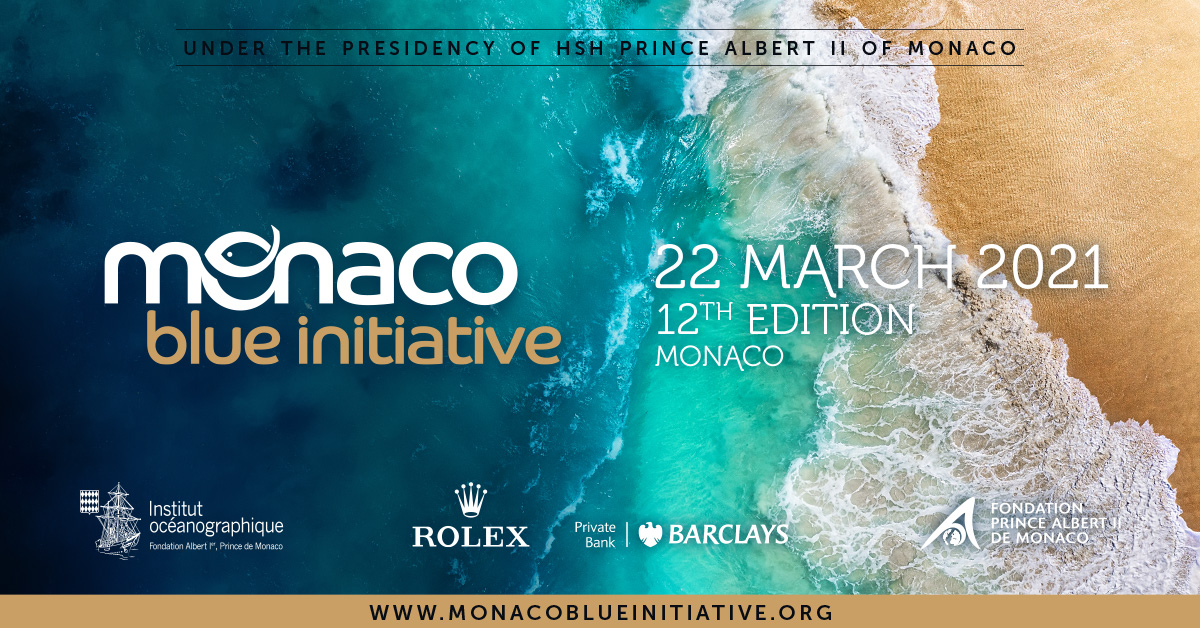 12th edition of the Monaco Blue Initiative
Monaco
Events
The 12th edition of the Monaco Blue Initiative will take place on 22nd March 2021, under the presidency of HSH Prince Albert II of Monaco.
This edition will be held in a mixed format In person/digital and will address three themes :
The role of international negotiations for better ocean governance
How to integrate Ocean issues and SDGs (in particular SDG14) into companies' Corporate Social Responsibility (CSR) strategy?
From blue economy to blue finance: what role does the financial sector need to play in managing risks related to biodiversity loss and financing the sustainable blue economy?
The Monaco Blue Initiative is a unique platform for debate that brings together major players in Ocean conservation and governance to reflect on the key challenges facing our future Ocean, in a concrete and forward-looking way.
Representatives of Governments, international organizations, civil society, NGOs, the private sector, the scientific community and the media meet every year to explore and promote synergies between the protection of the marine environment and the development of a truly sustainable blue economy.
The results and recommendations of the MBI are brought to high-level international discussions and negotiations on ocean protection and governance, such as the Convention on Biological Diversity, the United Nations Framework Convention on Climate Change, the Negotiations on Marine Biodiversity in Areas beyond National Jurisdiction and the International Marine Protected Areas Congress.
The Monaco Blue Initiative was launched in 2010 by HSH Prince Albert II of Monaco and is co-organized by the Oceanographic Institute - Prince Albert I of Monaco Foundation, and the Prince Albert II of Monaco Foundation.
The MBI is held every year in the framework of the Monaco Ocean Week, a week of debate, analysis and awareness raising to better understand the challenges facing our future Ocean.
Discover the full program and the high-level speakers participating in this 2021 edition :