Back to the list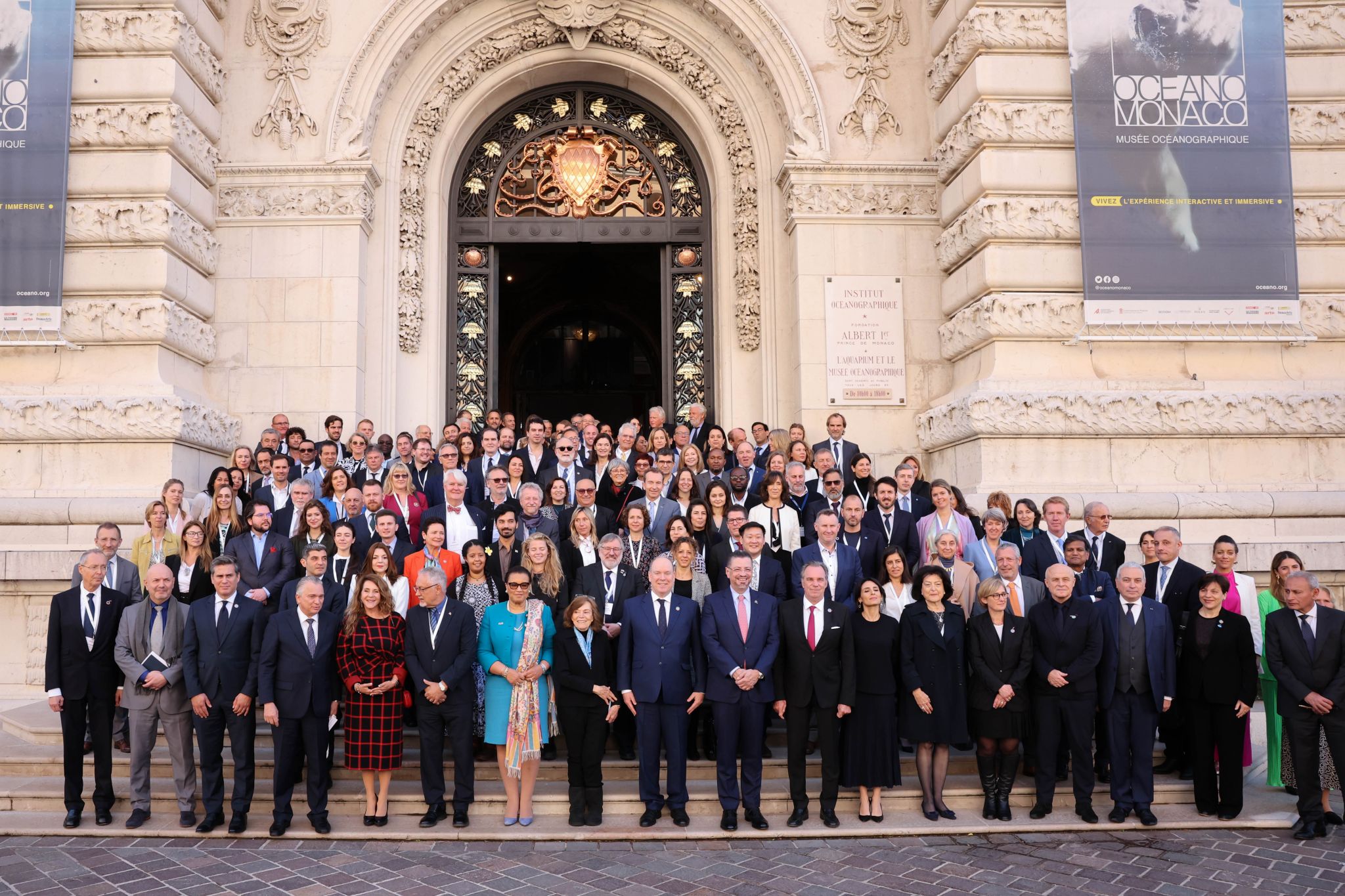 14th edition of the Monaco Blue Initiative
Monaco
Events
Press release
The 14th Monaco Blue Initiative celebrates progress in ocean conservation
On Monday 20th March, the 14th edition of the Monaco Blue Initiative kicked off Monaco Ocean Week (20-25 March 2023), bringing together nearly 180 ocean stakeholders to address in concrete and operational terms, as well as prospectively, the current and future global challenges of ocean management and conservation.
Held in a spirit of celebration of recent international progress, in particular the newly agreed UN treaty on the high seas, this edition addressed possible solutions for ocean conservation and a sustainable blue economy.
Sustainable fisheries, highly protected marine areas, restoration of marine ecosystems and solutions for a protected Mediterranean were at the heart of the discussions at the meeting.
In His opening speech, HSH the Sovereign Prince underlined that "Significant progress has been made over the last few months. I am of course referring to the adoption of the High Seas Treaty by the United Nations on 4th March. (...) Thanks to this agreement, we will at last have the legal tools available that will help us protect international waters more efficiently, by being able to establish marine protected areas in the High Seas, which I have long been calling for, whilst at the same time allowing for the equal sharing of benefits from marine genetic resources. In the wake of what we have already accomplished on an ad hoc basis, for example in the Ross Sea in Antarctica, this is an important perspective for the most endangered ecosystems, for all the seas of the world, and for the entire natural balance of the Planet."
Several high-level personalities were among the speakers, including : Rodrigo Chaves Robles, President of Costa Rica; Huang Runqiu, Chinese Minister of Ecology and Environment; Jean-François Ferrari, Designated Minister for Fisheries and Blue Economy, Seychelles; Teresa Ribera Rodriguez, Third Vice-President of the Government of Spain and Minister for Ecological Transition and Demographic Challenge; Patricia Scotland KC, Secretary-General of the Commonwealth; Razan Al Mubarak, President of the International Union for Conservation of Nature; Kate Guy, US Department of State; Renaud Muselier, President of the Regional Council of Provence-Alpes-Côte d'Azur; and Nasser Kamel, Secretary General of The Union for the Mediterranean.
The meeting was divided into four sessions on the following topics:
Sustainable fisheries, and reconciling conservation and exploitation in the next decade and beyond;
Highly protected marine protected areas (MPAs), what is at stake and the vision for 2030;
The role of marine ecosystem restoration in achieving the Sustainable Development Goals;
Raising ambition and scaling solutions for a protected, resilient, and sustainable Mediterranean Sea.
The 14th edition of the Monaco Blue Initiative was closed by the co-organisers.
"Working with scientists and civil society remains crucial, but we need to integrate businesses, which are major, indispensable players for the preservation of the Ocean. The need for cooperation with private players has been apparent throughout our exchanges on topics from sustainable fishing to the restoration of marine ecosystems. In each of these cases, the private sector draws a dynamic link between various interested parties." - Robert Calcano, CEO of the Oceanographic Institute
"There is a momentum to urgently level up action and funding, mainstreaming biodiversity conservation, to meet the goals of the Global Biodiversity Framework, and protect 30% of land and seas by 2030(...) Our exchanges in this respect were rich and perfectly echoing the priorities of the Foundation – which I am certain we all share: scaling up and accelerating existing solutions. But also better regulate and better share scientific data. How? Through innovation and through a transversal and holistic approach." - Olivier Wenden, Vice-President and CEO of the Prince Albert II of Monaco Foundation
Photo credit: ©JC Vinaj & Olivier Huitel/FPA2