Back to the list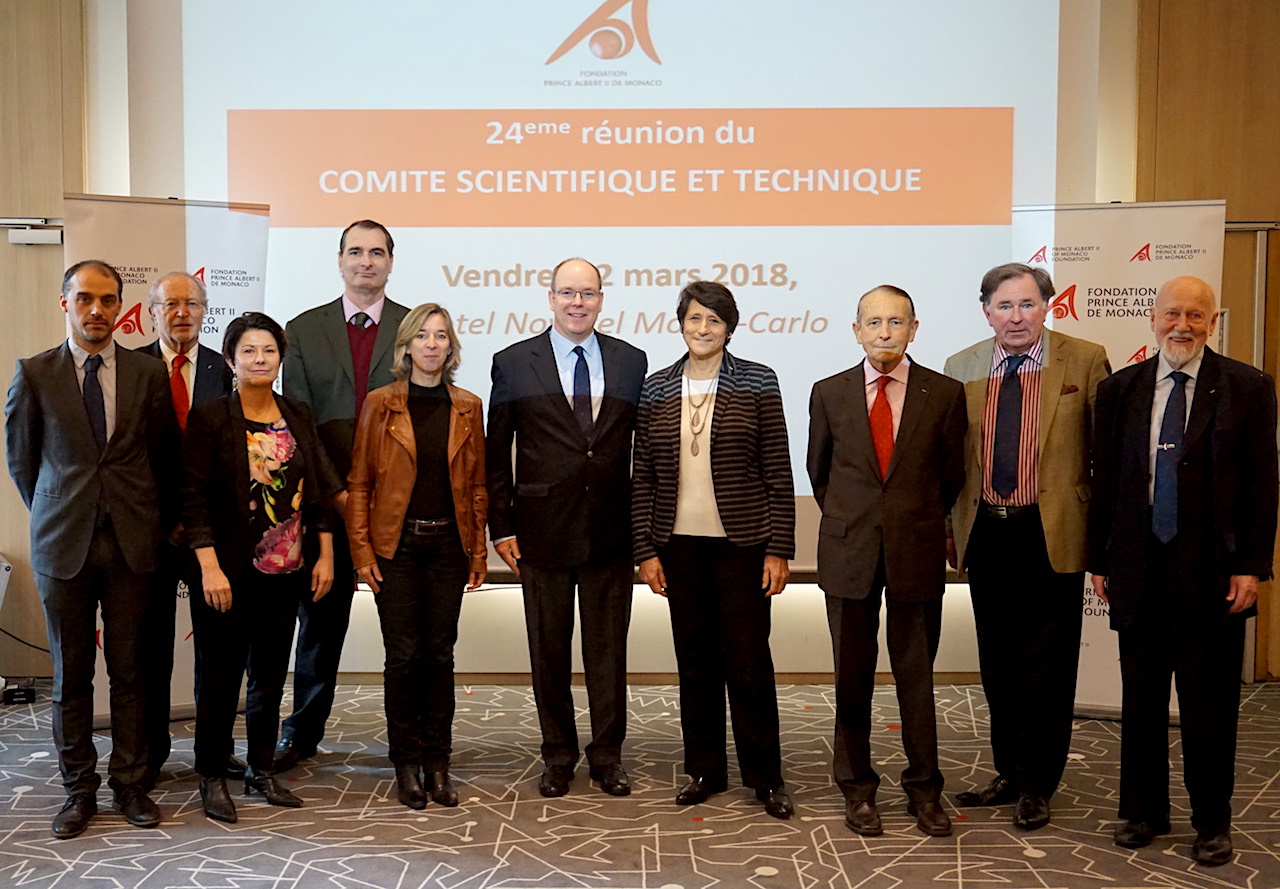 24th meeting of the Foundation's scientific committee
Monaco
On 2nd March 2018, HSH Prince Albert II of Monaco welcomed the members of the Prince Albert II of Monaco Foundation's Scientific and Technical Committee which convened for its 24th meeting in the Principality.
The meeting focused primarily on the examination of twenty-four new projects concerning Climate Change, Biodiversity and Water, which, following the opinion of the Scientific and Technical Committee and the potential approval of the Board of Directors on 22nd June 2018, may be offered the Foundation's support.
The projects presented included a study on plastic sources conducted by IUCN and BeMed, a WWF programme to combat deforestation in Columbia and a programme run by CIESM to monitor the migration of large predators (sharks and rays) in the Mediterranean and the Black Sea.
Since it was established in 2006, the Prince Albert II of Monaco Foundation has supported 424 projects representing a total of 39 million Euros.