Back to the list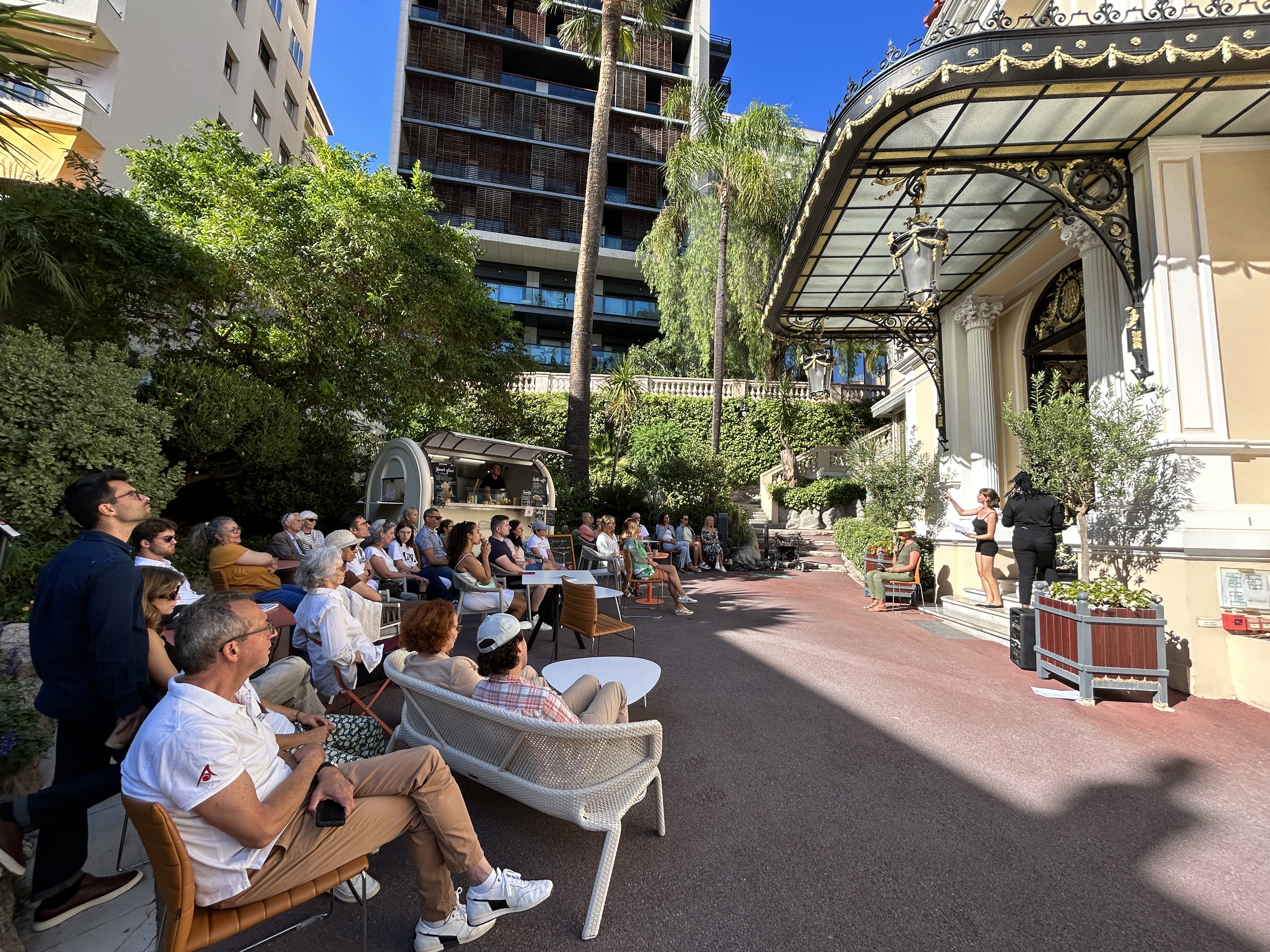 28th European Heritage Days: lectures, theatre performances and a foodtruck at the Prince Albert II of Monaco Foundation
Monaco
Events
On Sunday 24 September 2023, the Prince Albert II of Monaco Foundation welcomed 150 visitors to the 28th European Heritage Days, focusing on its "Man and Wildlife" initiative.

Philippe Mondielli, Scientific Director, and Hélène Onoforo Sanaia, Project Coordinator, gave talks to explain the work carried out by the Foundation and its partners to improve cohabitation between the wildlife of the Southern Provence-Alpes-Côte d'Azur region (wolves, deer, wild boar, ibex, foxes, etc.) and the human activities that are concentrated there (agriculture, tourism, hunting, nature sports, forest management).

Following on from these presentations, a theatrical performance entitled "Paroles de loup" (Words from a Wolf) was offered to the public by the POLLENS association. Using extracts from the novel Nés de la nuit, read by its author Caroline Audibert, two young actresses, Anaïs Ferry and Daba Kelly Diallo, interpreted and embodied the point of view of the narrator, a young wolf confronted with the world of men.

The theme of the day was conviviality, with the foodtruck "Sweet Blossom" in the garden of Villa Girasole and a reading area. It was a great way to approach the theme of this year's 2023 edition, "Living Heritage", from the angle of passing on knowledge linked to efforts to preserve the environment and conserve species for future generations, from a scientific and artistic point of view.