Back to the list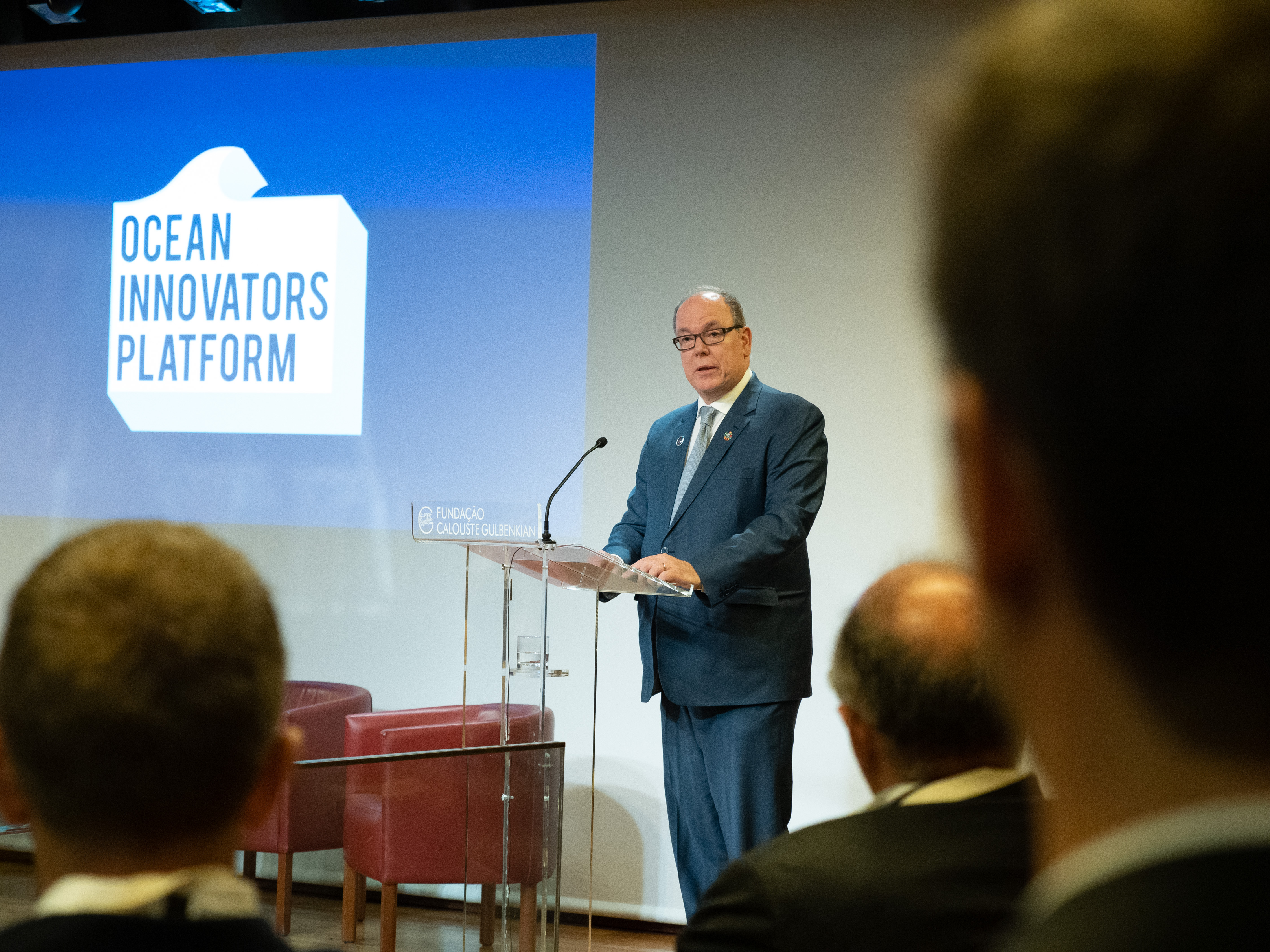 2d edition of the Ocean Innovators Platform
Events
Press release
Initiative
Innovation and ocean technologies were at the heart of the discussions at the second Ocean Innovators Platform which took place on 29 June 2022 in Lisbon in the framework of the United Nations Ocean Conference.
The Ocean Innovators Platform is dedicated to innovative solutions for the preservation of the marine environment. It highlights the essential role played by entrepreneurship, innovation and investment in building a sustainable blue economy.
This event took place for the first time as part of Monaco Ocean Week 2022. This second edition, opened by an address from HSH Prince Albert II of Monaco, brought together in a high-level panel, Baroness Patricia Scotland, Secretary General of the Commonwealth, Ms Dona Bertarelli, UNCTAD Special Adviser on the Blue Economy, Mr Chris Gorell Barnes, Founding Partner and CEO - Ocean 14 Capital, Mr Peter Bryant, Senior Programme Officer - Builders Vision as well as Ms Filipa Saldanha, Deputy Director of the Calouste Gulbenkian Foundation's Sustainable Development Programme.
On this occasion, they shared their approach on how we can accelerate and amplify the development of innovative solutions to answer the major problems affecting the world's oceans.
This initiative, supported by the Prince Albert II of Monaco Foundation, also relies on partnerships with leading organisations such as the World Economic Forum (UpLink/Friends of Ocean Action), Solar Impulse Foundation and Ocean 14 Capital.
A new partnership has been concluded within the framework of this event with the Blue Action Lab in order to continue the efforts undertaken to put innovation at the heart of the debates relating to the protection of the Ocean.
Photo credit: ©Gaëtan Luci/Palais Princier de Monaco