Back to the list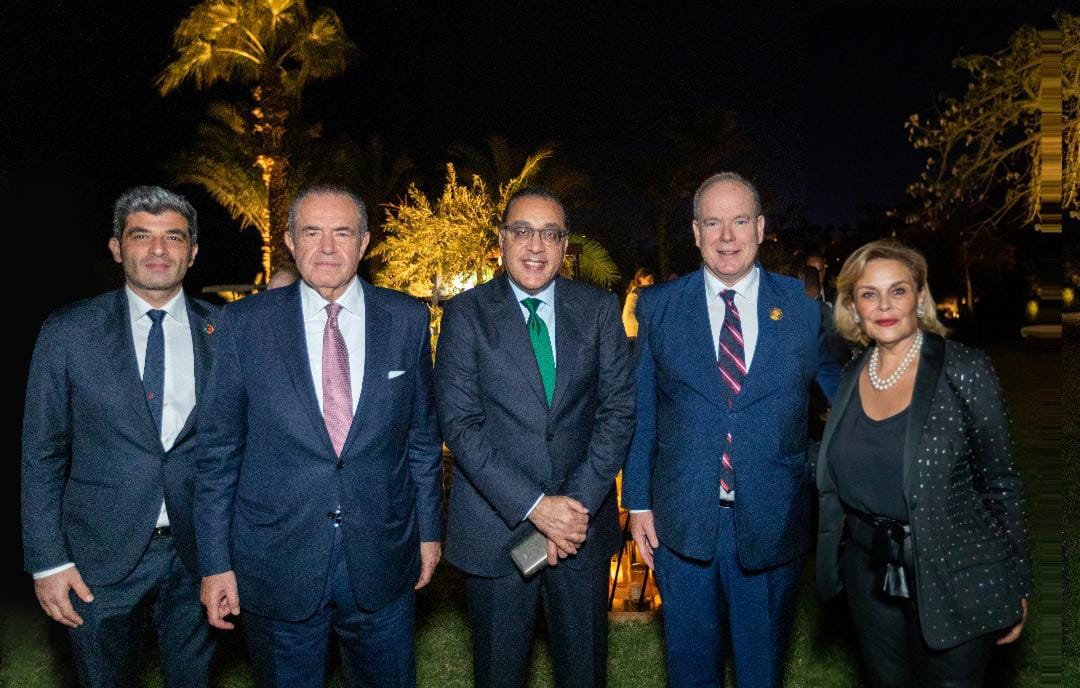 3rd edition of the Ocean Innovators Plateform on the occasion of the COP27 in Sharm El Sheikh
Events
"If we want to succeed, I think we need to pursue a strategy based on three needs: A need for funding. A need for expertise, because marine environments obey complex mechanisms. And a need for data sharing and feedback, because pooling energies and skills is the most effective accelerator. This is why HSH Prince Albert II wanted us to offer a space for dialogue to reconcile the preservation of the Ocean and the development of a blue economy." Mr Olivier Wenden, Vice President and CEO of the Prince Albert II of Monaco Foundation.
On Wednesday 9 November, the Prince Albert II of Monaco Foundation organised the 3e edition of the Ocean Innovators Platform, aimed at promoting entrepreneurship, innovation and investment for a sustainable blue economy.
This edition was presented and opened by Ms Rawya Mansour, Founder of Ramsco and President of the Ramsco Foundation. After the opening remarks by Mr Olivier Wenden, Vice-President and CEO of the Prince Albert II of Monaco Foundation, and Ms Razan Al Mubarak, President of IUCN, an exchange took place with Dr Andrew Forrest, President and Founder of the Mindaroo Foundation, on the theme of the necessary transition towards a sustainable blue economy.
The discussions continued with two panels of experts and entrepreneurs on the effects of innovation and impact investing on climate change mitigation and adaptation. The first panel addressed the opportunities and challenges of financing the blue economy, while SDG 14 remains the least funded of all the Sustainable Development Goals. Antonia Sariyska, Sustainable & Impact Investing Strategist at UBS Global Wealth Management, Christian Lim, CEO of SWEN Blue Ocean, Craig Cogut, Founder, Chairman and CEO of Pegasus Advisors L.P. and Markus Mueller, Chief Investment Officer ESG & Global Head Chief Investment Officer Private Bank, Deutsche Bank each expressed their vision of sustainable finance to protect the ocean and fight climate change.
The second panel focused on how to better support innovation, especially in developing countries, and how data, best practices and knowledge exchange are essential to accelerate the transition of our societies. Bertrand Piccard, Founder and President of the Solar Impulse Foundation, Brandon Levy, Programme Officer at Sustainable Ocean Alliance, Michal Nachmany, Founder of Climate Policy Radar and Alexis Grosskopf, Co-founder and CEO of OceanHub Africa agreed on the importance of collaborative action through a holistic and systemic approach.
The event concluded with a speech by Mr. Mohamed Mansour, Chairman of Man Capital LLP.
On the occasion of the reception given at the end of this 3ème edition of the Ocean Innovators Platform, HSH Prince Albert II of Monaco had the opportunity to exchange views with the Egyptian Prime Minister Dr. Mostafa Madbouly, the Minister of Foreign Affairs and President of the COP, Dr. Sameh Shoukry as well as with several representatives of the Egyptian government.