Back to the list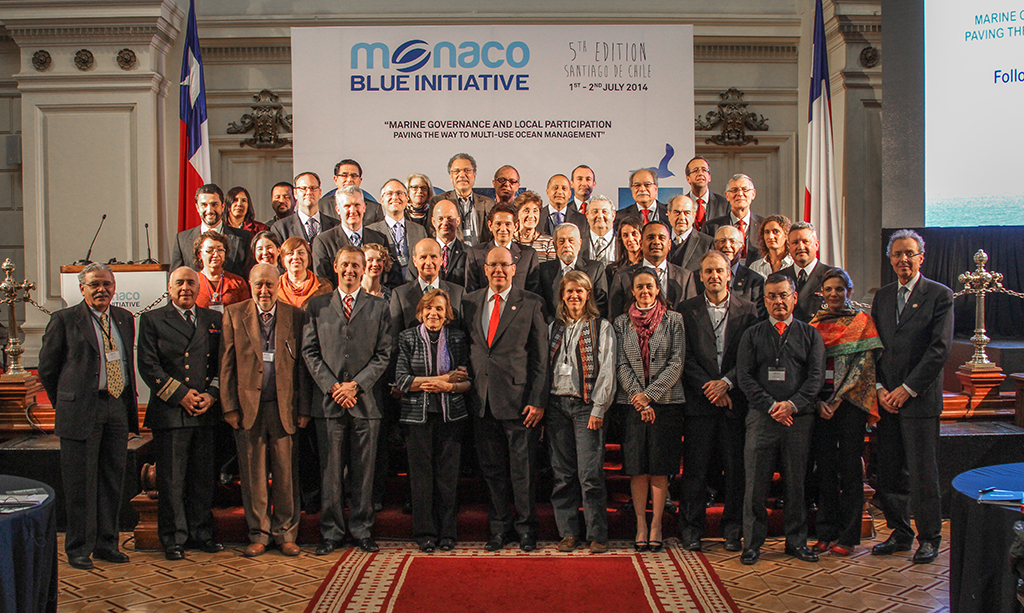 5th edition of the Monaco Blue Initiative
Monaco
The fifth edition of the Monaco Blue Initiative, held in Santiago, Chile, was marked by a sense of urgency to act on ocean conservation, but also the exploration of a set of tools to act.
Presided over by H.S.H Prince Albert II of Monaco, this year's conference discussed several high impact topics during the intense day-and-a-half event, including aquaculture, governance on the high seas and how to manage Marine Protected Areas so they are financed over time and include local populations.
It was also an opportunity to highlight Chilean experiences in salmon aquaculture, the development of Marine Protected Areas and regulation of the high seas waters.
The conference brought together nearly fifty influential leaders in ocean science and conservation, industry and government from places as far as French Polynesia, Costa Rica and Australia. For some participants it was a chance to build on recent momentum in ocean conservation, included the Our Ocean conference in June and last week's release of the 18-month long study by the Global Ocean Commission along with involvement by new state actors in these efforts.
There was also a recognition that degradation of the oceans will not wait for agreements to be signed for its protection. The ocean is changing rapidly and thinkers need to imagine the challenges that have yet to make themselves apparent. Leaders must also use their positions to communicate the need to explore and study and responsibly use what some call the "blue heart" of the planet.
"There is also a unique opportunity to build a better world," His Serene Highness Prince Albert II of Monaco told participants in his closing remarks at Santiago's former National Congress building. But, he added, "we can't expect to fight threats to the ocean if we cannot fight poverty. The sea offers myriad opportunities if we care for it in a more manageable way."
"Think about what comes next," he said. "When tomorrow comes how are we going to pursue the objectives that brought us here today."
The Monaco Blue Initiative is a platform co-organized by the Oceanographic Institute, and the Prince Albert II of Monaco Foundation
Presided over by H.S.H. Prince Albert II of Monaco it works as a platform for exchange between different sectors of activity and stakeholders concerned with the utilization of the ocean.
The aim is to create synergies between stakeholders concerned with the protection of marine ecosystems and socio-economic development by bringing together economic, political, scientific and environmental experts to discuss common issues towards improved ocean protection.