Back to the list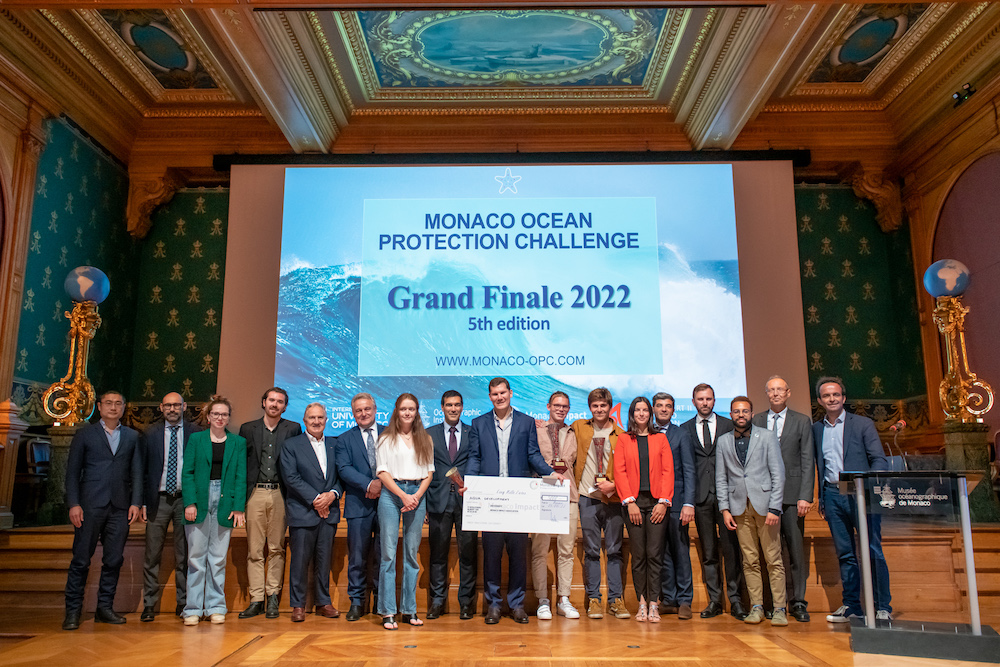 5th edition of the Monaco Ocean Protection Challenge
Monaco
Events
The Grand Finale of the Monaco Ocean Protection Challenge (MOPC) took place at the Oceanographic Museum on June 8th, 2022.
As every year since 2018, the Prince Albert II of Monaco Foundation, the Oceanographic Institute of Monaco, the International University of Monaco, and Monaco Impact had the pleasure to organise this students' and young entrepreneurs' competition dedicated to providing them with the opportunities and skills to succeed in building sustainable businesses for a better world, as well as sharing the core values that the Principality of Monaco has endorsed for more than a century.
This edition's grand winners were:
- Pogui Surf (Category 1 and Audience Choice) for their ambition to build sustainable surfboard for beginners, made from recycled and recyclable materials.
- Aqua Development Ltd. (Category 2), an innovative aquaculture company, producing best quality organic shrimps using "KAMI sys" technology.
Congratulations to them!
During the event, the 4 partners of the Monaco Ocean Protection Challenge ratified a Memorandum of Understanding.