Back to the list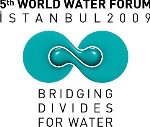 5th World Water Forum, Istanbul
Monaco
The Prince Albert II of Monaco Foundation presents its "WATER" projects during the 5th World Water Forum, Istanbul, 17th March 2009
The Prince Albert II of Monaco Foundation has made water-related issues and desertification one of its main areas of action, implementing tangible and positive measures within these fields focused on three key areas:

- Access to water: the Foundation supports projects for spring catchment in the developing countries in order to supply villages with drinking water, including Gandamia in North Mali, Fiokpo in Togo and Nacaome in the Honduras. Together with the International Organisation for the French-speaking World, the Foundation has set up a water initiative; this involves funding projects focused on the sustainable and integrated management of water resources and desertification control in Burkina Faso, Mali, Niger and Senegal. Finally, it fosters the development of innovative technologies for small desalination units.

- Conservation of resources: The Foundation supports rainwater harvesting projects for farming and the management of the Sahelian environment in Niger, the maintenance of the Tokoboye pond, and in Burkina Faso the promotion of Zaï cultivation in the Guié region and the construction of dykes in Reo to encourage water storage and thus preserve this resource for the development of local farming, whilst at the same time promoting improved infiltration to the water tables.

- Support for international conferences and think tanks: The Foundation is funding a meeting organised by the UNCDD involving high-level scientists specialised in desertification to issue recommendations that will be discussed at future international meetings. The Foundation has encouraged the sharing of experiences regarding integrated water resource management (IWRM) by organising round tables in Zaragoza in 2008.

Due to the fact that the environment continues to deteriorate and global warming to accelerate, the Prince Albert II of Monaco intends, through its action, to make a contribution so that water does not become a source of conflict and misfortune tomorrow, as it has done in the past, but on the contrary, a source of reconciliation and a solution for peace.

On the occasion of the 5th World Water Forum in Istanbul, the Prince Albert II of Monaco Foundation will be presenting its "Water" projects during a Side Event on Tuesday 17th March 2009, EYUP Hall, SUTLUCE at 13.15 hrs.
Information: Isabelle Peters: 06 78 63 51 68
www.fpa2.com
www.worldwaterforum5.org