Back to the list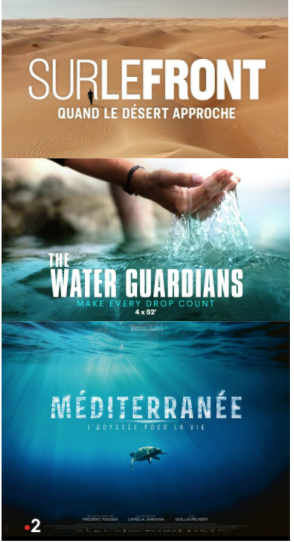 61st Monte-Carlo Television Festival
Monaco
Events
A Festival committed to the environment
For this 61st edition, The Monte-Carlo Television Festival is focusing on the environment and increasing public awareness through a screening on Sunday, June 19th and on the Festival Green Day, Tuesday, June 21st.
An important film, Souffles de vie, will be screened on Sunday June 19th at 7pm. This documentary film highlights the problems of the impact of humans on a marine environment as fragile as the Mediterranean and on cetaceans in particular. It allows us to share a unique experience and draws attention to the need for a harmonious cohabitation between humankind and cetaceans in the Pelagos sanctuary.
Festival Green Day
Tuesday, June 21st will be dedicated to the environmental theme, with the screening of three documentaries in competition for the Prince Rainier III Special Prize, Les éclaireurs de l'eau, Sur le front : quand le désert avance and Méditerranée : l'odyssée de la vie.
This Special Prize was created by H.S.H. Prince Albert II of Monaco, in honor of Prince Rainier III, founder of the Festival. This prize is awarded to the documentary that best deals with environmental issues
More Info : http://www.tvfestival.com/