Back to the list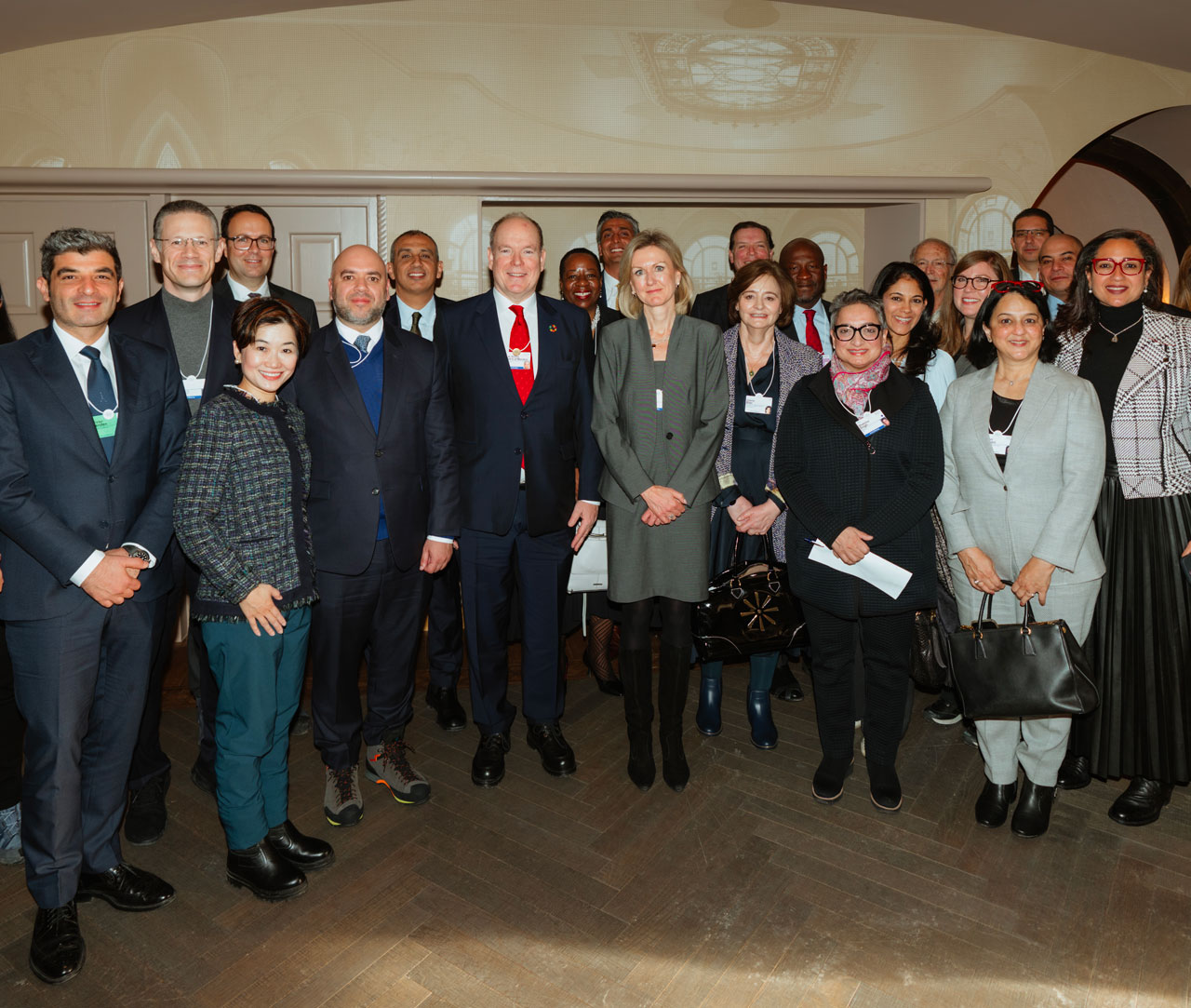 A Global Philanthropy Alliance for Climate and Nature set for launch in the run-up to COP28
Events
The Prince Albert II of Monaco Foundation partnered with Crescent Enterprises CEO, Badr Jafar, to co-host, on 18 January, a high-level event on Climate and Nature Positive Philanthropy in the presence of HSH Prince Albert II of Monaco, during the World Economic Forum's Annual Meeting in Davos. The purpose of the meeting was to discuss the launching of a global alliance of leading philanthropists and philanthropic organisations with the aim to advance collective efforts in addressing climate, ocean and biodiversity goals, allowing for deeper collaboration and leveraging of resources.
The session was attended by His Excellency Majid Al Suwaidi, Director General of COP28, who delivered remarks on the UAE's vision for COP28 and the importance of harnessing the potential of all sources of capital, including philanthropic capital, to meet climate and nature objectives. Other attendees included Fady Jameel, Vice Chairman, Community Jameel; H.E. Dr. Tariq Al Gurg, CEO & Vice Chairman of Dubai Cares, Cherie Blair CBE, KC, Founder of the Cherie Blair Foundation for Women; Hussain Sajwani, Chairman of Damac International; Lawrence Di Rita, Greater Washington DC Market President of Bank of America; Johan Eliasch, CEO of HEAD; Jacqueline Poh, Managing Director of Singapore Economic Development Board; Rishad Premji, Executive Chairman of Wipro; Andre Hoffmann, Vice-Chairman of Roche, Ann Mettler, Vice-President Europe of Breakthrough Energy and Rohini Nilekani, Chairperson of Rohini Nilekani Philanthropies.
In His address, HSH Prince Albert II of Monaco shared His thoughts on the collective role of the attendees, saying: "We are here to take action! To try and put an end to this strange situation which means that only a tiny fraction of philanthropic resources is allocated to an issue which undoubtedly has the most consequences on the future of Humankind: the preservation of the environment. Let's take action, by persuading philanthropists to redirect and increase their contributions, by creating financial and field-evaluation tools that will enable us to make these resources fully effective, by mobilising our contemporaries, businesses and institutions, and by encouraging multilateral institutions to be more ambitious."
The discussion highlighted the role the Global Philanthropy Alliance for Climate and Nature of leading philanthropists and organisations will have to advance collective efforts in addressing the climate crisis, specifically for leveraging resources to protect the climate, ocean, and biodiversity. The alliance would aim to forge a coordinated approach to foster effective solutions for long-term impact and create awareness and drive catalytic capital to unlock private finance and multilateral commitments to tackling climate change, with $100 trillion funding required to achieve an equitable climate and nature transition by 2050.
Badr Jafar, CEO, Crescent Enterprises, who is also the Founding Patron of the Centre for Strategic Philanthropy based at the University of Cambridge and Strategic Philanthropy Initiative at NYU Abu Dhabi, said: "Launching this global alliance of philanthropists and philanthropic organisations will provide a platform for an emerging markets voice, allow for the design and execution of collaborative and innovative interventions in support of the COP28 agenda and beyond, and engage in constructive conversations with the private sector to better identify opportunities for blended financing models."
Data shows that less than 2% of philanthropic capital is directed towards climate-related issues, although philanthropic foundation funding for climate change mitigation more than tripled over the past five years, growing from $900 million to $3 billion annually. However according to a ClimateWorks report, the top regions to receive climate change mitigation funding in 2021 were the United States, Canada, and Europe. And even as funding to Africa increased by 50% and doubled in Latin America between 2020 and 2021, the two regions combined represented less than 10% of total foundation funding in 2021.
During the session, speakers discussed the urgent need to break down climate and nature silos and collaborate to scale up this funding and related impact. They discussed strategies to engage a more diverse group of philanthropists and organisations, especially those from growth markets, to help raise awareness and catalytic capital, which in turn can unlock private finance, necessary government regulation, and multilateral commitments across the climate-nature nexus.
The alliance will collaborate closely with the World Economic Forum's Giving to Amplify Earth Action (GAEA), a public-private-philanthropy partnership for climate and nature calling for a multi-stakeholder and multi-sector approach to embrace global philanthropy to catalyse climate action.
Under the theme 'Cooperation in a Fragmented World', the World Economic Forum's Annual Meeting 2023, taking place throughout the week, brings together more than 2,700 leaders from government, business, civil society, academia, and media to address the world's most pressing issues with more than 300 sessions that aim to accelerate progress and tackle global challenges.
About Crescent Enterprises
Crescent Enterprises is a leading multinational company, growing diversified global businesses that are sustainable, scalable, and profitable. Headquartered in the United Arab Emirates, with business operations in 15 countries, it operates under four enterprise platforms:
· CE-Operates, an operating business platform, focusing on smart infrastructure as the main driver of economic development and growth
· CE-Invests, a strategic investment platform investing in late-stage businesses and private equity funds
· CE-Ventures, a corporate venture capital platform targeting early-stage technology enabled high-growth businesses and venture capital funds globally
· CE-Creates, an internal business incubator, building start-ups that are socially and environmentally conscious
Crescent Enterprises operates with a value system and culture that embraces corporate governance, inclusive growth, and responsible business practices.
http://www.crescententerprises.com