Back to the list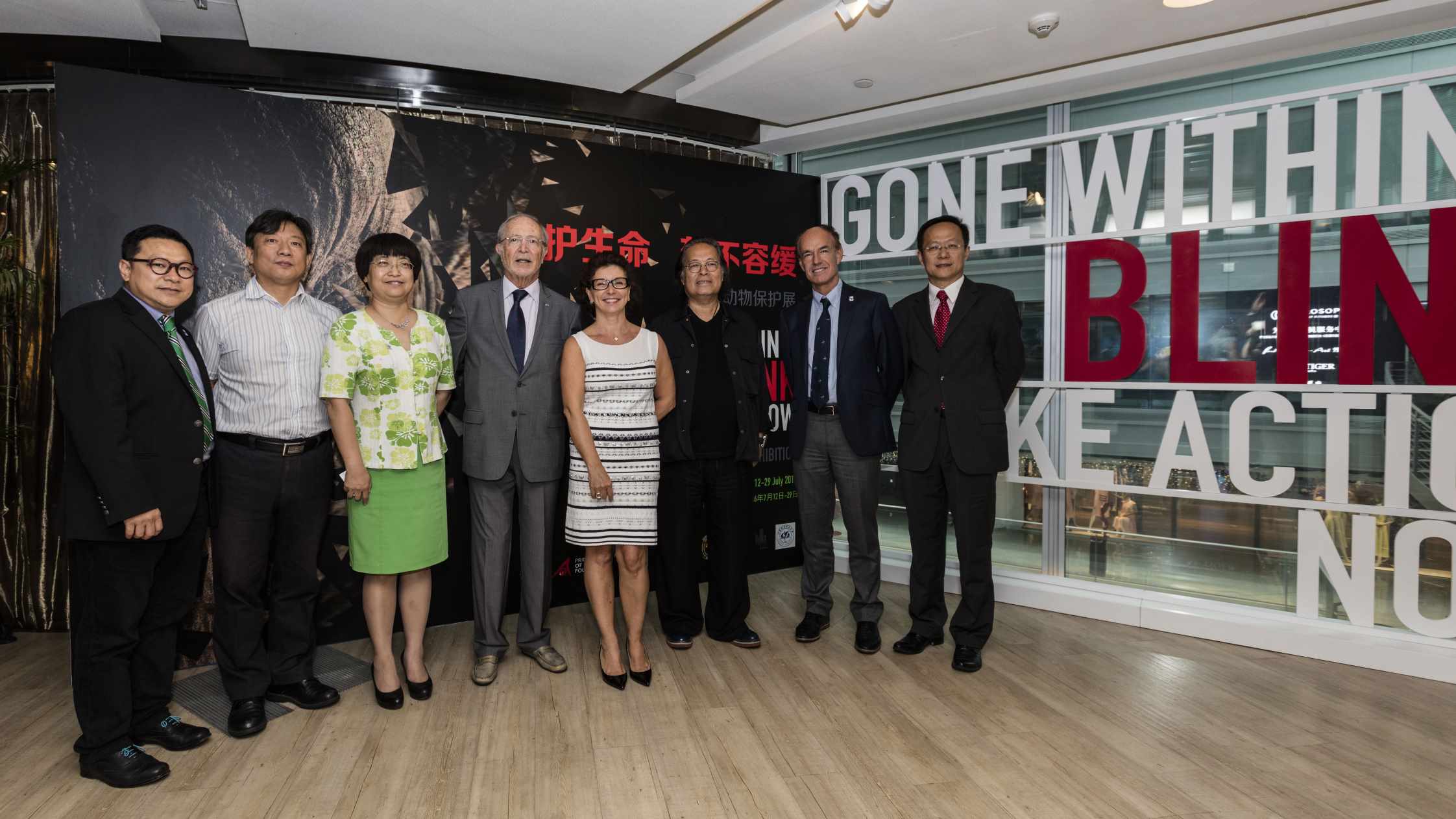 A new exhibition on endangered species opens in Beijing
China
"Gone within a blink" is the highly symbolic slogan of an exhibition on endangered animal species that opened on Tuesday in Beijing. The exhibition – organised jointly by the Embassy of Monaco in China, the Prince Albert II of Monaco Foundation and WWF, and supported by Park View Green, the Monaco-China Cooperation Association and Beihang University – is hosted at the Salon Monaco in Beijing and will run until 29 July. The official opening ceremony was attended by H.E. Catherine Fautrier, Ambassador of Monaco to China, H.E. Bernard Fautrier, Vice-President of the Prince Albert II of Monaco Foundation, Marco Lambertini, Director General of WWF, and Dr Lin Li, Executive Director of Programmes at WWF China.
China is held partly responsible for the dramatic decline in the population of several animal species. Despite a notable shift in attitudes, products such as shark fin, elephant tusk, tiger tooth and rhino horn are still highly prized in Chinese culture and medicine for their supposed beneficial properties. The Chinese government has played a major role in efforts to clamp down on these practices, such as banning the serving of shark fin soup at official banquets. Many restaurants throughout the country have subsequently followed the government's lead and removed this dish from their menus. The authorities also launched a crackdown on illegal ivory trade in 2013 and, in January 2014, destroyed 6 tonnes of poached ivory.
Although the theme of this exhibition is closely aligned with Chinese government policy, it nevertheless remains a challenge. Its aims are to raise public awareness about the need for global efforts to protect endangered animal species, and to highlight significant progress made in this area.
WWF and TRAFFIC (the wildlife trade monitoring network) launched a campaign against illegal ivory trade at the opening ceremony.