Back to the list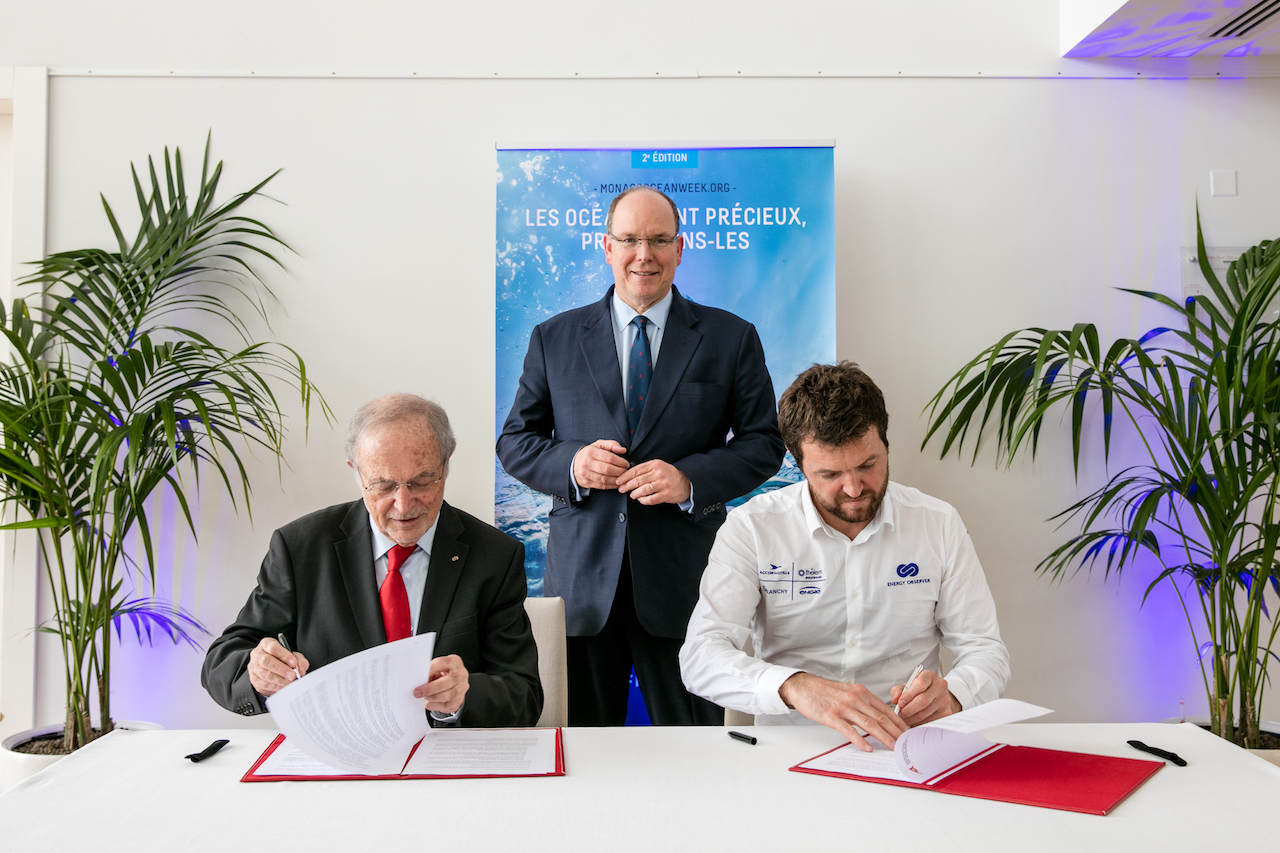 A partnership agreement signed between the Prince Albert II Foundation and the Energy Observer Foundation
Monaco
A partnership agreement was signed on 13th April 2018 during Monaco Ocean Week between the Prince Albert II of Monaco Foundation and the Energy Observer Foundation.
The agreement, which was signed by HE Mr Bernard Fautrier, Vice-President of the Prince Albert II Foundation and Mr Victorien Erussard, President of the Energy Observer Foundation, will enable the two organisations to leverage the diversity of their respective areas of expertise in relation to the promotion of renewable energies.
The partnership foresees, among other things, support for common projects, technical and scientific cooperation regarding project monitoring and the organisation of conferences, round tables and symposia on focus areas common to both foundations.