Back to the list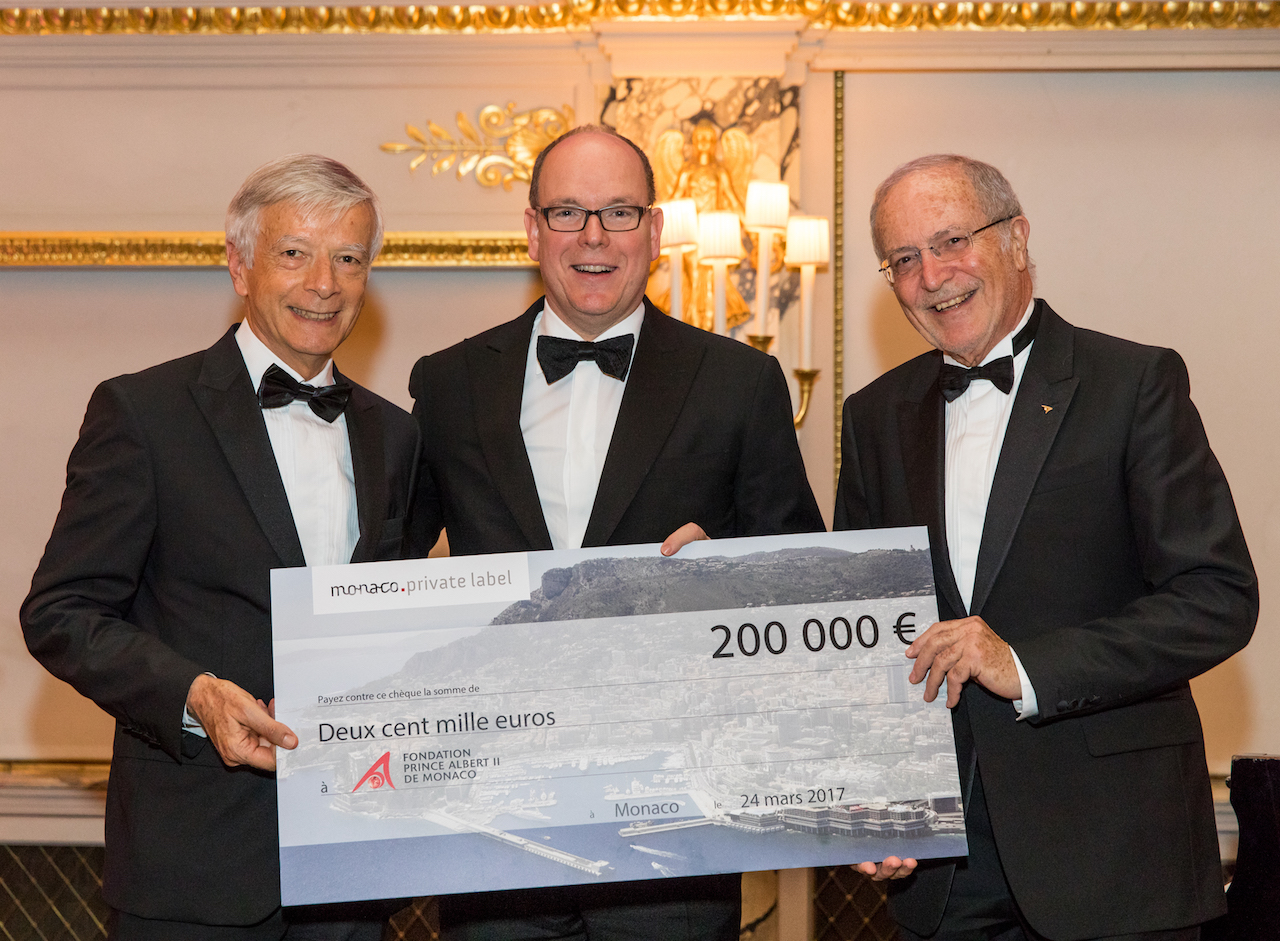 A resounding success for the fifth Monaco Private Label Summit
Monaco
On 23rd, 24th and 25th March 2017, Monaco hosted the fifth Monaco Private Label (MPL) annual summit, initiated by Mr Michel Bouquier, which brought together over 180 investors from 27 countries.
MPL members took part in the lecture "Vie privée, sécurité et philanthropie" (Privacy, security and philanthropy) as well as in a round table session moderated by Mr Jean Castellini, Minister of Finance and Economy, which was held in the presence of H.E. Mr Serge Telle, Minister of State.
This fifth Summit concluded, in the presence of the Sovereign Prince, with a charity gala dinner for the benefit of the Prince Albert II of Monaco Foundation, during which Mr André Abreu de Almeida, environment and climate manager for Tara Expeditions, took the floor to present the "Beyond Plastic Med" initiative launched by the Foundation, Tara Expeditions, Surfrider Europe, the MAVA Foundation and IUCN to combat plastic pollution in the Mediterranean.
Thanks to the generous support of Monaco Private Label members, the evening raised 200,000 Euros for three projects supported by the Foundation across the globe: in the Mediterranean with the "BeMed" programme; in Brazil with the "Olhos d'Agua" project developed with the photographer Sebastiao Salgado in order to protect, thanks to reforestation activities, various water sources located on small farms; finally, in Myanmar, with the programme developed by GERES, to distribute among the local population cooker technology improving their energy efficiency.
Cooperation between the Prince Albert II of Monaco Foundation and Monaco Private Label led to the establishment in 2015 of the philanthropic platform, "The Influencers Circle", which enables MPL members to become actively involved alongside the Foundation, by supporting field projects implemented worldwide.