Back to the list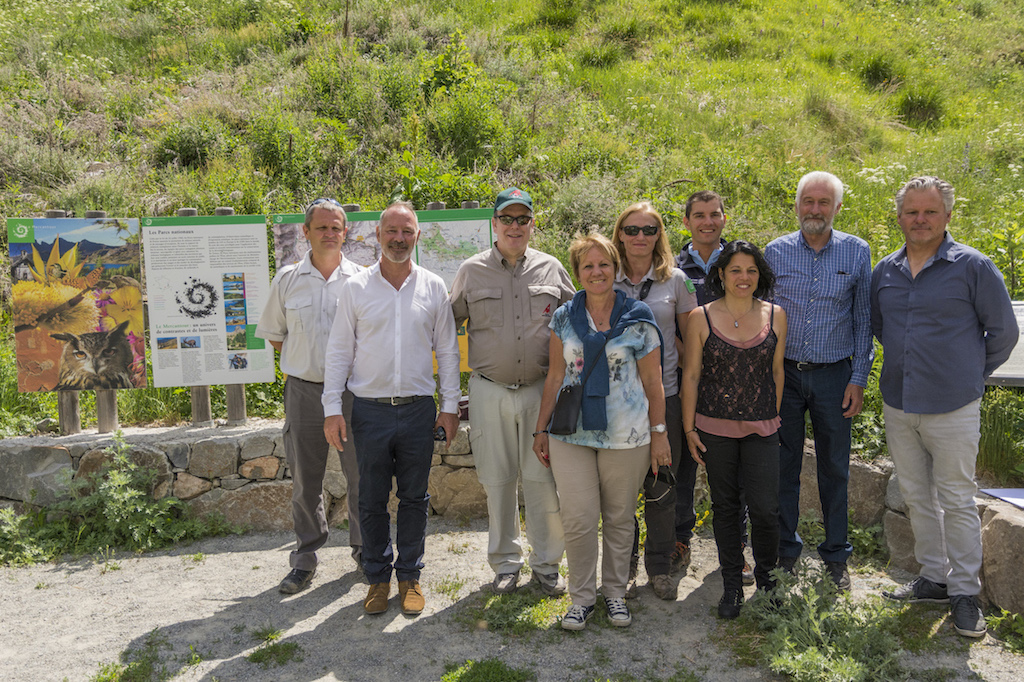 A visit to the vultures in the Mercantour
Monaco
On Monday 19th June, HSH Prince Albert II of Monaco travelled to the Mercantour, to observe a baby vulture which hatched a few months ago in the cliff hollows on the slopes of the Col de la Bonette. The Sovereign was able to see the young vulture on the rim of its nest, where one of its parents was bringing it food. The newly installed parents consist of a female called Bellemotte which was released into the Vercors in 2012 and a male which has not yet been given a name.
The various reintroductions carried out in the Parc National du Mercantour and the Parco Alpi Marritime have been crowned with success, with hatchings in the natural environment within the boundaries of the Parc. Another pair of vultures have been seen flying around the cliffs, not far from Saint-Etienne de Tinée - Rocca, a male and Girasol, a female. They were both released in 2007 and 2008 respectively, in the presence of the Sovereign Prince. The pair reproduced successfully in 2015 with the hatching of a female named Aunos and then again in 2016 with another female christened Tinée
Mrs Colette Fabron, the Mayor of Saint Etienne de Tinée and Mr Jean Pierre Issautier, the Mayor of Saint-Dalmas-le-Selvage, suggested that the Prince choose a name for this baby vulture himself, with one restriction only: the name should be suitable for both genders since the bird's gender has not been identified for the moment. HSH Prince Albert II of Monaco suggested calling it Bousiéyas. This is the name of a village located just a few wing flaps away from the nest.
This campaign to reinforce the vulture population is supported by the Prince Albert II of Monaco Foundation.
"In addition to existing collaborations in regard to the wild bee programme, this day also provided an opportunity to discuss current and future potential cooperation between the Government of Monaco, the Prince Albert II of Monaco Foundation and the Parc National du Mercantour. There is also a genuine desire to share and take the project concerning the reclassification of the Vallée des Merveilles a step further, by promoting for example soft mobility for ATVs by facilitating their conversion to electric", said Christophe Viret, Director of the Parc National du Mercantour.
The Sovereign then visited the Bousiéyas gite where the brand "Esprit parc national du Mercantour" was presented to him which endorses restaurant and hotel owners as well as artisanal producers committed to the promotion of nature.