Back to the list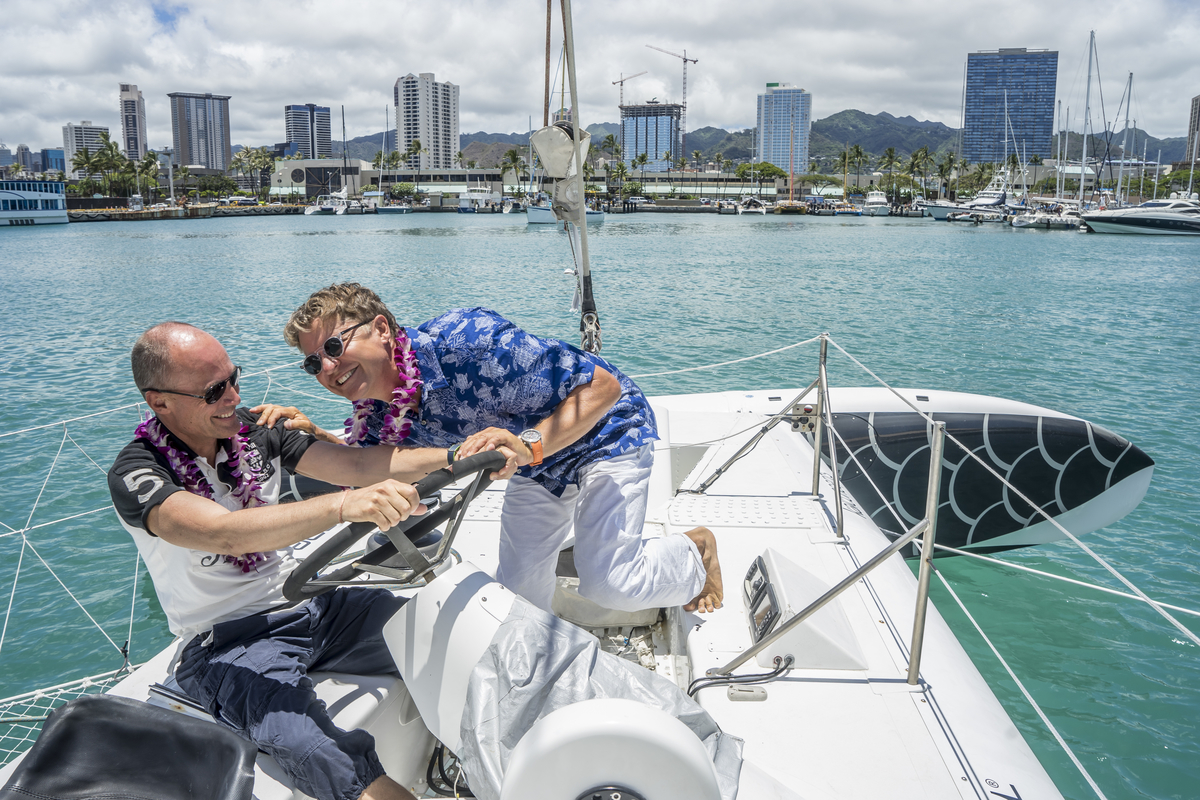 An encounter between two technological innovations in Hawaii: Solar Impulse and Hydroptère
Monaco
As part of the efforts implemented by the Prince Albert II of Monaco Foundation to promote the development of renewable energies, the Foundation supports two projects: Solar Impulse whose mission control centre is housed in Monaco and Hydroptère, whose creators met in Hawaii on 4th July.
Since it was set up in 2006, the Prince Albert II of Monaco Foundation has been working to protect the environment and to promote sustainable development. One of its three main missions is to promote and encourage innovative solutions. Solar Impulse, a solar-powered plane, and Hydroptère, a flying boat, are two excellent examples of the projects it supports.
On 9th March 2015, Solar Impulse began its world tour. Bertrand Piccard, the initiator of Solar Impulse, and André Borschberg, the co-founder, have taken turns to complete each phase of the project and prove to the public that travelling across the globe using renewable energies is possible. Hawaii was one of the most dangerous phases for Solar Impulse – as it landed there it set an all-time record since the plane had flown over the Pacific for 5 days and 5 nights with no stop-overs.
Just like Solar Impulse, Hydroptère promotes the use of renewable energies thanks to clean technology. Nicknamed the "flying boat", this sailing boat is able to fly over the water thanks to a set of submerged wings designed by Alain Thébault, a pioneer of "flying boats". Therefore, after reaching the magical 50-knot speed barrier in 2009, Alain Thébault, the project designer and Jacques Vincent, the co-pilot, decided to set off for Hawaii, leaving Los Angeles on 22nd June, in order to break a new crossing record.
It was during their extraordinary challenges that the Solar Impulse and Hydroptère teams met in Hawaii on 4th July 2015. A remarkable encounter which gave Bertrand Piccard and Alain Thébault the opportunity to discuss their respective adventures, one powered by the sun and the other by the wind. However, the two projects are first and foremost united by the same message: "the use of renewable energies for a clean future".