Back to the list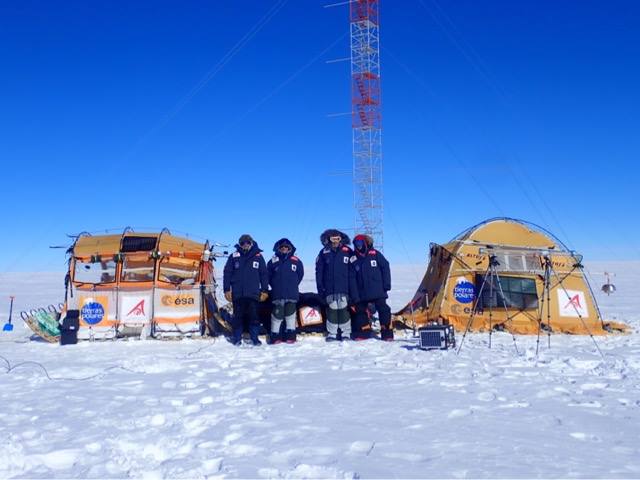 Antártida Inexplorada 2018-2019 : 1,128 km already covered in 27 days!
Spain
The Spanish expedition in Antarctica led by Ramón Larramendi and his team, formed of Hilo Moreno, Ignacio Oficialdegui and Manuel Olivera, have reached the North American scientific base Plateau Station, which was abandoned 50 years ago.
On board the Trineo de Viento, a 'sledge' inspired by Inuit expertise, the explorers have already covered 1,128 kilometres in 27 days. That is an important milestone for this first wind-powered vehicle capable of making scientific trips within Antarctica without emitting any carbon emissions. The project is supported by the Prince Albert II of Monaco Foundation as part of its efforts to develop innovative ways of making the polar regions accessible. The poles are among the first parts of the world to experience the negative consequences of global warming. To address that, the Prince Albert II of Monaco Foundation is striving to ensure that they become regions covered by international agreements prioritising environmental protection. Facilitating and developing innovative solutions to better protect the polar regions is one of the challenges taken up by the Foundation. Since its inception, it has supported in around 30 projects aimed at improving polar knowledge and protection.
Under the leadership of its President, Carol Portabella, the Prince Albert II of Monaco Foundation's Spanish branch is following the explorers' progress across the Antarctic ice and was with the team when they left Madrid at the end of 2018.