Back to the list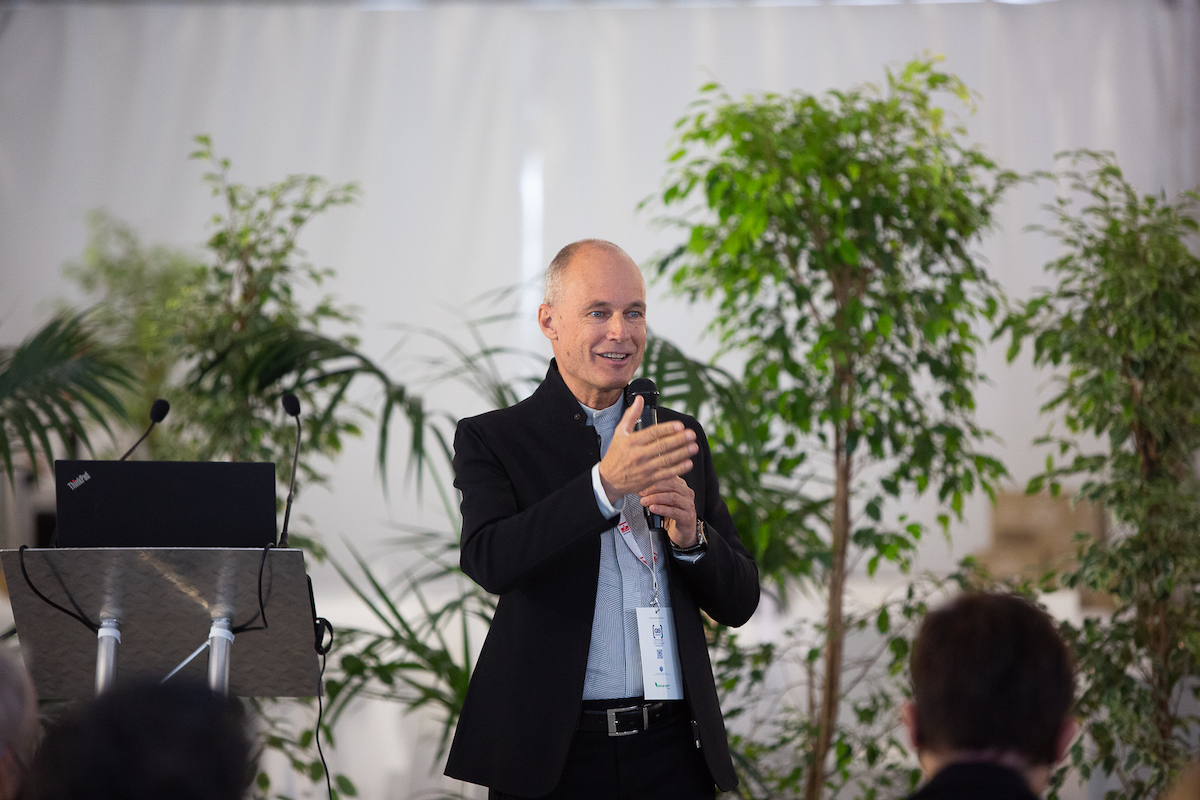 Bertrand Piccard's Solar Impulse Foundation readies 1000 profitable solutions to fix climate change
Monaco
Events
Four years after announcing the goal of selecting 1000 clean and profitable solutions to the environmental crisis, Bertrand Piccard and his team have officially achieved their target but commit to go even further.
The Solar Impulse Foundation, led by explorer and psychiatrist Bertrand Piccard, has officially passed the mark of 1000+ identified solutions to protect the environment in a financially profitable way, on April 13th, 2021. By giving political and economic decision makers the tools to adopt much more ambitious energy and environmental policies, the Foundation will help them setting a roadmap to reach their carbon neutrality goals before 2050.
These solutions are technologies, products, processes or services coming from start-ups and big companies. They cover the sectors of water, energy, construction, mobility, industry and agriculture, and they all have one thing in common: they benefit both the environment and the economy. Each candidate has gone through a rigorous assessment process carried out by independent experts before obtaining the Solar Impulse Efficient Solution Label. This is the only such portfolio of labeled technologies available to governments, businesses and individuals
The critical mass brought together with this pool of over 1000+ solutions provides a unique resource and should become an essential part of all environmental decisions, media debates and political negotiations. And because innovation never stops, the Solar Impulse Foundation will keep labeling and adding solutions to the pool.
Bertrand Piccard says: "We have now the proof that enough solutions exist today to make our world more profitable, efficient and sustainable. Therefore, no excuses left for inaction as decision makers cannot pretend anymore that ecology is too expensive, hurts the economy and destroys jobs!"
These 1000+ solutions are already available to the public on www.solarimpulse.com, but Bertrand Piccard wants to go a step further. As early as this summer, the solutions will be organized under a Guide that allows individuals, businesses, and governments to find and implement concrete solutions at scale. This tool will allow everyone to find solutions to problems in specific geographical, industrial or financial settings in just three clicks.
To illustrate this approach of solving environmental problems, while staying economically competitive, the Foundation will provide different public authorities with a Cleanprint, i.e. a report providing a clear and concrete path for governments and businesses to move toward their climate targets in accordance with the Paris Agreement by using the solutions that we have identified. Further, it will highlight where public authorities could modernize their legal frameworks for ambitious deployment of these solutions.
The first Cleanprint will be presented by Bertrand Piccard at the COP26 Climate Summit in November 2021 in Glasgow, before initiating a new round the world journey, this time on the ground, to inspire other political and business leaders to focus on solutions rather than problems!
For more information: solarimpulse.com/beyond-1000-solutions

©EVER Monaco 2021