Back to the list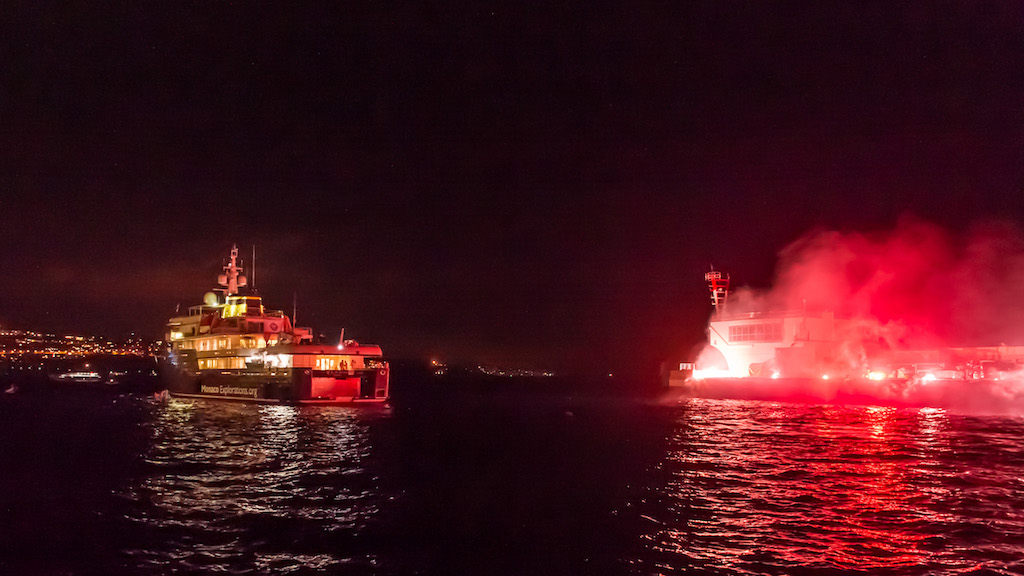 Departure Ceremony for Yersin: explorations officially launched from Monaco
Monaco
"Reconcile humankind with the sea". This is the mission that the Principality of Monaco has set itself by re-establishing the scientific sea explorations that in their time led to the acclaim of Prince Albert I of Monaco.
In this respect, HSH Prince Albert II of Monaco has made ocean protection one of the priority areas for action of his Foundation which he created over eleven years ago.
In order to pursue his commitment to the protection of 70% of the planet's surface, the Sovereign has decided to implement an ambitious scientific and educational expedition aimed at attracting substantial media coverage. The expedition will consist of a three-year long tour around the globe aboard Yersin, a travelling research platform which left Monaco harbour on 27th July. On this occasion, the Yacth Club hosted a ceremony in the Prince's presence.
Yersin is an 80-metre yacht, designed to sail long distances, equipped with remote-controlled underwater vehicles enabling it to sail through extremely remote areas. Constructed in the Piriou shipyard in Britany, the boat is exemplary in regard to its fuel efficiency, its performance in filtering waste water and sorting waste…"This is a very old project: it dates back to the taste for adventure from my childhood"» says François Fiat, her owner.
The first stage of the expedition will involve sailing along the Madeira route, over one hundred years after Albert I: one way of assessing the damage inflicted on the marine ecosystem since those times. The mission will also contribute towards supporting the efforts of local scientists in protecting the last monk seals, the Monachus monachus, an emblematic species of the Prince Albert II Foundation, and to restoring their populations.