Back to the list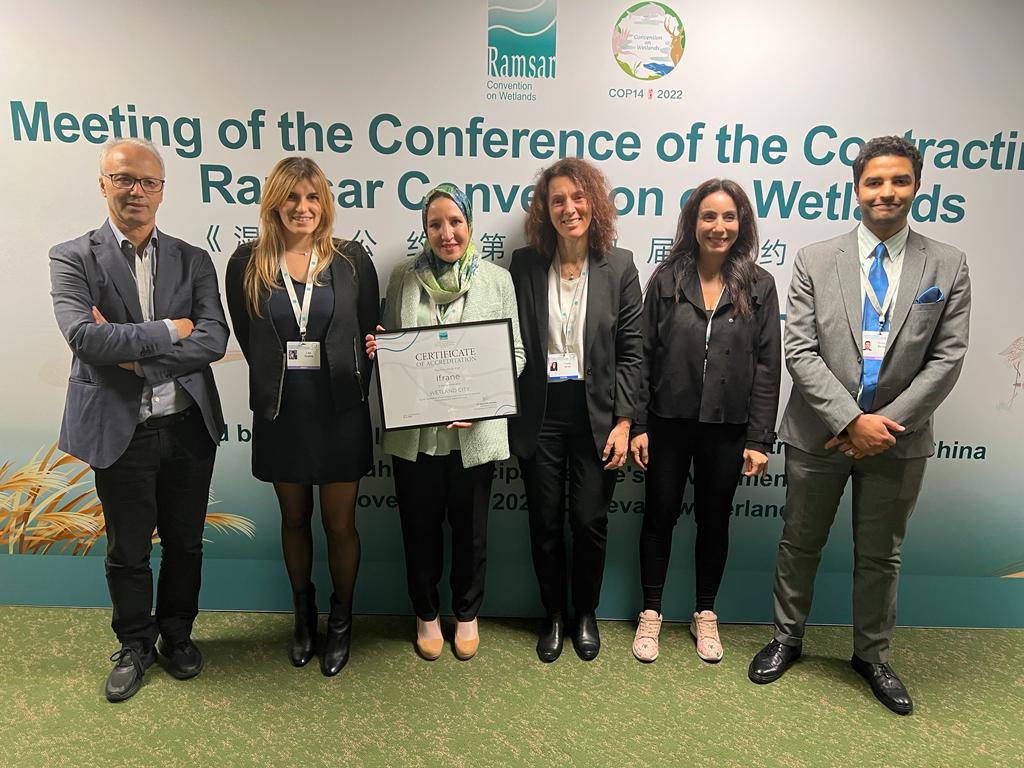 DIMFE attends Ramsar COP14
Events
Initiative
Congratulations to the city of Ifrane which was awarded the "Ramsar Wetland City Label" during Ramsar COP14 held in Geneva from 5 to 13 November, and thus becomes the first city in Morocco to obtain this certification.
This accreditation was achieved through collaboration between the province of Ifrane and other organisations, including Living Planet Morocco, an organisation supported through the Donors' Initiative for Mediterranean Freshwater Ecosystems (DIMFE).
During COP14, DIMFE also had the opportunity to present its actions at the side-event held by the MAVA Foundation on "Funding at Scale Wetlands and Freshwater Conservation and Sustainable Water Resource use: examples of successes and challenges from the Mediterranean".