Back to the list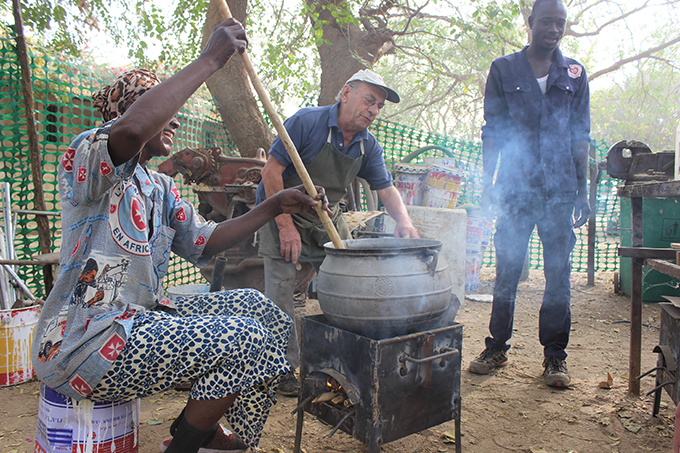 Ecological cookers to combating desertification in Chad
Italy
In the heart of Chad, the inhabitants of the province of Guera face an alternation of severe droughts and floods. Already weakened by climate change, natural resources are under additional pressure generated by the cutting of firewood for traditional cooking.
Both climatic and human pressures on ecosystems jeopardize the survival conditions of the populations, who depend on subsistence agriculture such as the cultivation of millet for food but also to generate income.
The MAGIS Foundation has been involved in Chad for several years alongside local religious institutions to improve the living conditions of the Muslim and Christian populations. This winter, a new project was launched with the support of the Prince Albert II of Monaco Foundation. The aim is to develop a new model of cookers that are much more economical in terms of wood consumption than traditional fireplaces. The latter consists of a hole in the floor, filled with pieces of wood and surmounted by three stones that support the cooking pot. Its very low energy efficiency forces the inhabitants to consume a large amount of wood.
The new eco-cookers are small stoves built with sheet metal and gravel. They are transportable, simple to build and maintain, and capable of maintaining heat for a long time. They consume half as much wood: they help to reduce the uprooting of shrubs near villages, thus combating the advance of the desert. Two technicians from a local carpentry workshop are trained to ensure the local production of the cookers, their sale and maintenance. 434 cookers will be produced this year.
The success of the project relies on 250 women volunteers to adopt these cookers in their daily use. The project leaders have therefore taken into consideration the women's desire to cook indoors, which would be impossible with a solar cooker. Demonstration meetings are taking place in the 20 villages concerned, to explain to all the women the gain in comfort linked to the reduction of time spent looking for wood for cooking. In addition, the women will no longer be subjected to the abundant smoke produced by traditional stoves.
This project illustrates how the fight against major environmental issues such as desertification requires listening to and involving local populations, especially women.