Back to the list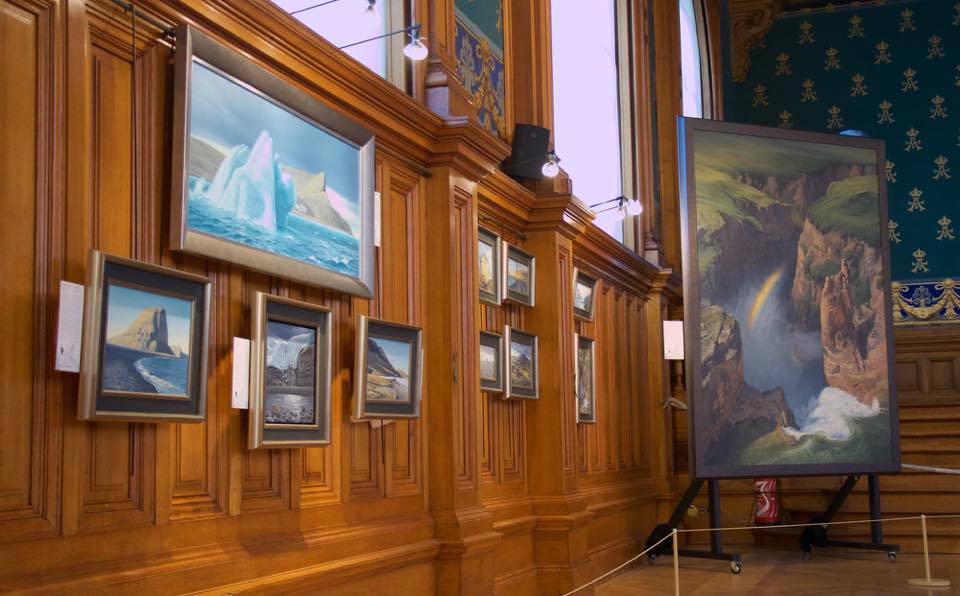 Exhibition "Into the Arctic" by Cory Trépanier : Travel at the hearth of Canada's high North
Monaco
The Prince Albert II of Monaco Foundation invites you to discover, at the Oceanographic Museum of Monaco until 30 April 2020, the exhibition "Into the Arctic", by Canadian artist Cory Trépanier, showing the impact of climate change in the Canadian high North.
For more than 10 years, the artist has been immortalizing the spectacular landscapes of the Arctic through painting, video and photography. His human and artistic expeditions, during which he travelled 60,000 km in 6 National Parks and 16 Inuit communities, contributed to create more than 100 paintings and 3 films. Through his works, this travel and nature lover wishes to raise awareness of the melting ice and the fragility of our planet.
This exhibition shows the evolution of the Canadian Arctic's landscapes, one of the regions most vulnerable to the impact of human activities. It invites viewers to discover the wonders of Canadian heritage that are unfortunately threatened by the climate crisis.
On March 4, during a private visit, H.S.H. Prince Albert II of Monaco was able to admire some 50 oil paintings and 3 documentary films retracing Cory Trépanier's expeditions. One of the largest oil paintings of the Canadian Arctic, measuring nearly 5 meters wide, is also exposed.