Back to the list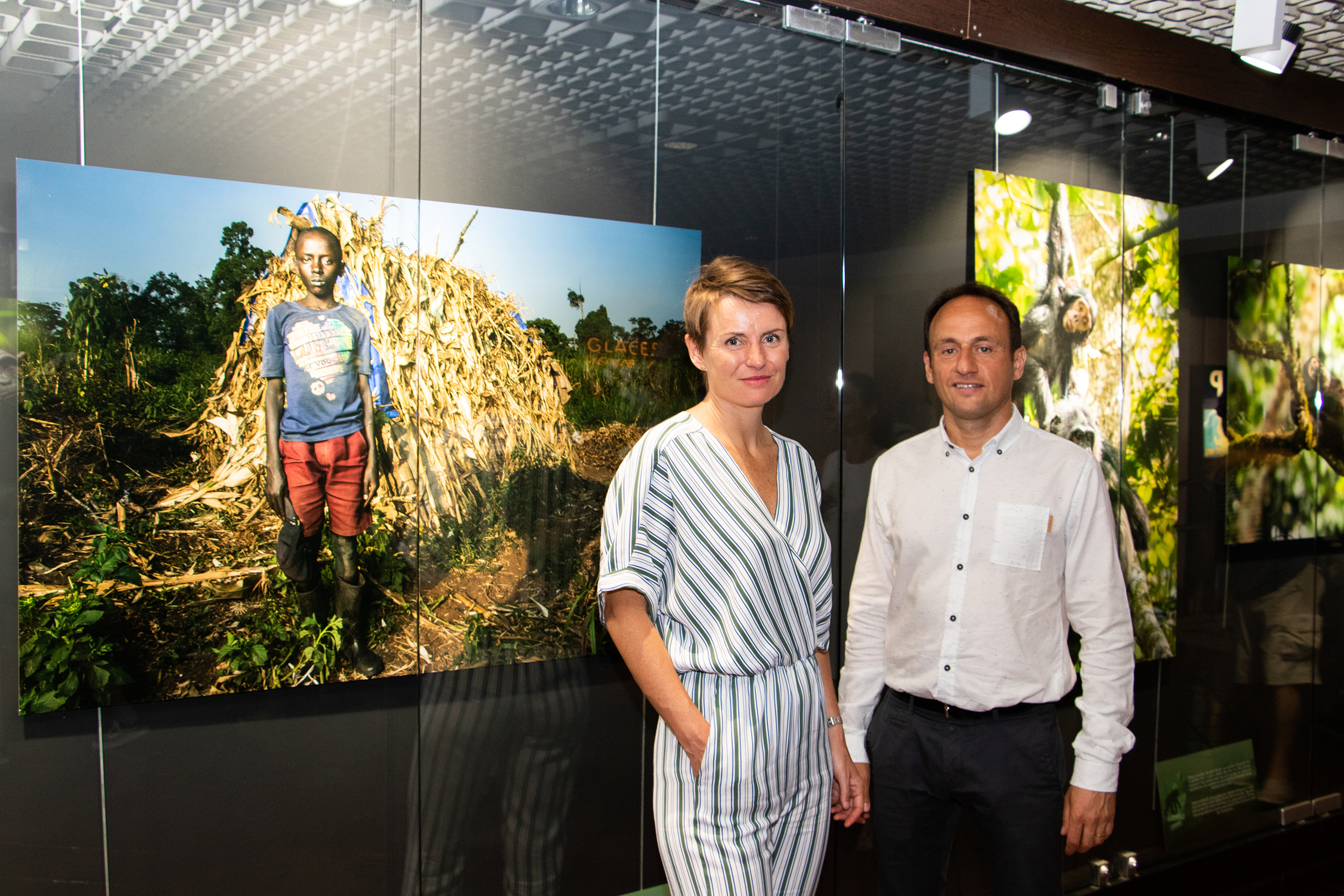 Exhibition: Jean-Michel and Sabrina Krief immerse us into the fascinating world of our closest relatives: chimpanzees.
Monaco
The Prince Albert II of Monaco Foundation invites you to discover, until 5 July, the exhibition "Chimpanzees : The Lords of the Jungle" by Jean-Michel and Sabrina Krief who plunges us into the heart of the fascinating behaviour of chimpanzees in Uganda's Kibale Forest.
The French photographer Jean-Michel Krief depicts the behaviour and emotions of chimpanzees, immersing us into their intimacy. A field work undertaken more than 20 years ago, alongside his wife Sabrina, a veterinary doctor and professor at the Muséum national d'histoire naturelle de Paris. Their approach, combining science and art, allows us to discover the secret world of chimpanzees in their natural habitat as well as their interactions with humans in this fragile environment.
Indeed, through this exhibition, they also seek to alert us about the health status of great apes on the one hand and tropical forests on the other, the two being closely linked.
Bushmeat poaching, trafficking of young chimpanzees, diseases such as Ebola, fragmentation of their habitat due to agriculture and particularly monocultures (palm oil, tea, cocoa...), forestry or mining are all threats to the future of chimpanzees, their habitat and local communities. The artists point out that great ape populations have declined by 70% in 50 years. In the next 20 years, great apes could be extinct and with them, treasures of biodiversity.
But Jean-Michel and Sabrina Krief also see this exhibition as an opportunity to convey a message of hope: "There are solutions to save them, to save us from this bleak future: by reducing our consumption of tropical forest products, by recycling them, by avoiding turning forests into monocultures, we are protecting our cousins and ourselves. »
The Prince Albert II of Monaco foundation supports the actions of the Sebitoli Chimpanzee Project team: 25 Ugandans involved on a daily basis in the fight against poaching, improving the well-being of villagers around the park, raising awareness of the challenges of organic and sustainable agriculture as well as biodiversity conservation.