Back to the list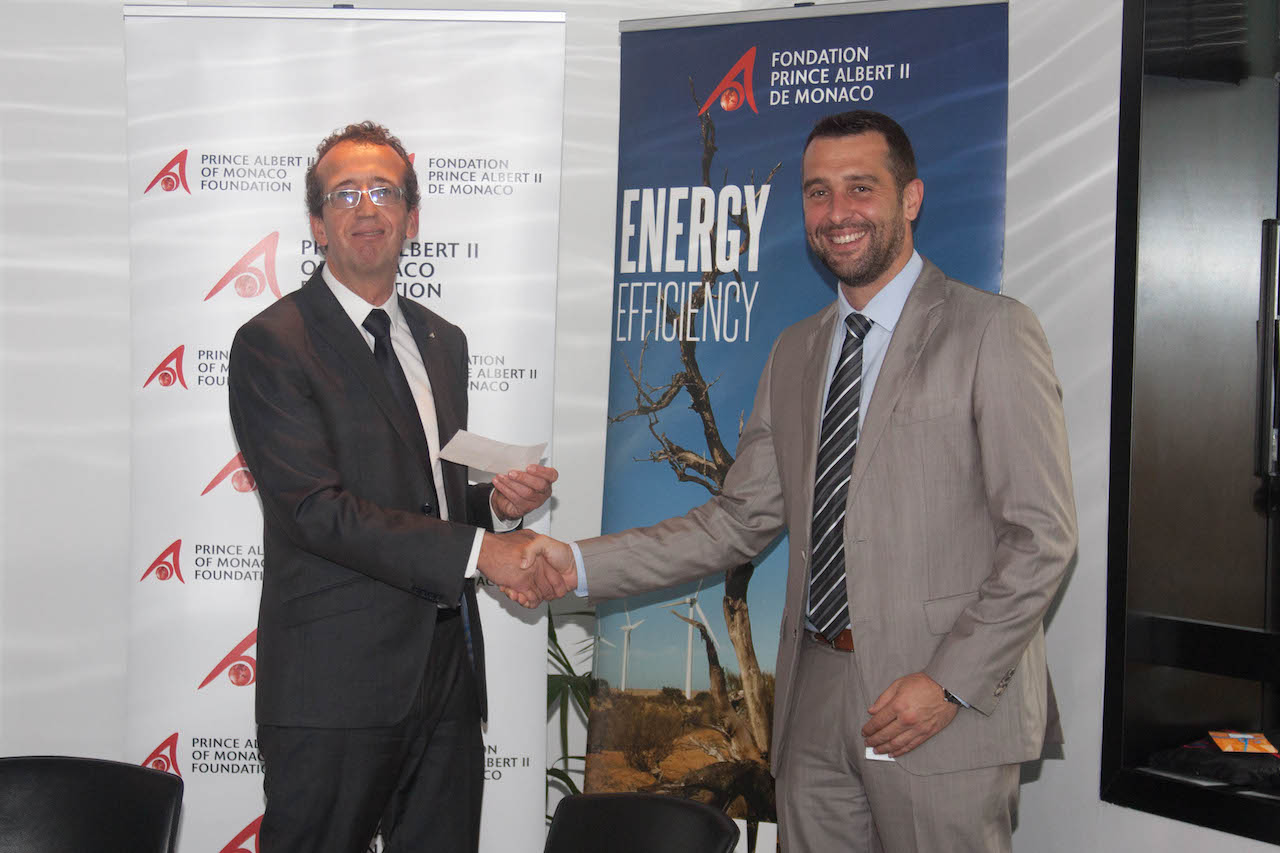 Experian's bicycle challenge to support the Prince Albert II of Monaco Foundatation
Monaco
On Thursday 30th October 2014, Patrick Pulice, Chief Executive Officer of the Monaco branch of Experian, handed over a cheque for 1000 € to the Prince Albert II of Monaco Foundation, represented by Philippe Mondielli (Scientific Director) for its actions to promote the development of energy efficiency and renewable energies.
Experian, as part of its community programme "Heart of Experian" launched an in-house challenge in September aimed at encouraging its employees to use bicycle as a means of locomotion to get to the workplace. The joint efforts of everyone resulted in a distance of 4,101 km being covered, beating the target of 3,000 km in order to be able to make a donation to a Monegasque association of their choice.
Due to the nature of the challenge, the Prince Albert II of Monaco Foundation, which has been championing environmental protection since 2006, was chosen as the recipient of the donation.
The presentation of the cheque provided an opportunity to congratulate the participants of this challenge and to discuss the Foundation's actions with them. Experian and the Prince Albert II of Monaco Foundation hope that this event will mark the beginning of a change in travel patterns. "We have seen an increasing number of cyclists on the roads in the morning heading to work in the Principality" says a participant. "The difficulty of travelling by bike from Nice or Menton to Monaco is in fact highly over estimated. And for the most reticent or those not so fond of sports, the electric bike is an excellent option!" »
The Foundation hopes that this initiative will generate momentum and motivate other companies in the Principality to take up this challenge. Not only does it enable people to get some exercise, commuting by bike is an effective solution for reducing road congestion - a recurrent event on the access roads to the Principality.
---
A few words about Experian:
Experian is the leading global information services company, providing data and analytical tools to clients around the world. The company employs approximately 16,000 people in 39 countries and the Monegasque entity, in existence since 1987, has over 80 employees. Experian is part of a social responsibility initiative entitled "Heart of Experian" in which the Monegasque office is actively involved. It has already taken part in local initiatives implemented by the Monegasque Red Cross, the Secours Populaire Français, Children & Future and the Enfants de Frankie.