Back to the list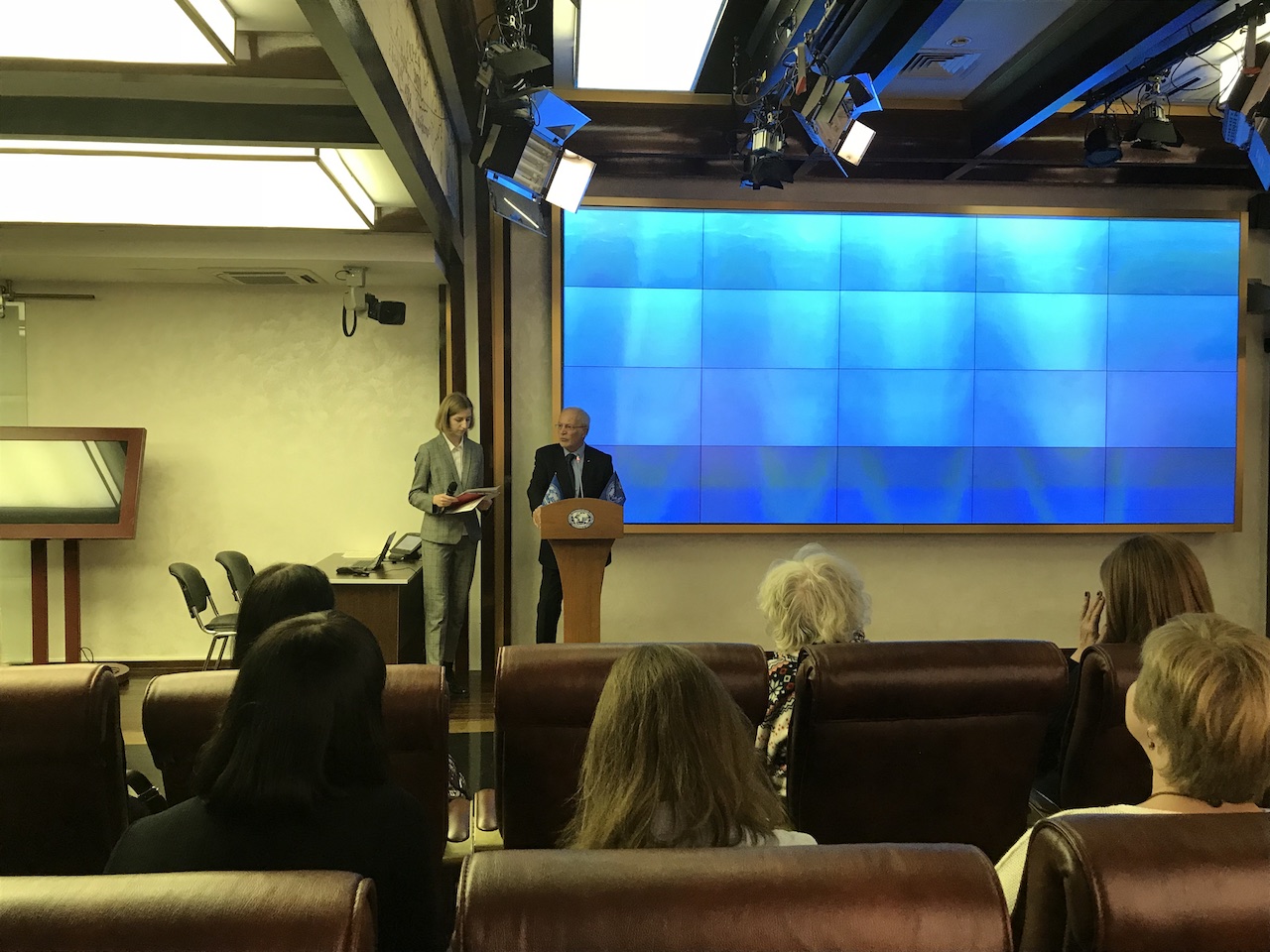 H.E. Bernard Fautrier attends a conference in Moscow organised by the Russian Geographical Society
Monaco
H.E. Bernard Fautrier, Vice-President of the Prince Albert II of Monaco Foundation, travelled to Moscow on 9th November 2017 to take part in a conference organised by the Russian Geographical Society with which the Foundation signed a partnership agreement in October 2016.
Mr Bernard Fautrier spoke about the protection of marine species in the Mediterranean, focusing his presentation on the development of Marine Protected Areas and the conservation of endangered species.
"For decades we have seen the positive effects (of MPAs) in the Mediterranean. These effects extend beyond the conservation of just a few species, and .benefit the entire ecosystem (…). MPAs help to counter one of the most serious dangers of our times: global warming and ocean acidification. (…) While the 10% target fixed in Aichi for 2020 can in theory still be reached, it will undoubtedly be insufficient. Many scientists are currently of the view that 30% of marine protected areas will be necessary. That is why it is crucial to expand their area and increase their efficiency (…). On a global scale, increasing the percentage of marine areas to 30% is likely to generate several hundred thousand dollars in profits by 2050 and create hundreds of thousands of jobs", explained the Vice President of the Prince Albert II of Monaco Foundation. He also illustrated his remarks with two examples of MPA-based species conservation in the Mediterranean: the Pelagos Sanctuary and the conservation of the Mediterranean monk seal.
As for Mr Viatcheslav Rozhnov, the Director of the Severtsov Institute, he spoke about the protection of species in the Black Sea and the Arctic.
The visit also provided the opportunity to explore further potential partnerships between the two institutions in regard to the conservation of endangered species.