Back to the list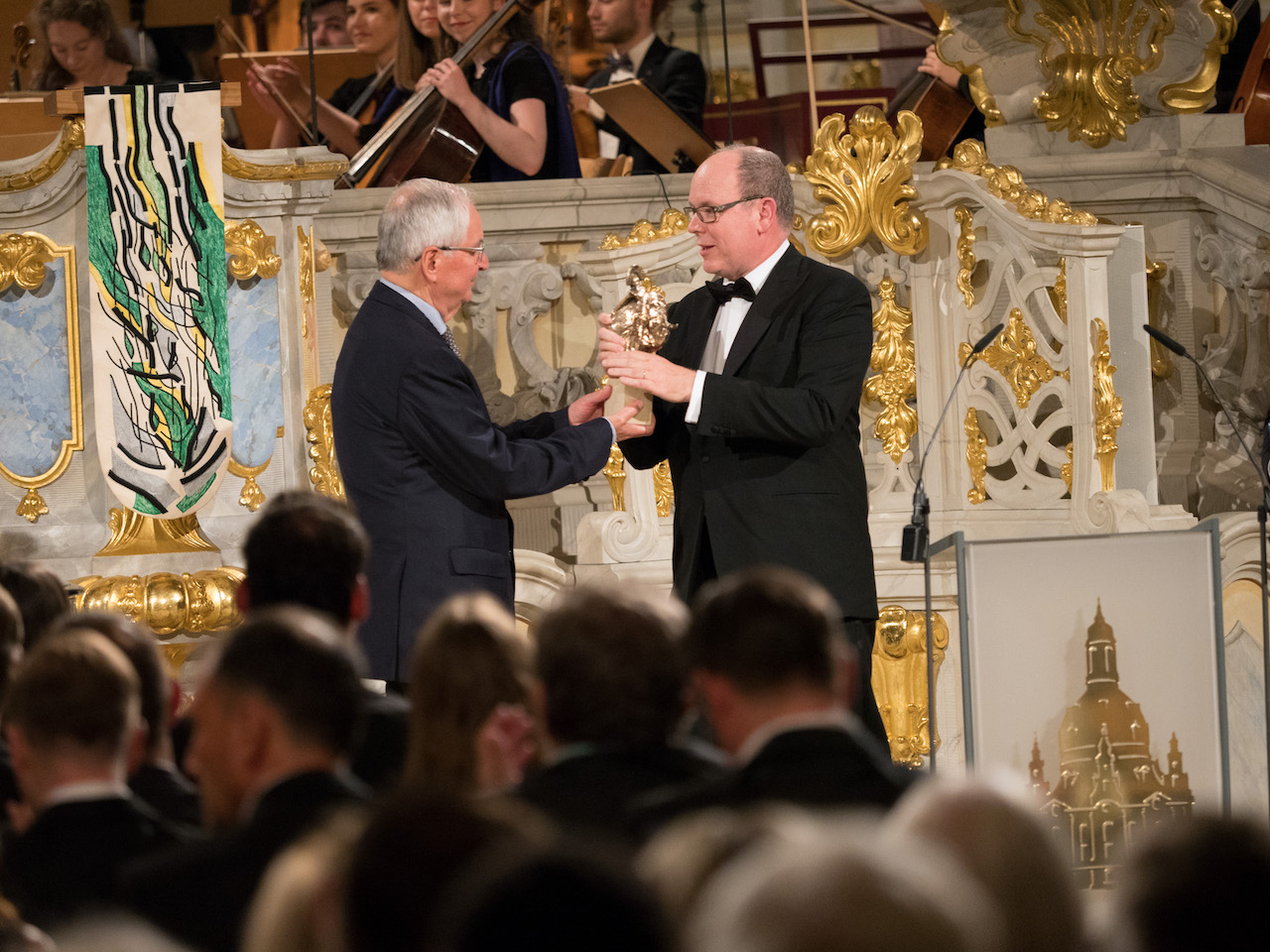 H.S.H. Prince Albert II of Monaco awarded for His commitment to the environment during the European Culture Award 2018 ceremony
Monaco
During the European Culture Award 2018 ceremony, which was held in the Frauenkirche in Dresden, on Friday 8 June, H.S.H. Prince Albert II of Monaco was awarded the European Initiative Prize for Environmental Protection for the work carried out by his Foundation and the German Ocean Foundation, in particular for their commitment to the preservation of the world's oceans.
Since 1993, each year the European Culture Awards are given to exemplary figures or initiatives for their contribution to Europe's cultural excellence. This year, the theme was "We are Europe". This "We are Europe" not only referred to a shared cultural heritage but also to the planet, our environmental heritage, the defence and preservation of which should be the focus of our discussions.
By recognising the initiatives carried out by the Prince Albert II of Monaco Foundation in favour of the protection of the oceans, as well as the work carried out by the German Ocean Foundation, the organisers wanted to send a clear message to the entire European community regarding the importance of joining forces to preserve the marine world.
Let us not forget that the health of the oceans is directly affected by human activities as well as by the effects of climate change. Playing a key role in climate regulation, the oceans cover over 70% of the surface of the planet, produce 50% of the oxygen we breathe and absorb 25% of the carbon dioxide emissions. However, overfishing and illegal fishing, the rise in temperatures and increase in pollution pose a serious threat to their equilibrium.
Other figures who attended the event hosted by Götz Alsmann included the Minister President of Saxony Michael Kretschmer, and international artists such as the singer Nana Mouskouri, the painter Gerhard Richter, the actor Daniel Brühl, the tenor Piotr Beczcala, the soprano Anja Harteros, and the cellist and director of the Dresden Music Festival, Jan Vogler.