Back to the list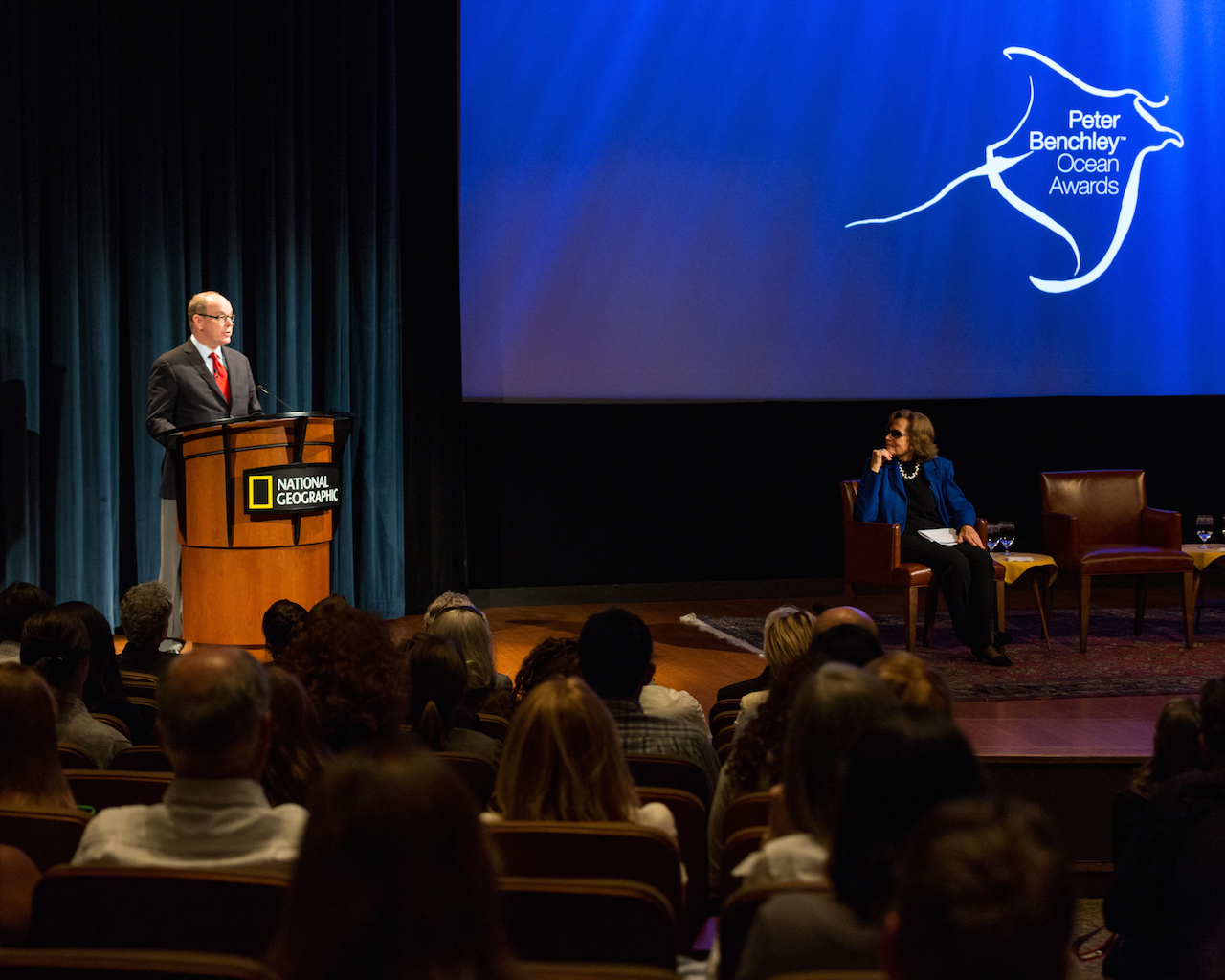 H.S.H. Prince Albert II of Monaco honoured at the Peter Benchley Ocean Awards 2015
Monaco
H.S.H. Prince Albert II of Monaco was presented with the "Award for Excellence in National Stewardship" on Thursday 14th May 2015, at the Carnegie Institution for Science in Washington (United States) on the occasion of the 2015 edition of the "Peter Benchley Ocean Awards" ceremony.
Since 2004, the Benchley Awards, often considered to be the "Academy Awards" of the sea, have honoured individuals who have made particular efforts in order to promote the oceans in the political, scientific and media sectors.
During his address, the Sovereign Prince stressed that: "Together and while there is still time, we can make a change and prevent humanity from irreversibly damaging the oceans. All together, we can invent a new growth model which will recognize, protect and enhance the extraordinary wealth of the oceans."
During this trip, the Sovereign Prince also took part in the forum held at National Geographic's headquarters in Washington "The Ocean in 2050" which focused on ocean governance, alongside various prominent figures including Vice Admiral Charles D. Michel, representing the US Coast Guard, Dr Sylvia Earle and le Dr Enric Sala, explorers working for National Geographic.
For further information: