Back to the list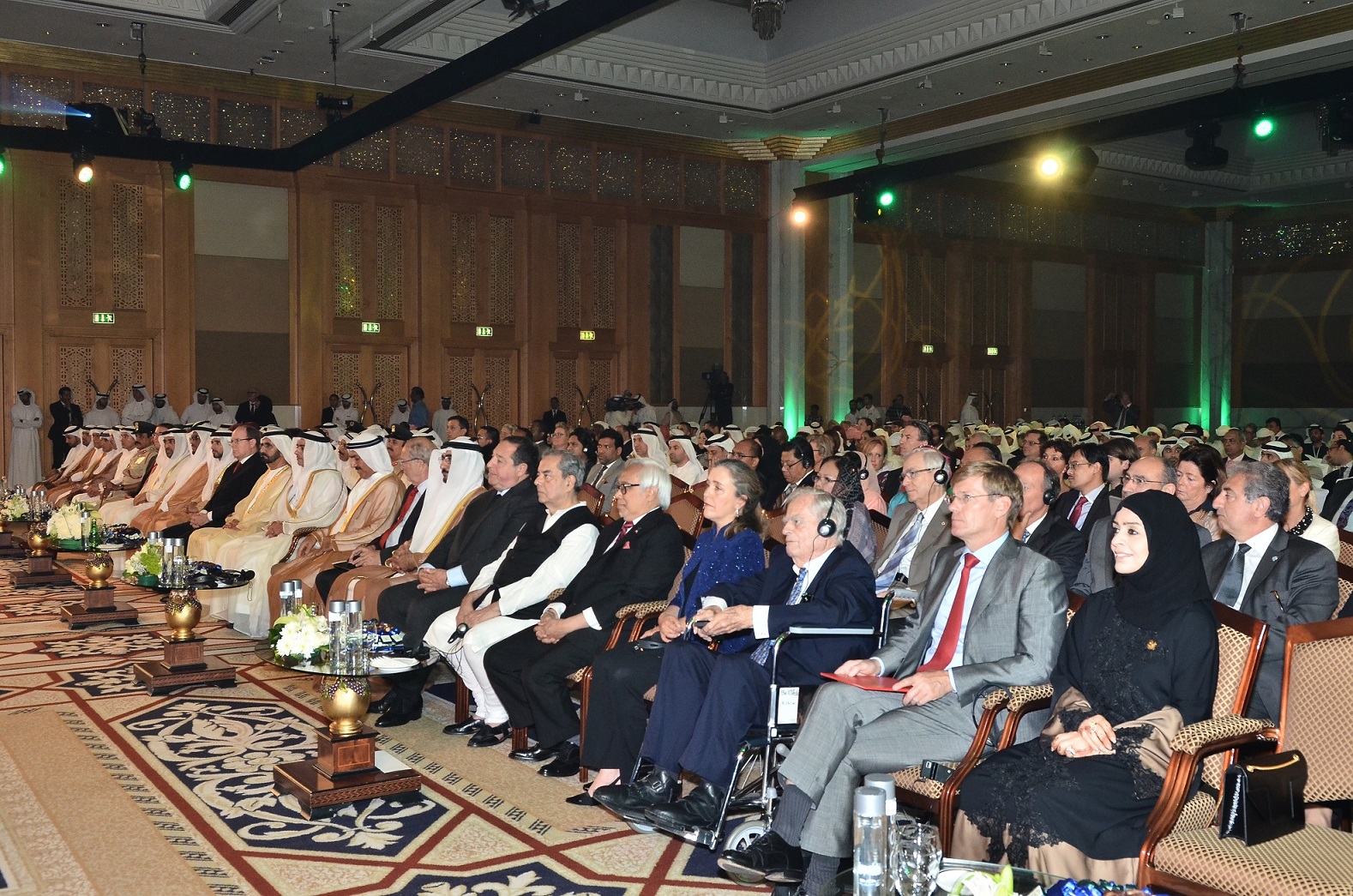 H.S.H. Prince Albert II of Monaco receives the Zayed International Prize for the Environment
Monaco
On Wednesday 7th May 2014, H.S.H. Prince Albert II of Monaco was awarded the Zayed International Prize for the Environment in Dubai (United Arab Emirates) for his commitment to the environment and the efforts carried out by his Foundation in this field. The Prince was presented the award by His Highness Sheikh Mohammed bin Rachid al Maktoum, United Arab Emirates Vice-President, Prime Minister and the Ruler of Dubai.
This Prize, one of the most prestigious awards worldwide, was established in 1999 to acknowledge and encourage exemplary action for environmental protection.
The Sovereign Prince is the fourth individual to receive the Zayed Prize, following Mr Jimmy Carter, the former President of the United States, Dr Gro Harlem Brundtland, former Prime Minister of Norway and former President Lee Myung-Bak, of the Republic of Korea.
In his address, the Sovereign Prince stressed that:"Environmental protection is a cause that is both too important and too vast for us ever to believe that we have accomplished our duty."
Furthermore, during this trip, the Sovereign Prince held discussions with H.E.Dr Rashid Ahmed Bin Fahad, the UAE's Minister of Environment and Water, as well as with Ms Razan Khalifa Al Mubarak, Secretary General of the Environment Agency in Abu Dhabi.
A memorandum of understanding was also signed between the Prince Albert II of Monaco Foundation and the Zayed International Foundation for the Environment.
To find out more: