Back to the list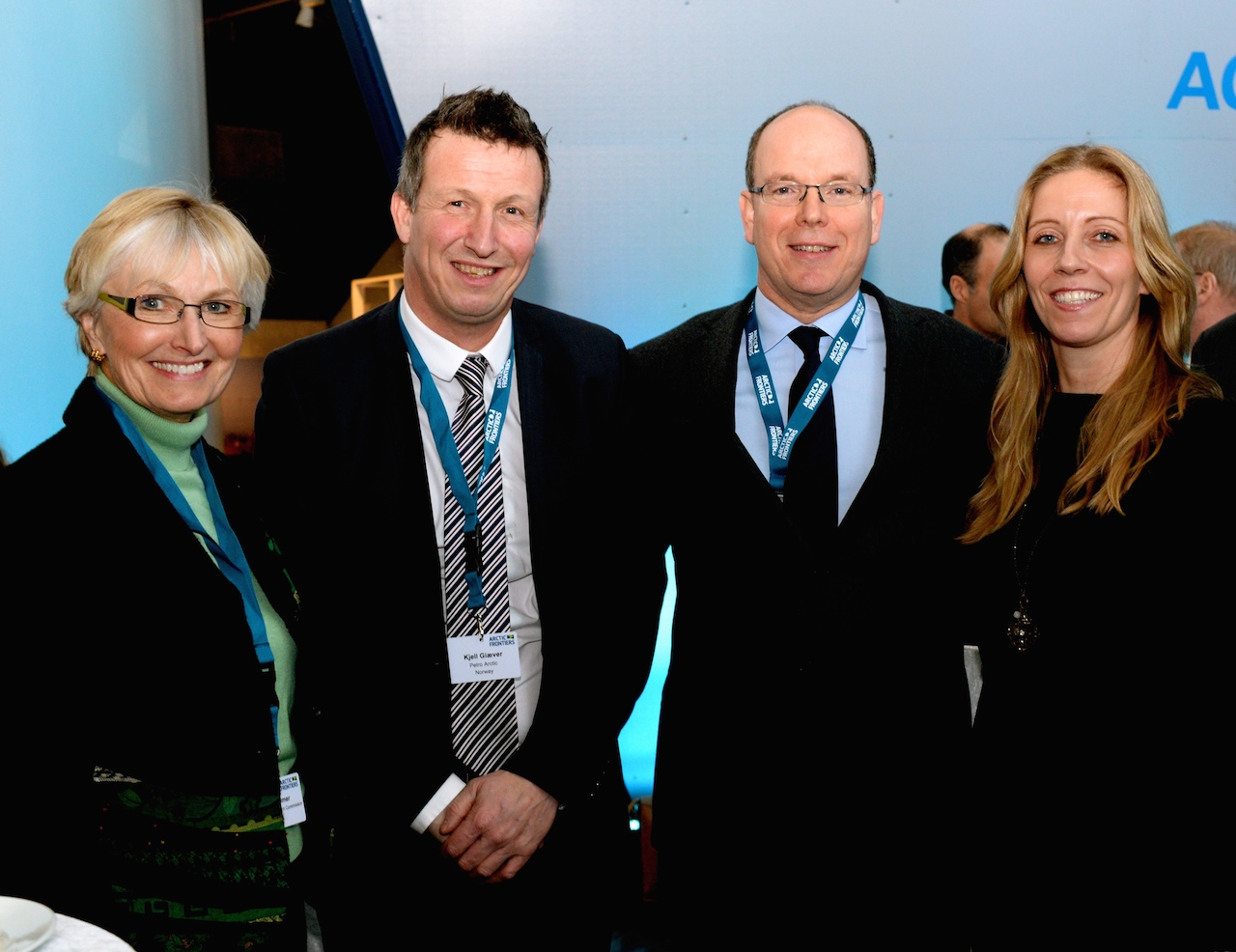 H.S.H. Prince Albert II of Monaco visits Tromso
Monaco
H.S.H. Prince Albert II of Monaco attended the Ninth Arctic Frontiers Conference on 18th and 19th January 2015 in Tromso (Norway), which brought together close to 1,800 participants.
At the opening plenary session H.S.H. the Sovereign Prince stressed that the protection of the Arctic is a global issue due to its key role in the balance of the Planet, particularly as far as the climate is concerned.
Prior to the meeting, H.S.H the Prince also took part in a round table together with Ms Nina Jensen, CEO of WWF Norway, Mr Jens Ulltveit-Moe, CEO of Umoe, and Ms Fran Ulmer, Chair of the US Arctic Research Commission. The agenda for discussion included the link between energy, the climate and the Arctic.
In addition, the Sovereign Prince held talks with Mr Borge Brende, the Kingdom of Norway's Minister of Foreign Affairs. Other topics discussed included the perspectives of the upcoming climate conference in Paris, the negotiations under way concerning the status of the High Seas and the development of marine protected areas, especially in the Arctic.
The Sovereign Prince also attended several side events organised by the partners of his Foundation: The University of the Arctic (UArctic), a cooperative network of universities, colleges and organisations dedicated to higher education and research in the Nordic countries, as well as the Association of World Reindeer Herders which promotes youth training in herding techniques.
On this occasion, productive discussions were conducted with young "Ambassadors" from the UArctic, as well as young herders: both these activities benefit from the support of the Prince Albert II Foundation as part of its Polar programme.
The Sovereign Prince's visit concluded with a tour of the Museum of Polar History which showcases great Arctic discoveries, to which his great great grandfather, Prince Albert I of Monaco made an active contribution in the last century.