Back to the list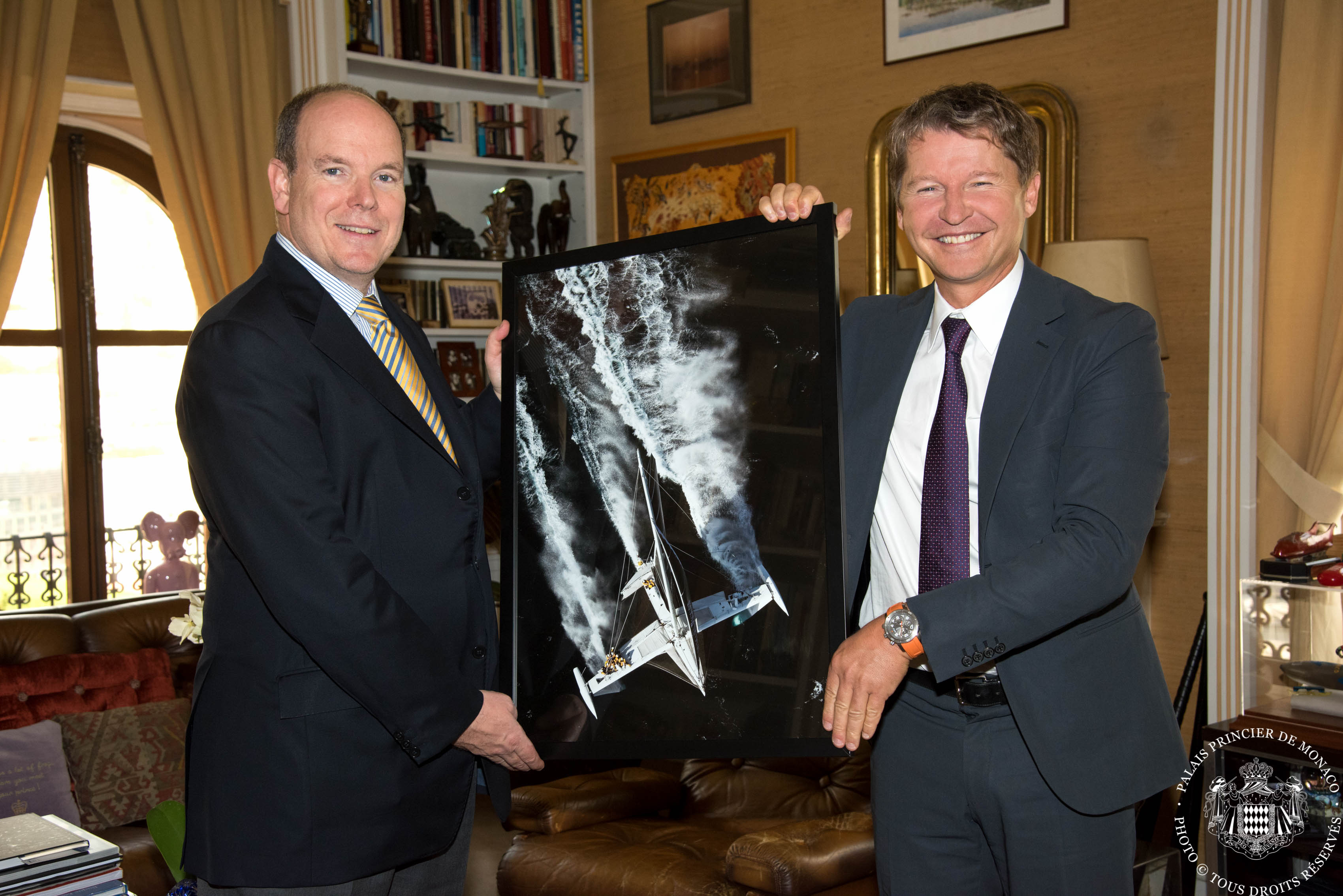 HSH Prince Albert II and His Foundation, the Prince Albert II of Monaco Foundation, to take the Hydroptère to Hawaii
Monaco
After supporting Bertrand Piccard and his project, Solar Impulse, HSH Prince Albert II yesterday agreed to lend his support to Alain Thébault, a pioneer in boats that fly and alongside Eric Tabarly the instigator of the Hydroptère, who is currently on standby in Los Angeles to attempt a record-breaking Pacific crossing. Alain presented His Serene Highness with the only aerial view picture of the Hydroptère sailing at 54 knots (100 km/h).
An encounter between pioneers
A special encounter is set to take place in Hawaii between Bertrand Piccard and Alain Thébault, one driven by the wind, the other by the sun, but both promoting the same message: "Use Clean Energy".
Support given to Alain and his crew by the Prince Albert II of Monaco Foundation will enable them to leave for Hawaii as quickly as possible so that they can join forces with Solar Impulse to deliver the same message.
One parameter remains uncertain: a debris field resulting from the tsunami, a stretch the size of Texas which the crew need to sail along on the edge of a high-pressure area before reaching their friends from Solar Impulse in Hawaii. A film will be produced to denounce the pollution of this ocean, sadly strewn with waste and other plastics, in conjunction with the Prince Albert II of Monaco Foundation and the Paul Ricard Oceanographic Institute that are working in Monaco and France on these issues which will have an impact on future generations.