Back to the list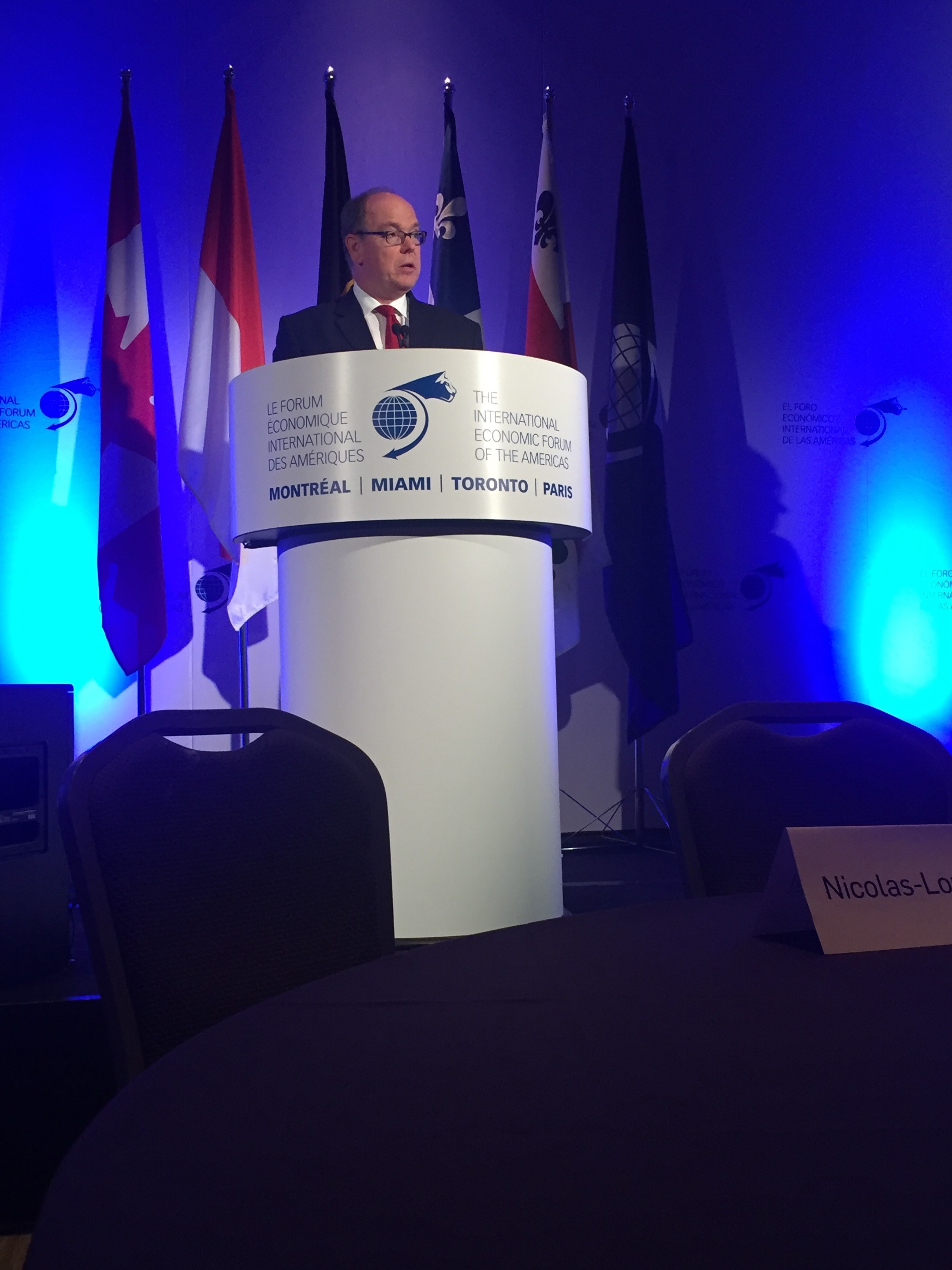 HSH Prince Albert II at Conference of Montreal
Canada
On 14th June 2017, HSH Prince Albert II of Monaco attended the 23rd edition of the Conference of Montreal organised by the International Economic Forum of the Americas (IEFA), the theme of which was "A new world: managing change".
The International Economic Forum of the Americas was created with a view to promoting the exchange of ideas and perspectives concerning key economic issues between the most influential leaders of the world. "We must break with the development rationale on which our civilisation has been built for decades. A rationale whose main driver lay in the extravagant and irresponsible exploitation of natural resources. It is thus a broader change, in our relationship with nature. It is a philosophical change" declared the Sovereign during the address he gave at the Conference of Montreal.
The Prince then travelled to Quebec to visit the Canada C3 ship as part of the commemorations of the Canadian Confederation's 150th anniversary. The Prince was received by Geoff Green, President of the Students on Ice Foundation and the founder and expedition leader of Canada C3. In celebration of Canada's 150th anniversary, the Canada C3 project is planning to conduct an expedition of 150 days from Toronto to Victoria, sailing through the North-West Passage, whilst exploring four key topics: Diversity, peace building, youth commitment and environment. The voyage began on 1st June 2017 and will terminate on 28th October 2017.