Back to the list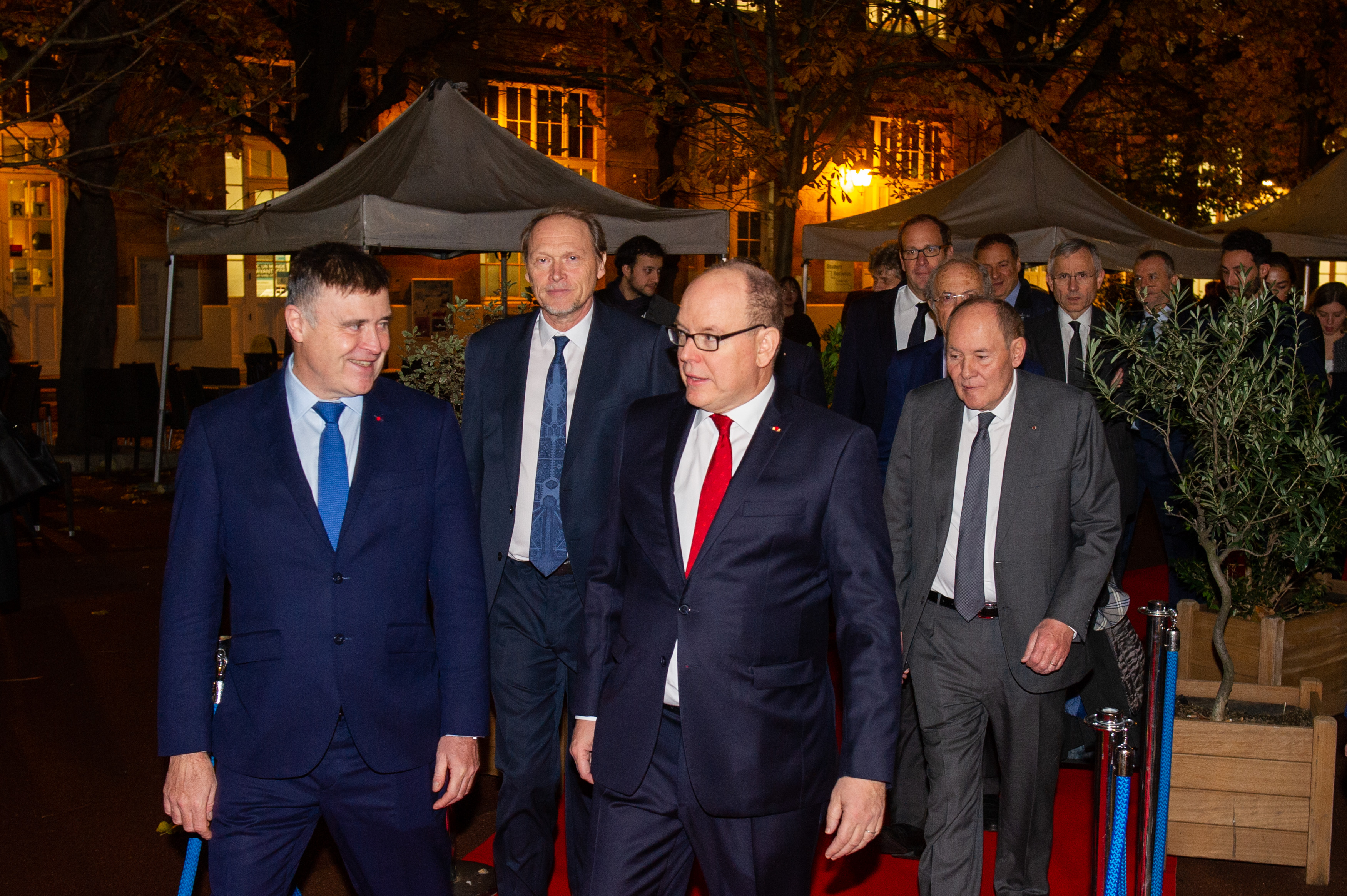 HSH Prince Albert II of Monaco addresses students at the ESCP Europe Business School in Paris during the conference
Monaco
HSH Prince Albert II of Monaco accepted the invitation of the ESCP Europe business school where He gave a lecture on Tuesday 26 November in Paris on the preservation of biodiversity and the fight against climate change as a prerequisite for a sustainable future. Welcomed by Mr Frank Bournois, Director General of ESCP Europe, Mr Philippe Houzé, President of ESCP Europe, Professor Bertrand Moingeon, Executive Vice-President for Education and four students, HSH the Sovereign Prince was able to discover the campus and the history of the school celebrating its bicentenary on the same day, before taking the floor as part of the conference cycle "Stand up for a sustainable world".
In front of the students, the Sovereign reminded them of the environmental challenges we face, inviting them to take up the issue and take into account the environmental paradigm in their future careers in order to build a more sustainable world. "You who will soon have the power to engage, lead and guide companies and people (...) You must be aware of the issues that are shaping our world and our future. You must understand to what extent climate and biodiversity are decisive and unavoidable factors for our common future," stressed the Sovereign Prince before recalling the four pillars on which our actions are based: science, political power, civil society and the economic sector.
After answering students' questions, HSH Prince Albert II of Monaco was awarded the ESCP Europe Business School's Honorary Doctorate in recognition of his commitment to sustainable development and for his work through his Foundation.
In His thanks, the Sovereign Prince referred to the brand new strategic collaboration between His Government and ESCP Europe, under the direction of Mr Frédéric Genta, Inter-ministerial Delegate for the digital transition of the Principality of Monaco and Mr Jaime Luque, Associate Professor at ESCP Europe and Director of the Master of Science in Real Estate. The "Real Estate tech Innovation Program" will allow joint research work on the impact of technology applied to real estate, offer Monegasque public and private sectors the opportunity to benefit from this research and facilitate the creation of a Real Estate Tech eco-system in the Principality.
"Real estate is a strategic challenge for the Principality of Monaco, while being - and has been for many years - a centre of excellence. Supporting the development of this sector, encouraging it to commit to a more sustainable and modern approach: these are the challenges we have decided to take up together", declared HSH the Sovereign Prince.