Back to the list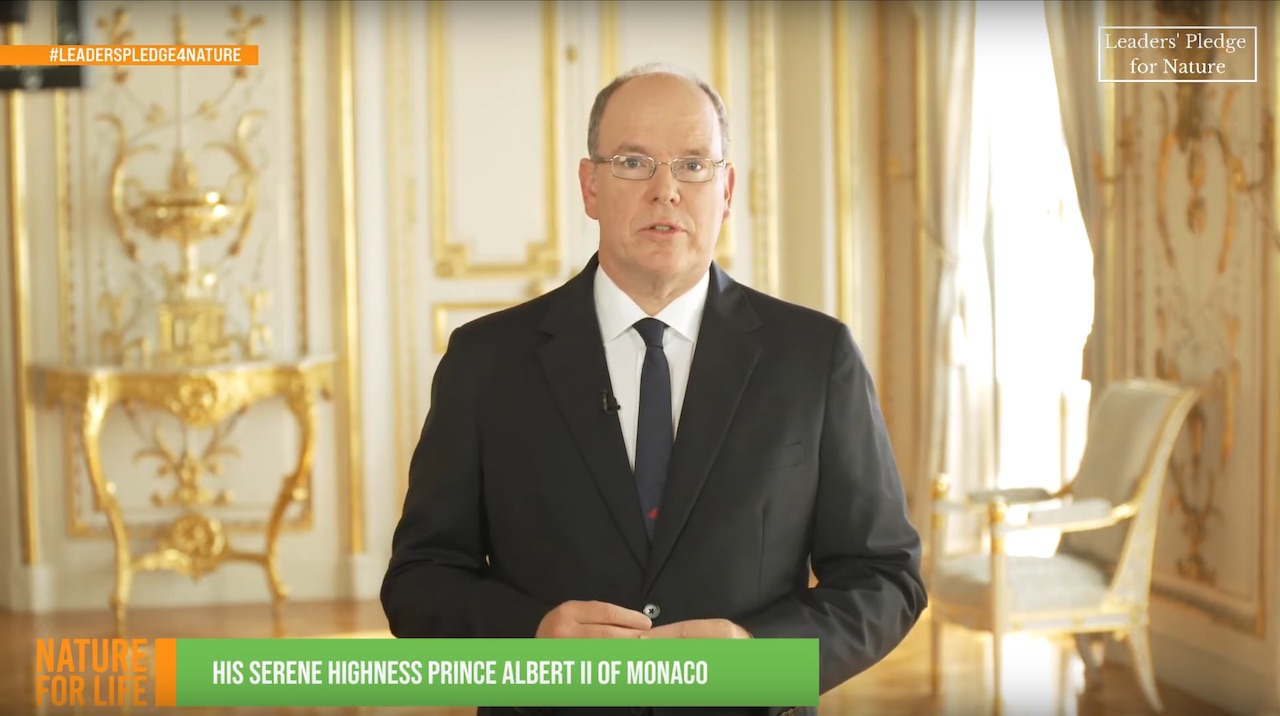 HSH Prince Albert II of Monaco endorses the Leaders Pledge for Nature
Monaco
HSH Prince Albert II of Monaco joined the #LeadersPlegde4Nature alongside 60+ leaders committed to placing nature and climate at the heart of post-Covid economic recovery plans. A 10-point commitment to counter biodiversity loss, fight pollution, adopt sustainable economic systems and restore the ecosystems that underpin human health and well-being.
In His message, the Sovereign Prince underlined the urgent threat that biodiversity loss poses to health, food safety and livelihoods on a global scale, before calling for collective action to achieve a regeneration of Nature by 2030.
The launch of the Leaders Pledge for Nature is a strong signal just days before the United Nations Biodiversity Summit, which will be held virtually on Wednesday, September 30, 2020 under the theme "Urgent action on biodiversity for sustainable development.".
More information at: https://www.leaderspledgefornature.org/