Back to the list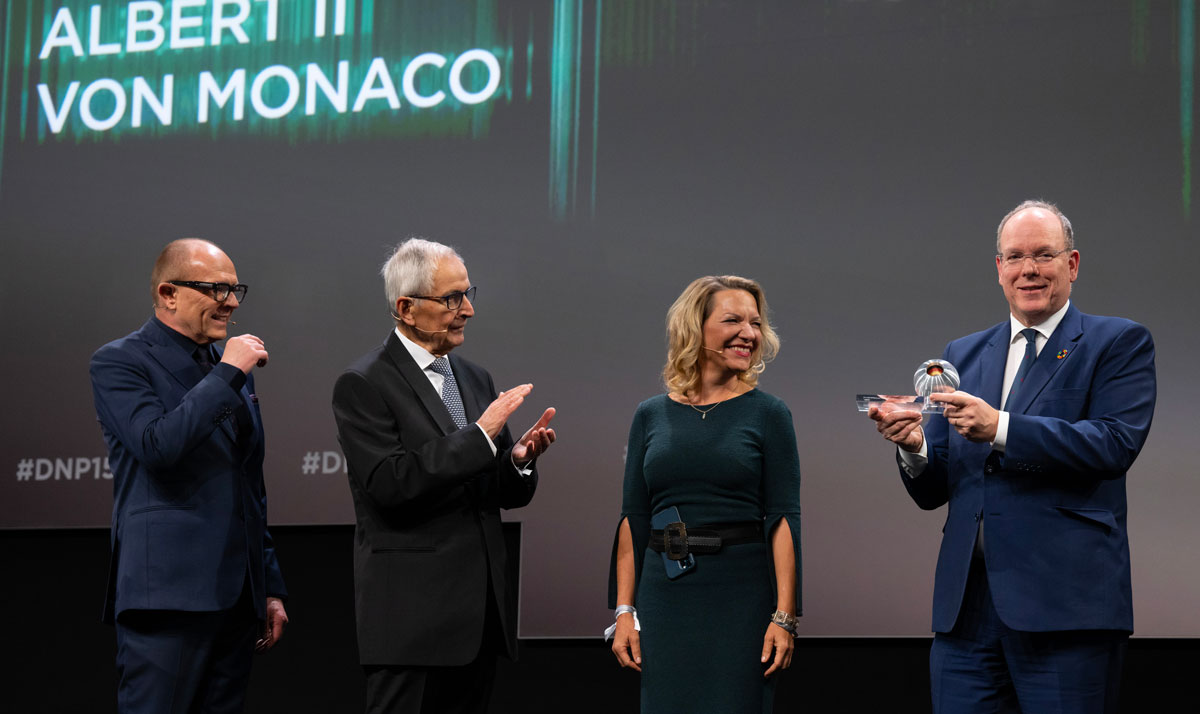 HSH Prince Albert II of Monaco honored with the German Sustainability Award
Events
Germany
On Friday 2nd December, HSH Prince Albert II received the German Sustainability Award in the presence of Chancellor Olaf Scholz.
The Sovereign Prince was in Düsseldorf for the German Sustainability Awards (GSA), an annual event that rewards personalities and organisations for their commitment to ecology and sustainable development.
After delivering a speech at the end of the day's sessions, HSH the Prince met German Chancellor Olaf Scholz at a welcome reception. The two Heads of State then attended the Award Ceremony.
After a speech by Mr Scholz, Prof. Dr. Antje Boetius, German biologist and Director of the Alfred-Wegener Institute for Polar and Marine Research, officially presented the German Sustainability Award, the GSA's highest honour, to Prince Albert.
This prize rewards the exceptional contribution of the Sovereign and His Foundation to the protection of the environment as well as the actions carried out by the Principality of Monaco in favour of the ecological transition.
This evening has become a reference at European level and has also enabled many innovative initiatives to be distinguished, aimed at transforming society for a sustainable future.
The Prince Albert II of Monaco Foundation is active in Germany through the action of its branch presided by Prof Dr Alexander Liegl.