Back to the list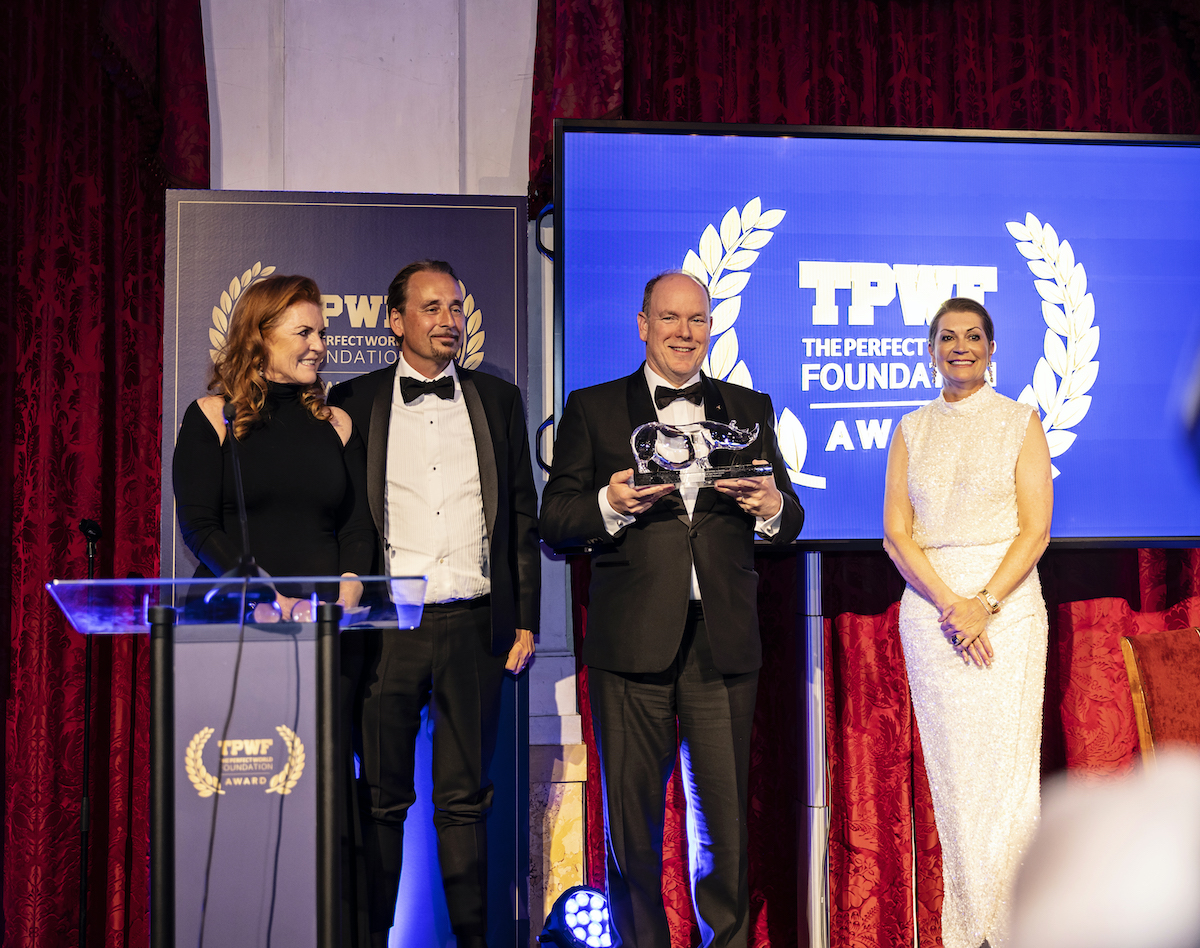 HSH Prince Albert II of Monaco honoured with The Perfect World Foundation Award
Events
Press release
The Perfect World Foundation Award is today considered one of the world's most prestigious awards in the field of conservation and preservation of the natural world.
HSH Prince Albert II of Monaco was presented the significant conservation award by The Perfect World Foundation during the organization's 2022 Arctic Ocean Gala held at the historical Bourse in Gothenburg, Sweden, on May 5th. His Serene Highness, the ninth recipient of The Perfect World Award, was recognized and honoured for his life-long commitment, dedication, and actions to preserve our oceans. Preceding recipients of the distinguished award are, among others, Sir David Attenborough, Dr Sylvia Earle and Dr Jane Goodall.
Earlier in the day during His Serene Highness visit to Gothenburg, The Sovereign Prince inaugurated The Perfect World Foundation's new ocean project – Project Ocean – with focus on, alongside spread awareness, locating, salvaging, recycling and reuse of abundant fishing nets, so called "ghost nets", and other fishing equipment left in our oceans. Present at the inauguration event where Sarah, Duchess of York, Hollywood actor Billy Zane and The Perfect World Foundation's Scientific Leader Jan Westin and Plastic Expert Bethanie Carney Almroth, together with divers and representatives from Sweden's first Marine Recycling Centre. On event site, alongside the coast, huge piles of ghost nets had been placed, representing the equivalent amount of plastic entering the Swedish West Coast on a daily basis, to literally mirror the problems we are facing. As part of the inauguration HSH Prince Albert II of Monaco released a rescued and rehabilitated duck back to the wild, found injured by a fishing hook in his beak.
In the afternoon, His Serene Highness visited the Gothenburg Botanical Garden for a tree planting ceremony as a part of The Perfect World Foundation's global tree planting project "Attenborough Forest". A project named in Sir Attenborough's honour as he planted the forest's first tree in 2018. The Sovereign Prince planted an American smoketree, explained by the Botanical Garden's botanist as a tree of the future. As the climate is warming the fauna of the cooler North has to be replaced by vegetation more resilient to a warmer climate, just like the American smoketree.
About The Perfect World Foundation
The Perfect World Foundation is a non-profit organization working with wildlife and nature in crisis, around the world. By increasing knowledge and spreading awareness, their aim is to create courage and preconditions for change, one step at a time. Their clear mission is to save the world.
Photo credit: Lelle Sparringsjö. Tommy Holl & Petra Björstad