Back to the list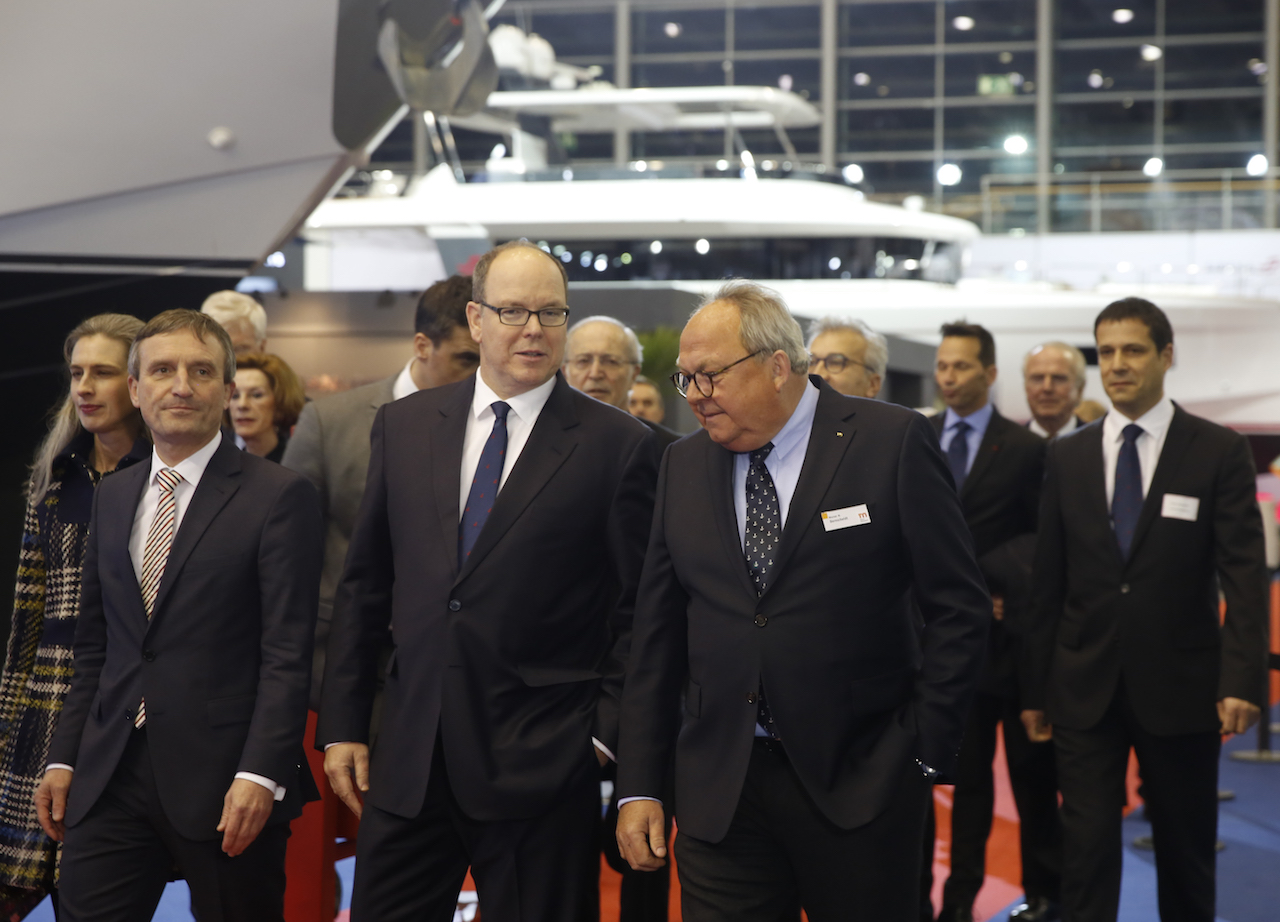 HSH Prince Albert II of Monaco takes part in the Ocean Symposium during the Boot Düsseldorf Boat Show and Water Sports Exhibition.
Monaco
HSH Prince Albert II was in Düsseldorf on 23rd and 24th January 2017 to attend the Ocean Symposium organised by the German Ocean Foundation during the international boat show, Boot Düsseldorf, which is being held from 21st to 29th January 2017 and attracts close to 250,000 visitors every year.
On the occasion of the launch of the Ocean Tribute Award, a prize which will be presented as of 2018, the Sovereign stated: "The marine environment is currently deeply threatened. It is threatened by one single danger: humanity and its irresponsible activities. The foundations of this Award lie with the importance of mobilising as many people as possible around this cause and drawing the attention of our contemporaries to this imperative which should unite us all. (…) I was keen for my Foundation to be involved in this exceptional project."
This was followed by a charity evening organised by the Prince Albert II of Monaco's German branch.
Following the opening of the Ocean Symposium inaugurated by Mr Petros Michelidakis, the director of Boot, HSH Prince Albert II delivered an address during which he declared: "The ocean issue is an important part of my national and international commitments (…). It is at the heart of the missions conducted by my Foundation, which for ten years has been working for the Planet, its climate, its biodiversity and its seas (…). States and politicians will not be able to resolve alone all the problems faced by the oceans today. Faced with issues of such magnitude, the active involvement of everyone is essential. And in particular that of maritime professionals, many of whom are here at this Symposium, and who undoubtedly more than anyone else are aware of the urgency, and know that the mobilisation of as many people as possible is required. ( )
What is needed is a new development paradigm. A development paradigm based on a harmonious, responsible and sustainable relationship between humankind and the oceans".
During his visit to Boot, HSH Prince Albert II paused in front of the Anchor presented by his father HSH Prince Rainier III in 1994 during a visit to the show. The Sovereign also stopped off at the "Love Your Ocean" pavilion accompanied by members of Boot's management team and the President of the German Ocean Foundation, Mr Schweikert, who presented, on the Water Pixel World podium, the key role of his Foundation and areas of potential cooperation with the Prince Albert II Foundation in order to develop joint action at European level.