Back to the list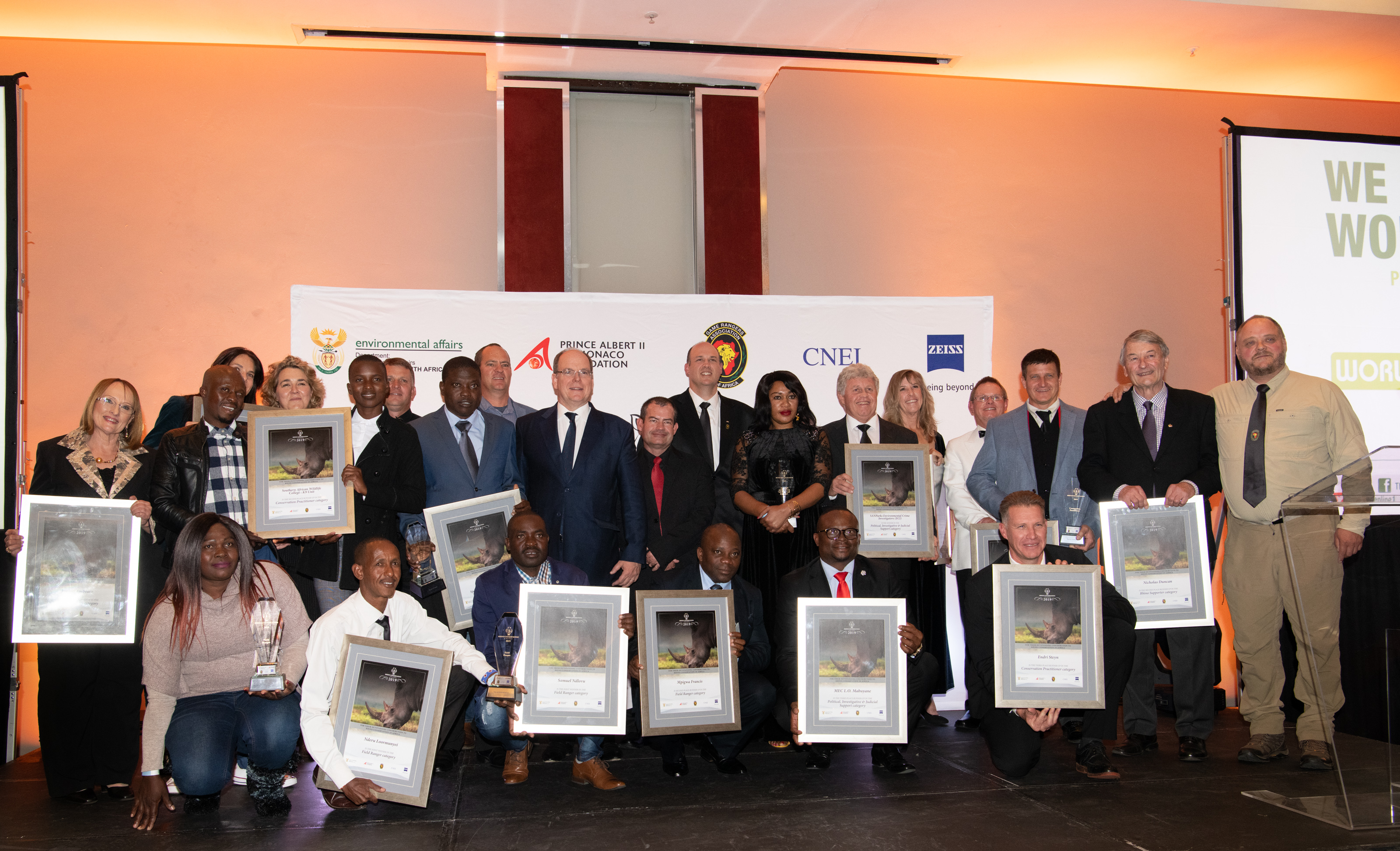 HSH Prince Albert II of Monaco visited South Africa in support of the cause of rhinos and endangered species
Monaco
HSH the Sovereign Prince visited South Africa from 21 to 23 July to participate in two events related to the preservation of rhinos and, more broadly, endangered wildlife species.
On 21 July, the Sovereign Prince attended the 8th Rhino Conservation Awards ceremony in Johannesburg, which he has sponsored since 2014, rewarding personalities and organisations working for the conservation of rhinos, particularly threatened by poaching. Created in 2012 on the initiative of Dr Larry Hansen and Mrs Xiaoyang Yu, the Rhino Conservation Awards aim to contribute to the fight against poaching by highlighting the actions of South African rangers and organisations that have taken up the problem and by helping to raise public awareness of the situation.
In his speech, HSH Prince Albert II of Monaco recalled the great challenge of preserving biodiversity when one million species could, according to the latest IPBES report, disappear. The Sovereign also highlighted the approach of international meetings in 2020, crucial for biodiversity, calling for the mobilization of everyone so as not to permanently upset the main balances of our Planet.
The fight to preserve species requires a profound change in our behaviour towards wildlife. The example of the rhinoceros is more than symbolic, hunted especially for the trade of its horn. By highlighting initiatives by local organizations that have a positive impact on the future of rhinos, an optimistic message is being sent. The need for broad concerted action is more than pressing.
As reminded the Sovereign, who spoke at the Species on the Move conference on 23 July at Kruger National Park, which brought together nearly 300 academics from all over the world, the fight to save endangered species requires a better understanding of the ecosystems themselves and the challenges they face. An action that draws its strength from the exchange and sharing of ideas allowing the emergence of new initiatives. The Sovereign concluded by inviting to see the current environmental crisis as an opportunity to act for a sustainable future.