Back to the list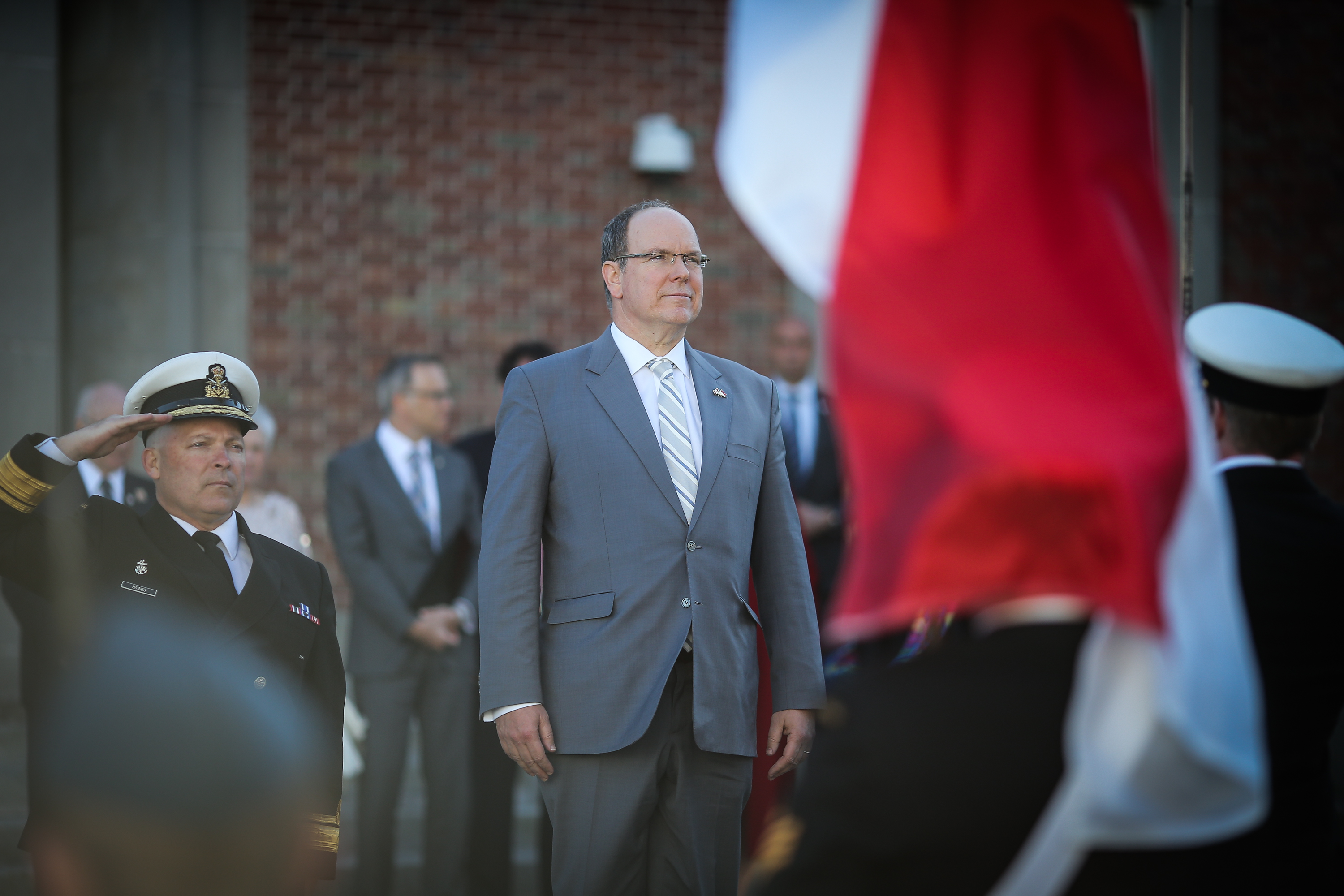 HSH Prince Albert II of Monaco visits the Ocean Frontier Institute in Halifax, Canada
Canada
During his visit to Canada on 7th and 8th May 2018, HSH Prince Albert II of Monaco met the university community of the Ocean Frontier Institute, Dalhousie University, Halifax, where he was welcomed by Dr. Wendy Watson-Wright, CEO of the Ocean Frontier Institute, Dr. Richard Florizone, President of Dalhousie University, and Dr. Alice Aiken, the University's Vice-President. This international oceanography centre explores the vast potential of the ocean with the aim of devising innovatory and sustainable solutions which respect the principle of blue growth.
After visiting the oceanographic and marine research laboratories, His Serene Highness congratulated the Institute on the quality of its work on ocean preservation and on the resources deployed to sustain its ambitious programmes, stressing that "if progress is to be made, the oceans need a productive alliance between research and political action" – a challenge which his great great grandfather, Prince Albert I, had taken up in his day and which Prince Albert II is pursuing with determination in turn today.
"This is the philosophy which has guided the commitment of the Principality of Monaco for a century – one which it offers to the world every day, in laboratories, in multilateral environments and in national capitals", declared HSH Prince Albert II of Monaco. "It means acknowledging how essential it is to have scientific knowledge, the only way to achieve clarity of action ( … ) It means understanding the role of political leaders which is to act in accordance with such truth. Reconciling the imperatives of nature with those of humanity". The Prince concluded by saying that only the global mobilisation of resources, determination and talent will enable the environmental cause to progress.
A little later in the afternoon, HSH the Sovereign Prince spoke alongside the Canadian Minister LeBlanc in a public debate on "An Ocean of Opportunities", followed by a question and answer session with students of the Ocean Frontier Institute on the economic, social and environmental challenges confronting the oceans and the preservation of marine diversity.
This visit took place in the context of HSH Prince Albert II's trip to Canada. On Monday, 7th May, in Ottawa, HSH the Sovereign Prince and his delegation met the Canadian Prime Minister, Mr Justin Trudeau, to discuss environmental issues held close to the hearts of both Heads of State.