Back to the list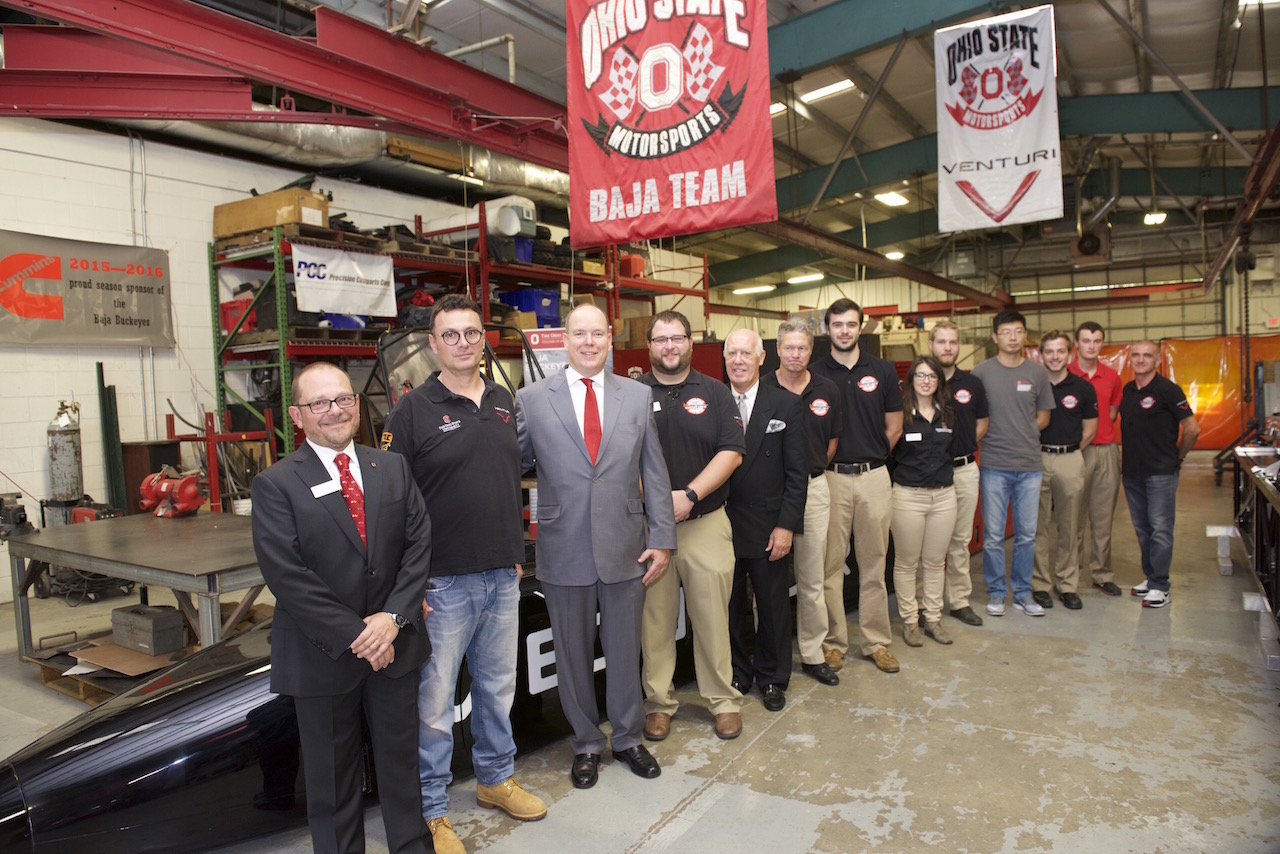 HSH Prince Albert II visits multidisciplinary university complex in Columbus devoted to sustainable development
Monaco
On 31st August 2016, HSH Prince Albert II arrived in Columbus (Ohio, USA) to visit the various academic and research centers within the Ohio State University, devoted to sustainable development and climate change. The Sovereign began with a visit to the Center for Automotive Research (CAR) dedicated to alternative energies. It is here, through a partnership established over 8 years ago, that the Monegasque company Venturi Automobiles set up activities to develop high performance electric motors, and together with the students built the series of VBB Venturi and CAR speed cars, which hold the FIA world electric land speed record at 459 km/h. "We have the means to move away from this carbon economy and its trail of pollution. We are beginning to learn how to travel using no petroleum. And we are now able to dream of large scale electric mobility, such as we are developing in Monaco, which alone will result in the reduction of greenhouse gas emissions by one third. Venturi is one of the finest examples: the tools are here - we now need to develop them. It will take time of course because it involves a radical change of customs and mentalities", said HSH Prince Albert II.
HSH Prince Albert II then visited the BYRD research center focused on the Poles, cold environments and climate change. Specialized in ice-atmosphere interactions, the center has several ice cores taken from the North and South Poles, as well as from summits including Kilimanjaro. These "recordings" of climate variation are supplemented by a stone and mineral research center, the largest in the United States. These projects are in line with some of the actions supported by the Prince Albert II Foundation with regard to ice coring which have recently been carried out in the Alps.
At the beginning of the afternoon, HSH the Prince visited Columbus football stadium (50,000 seats) the first "zero waste" stadium in the world, before taking part in a meeting in front of 300 students and in the presence of Michael Drake, president of the Ohio State University. The focus of the meeting was clean and sustainable mobility, another issue in which the Principality and the Prince Albert II Foundation are greatly involved.