Back to the list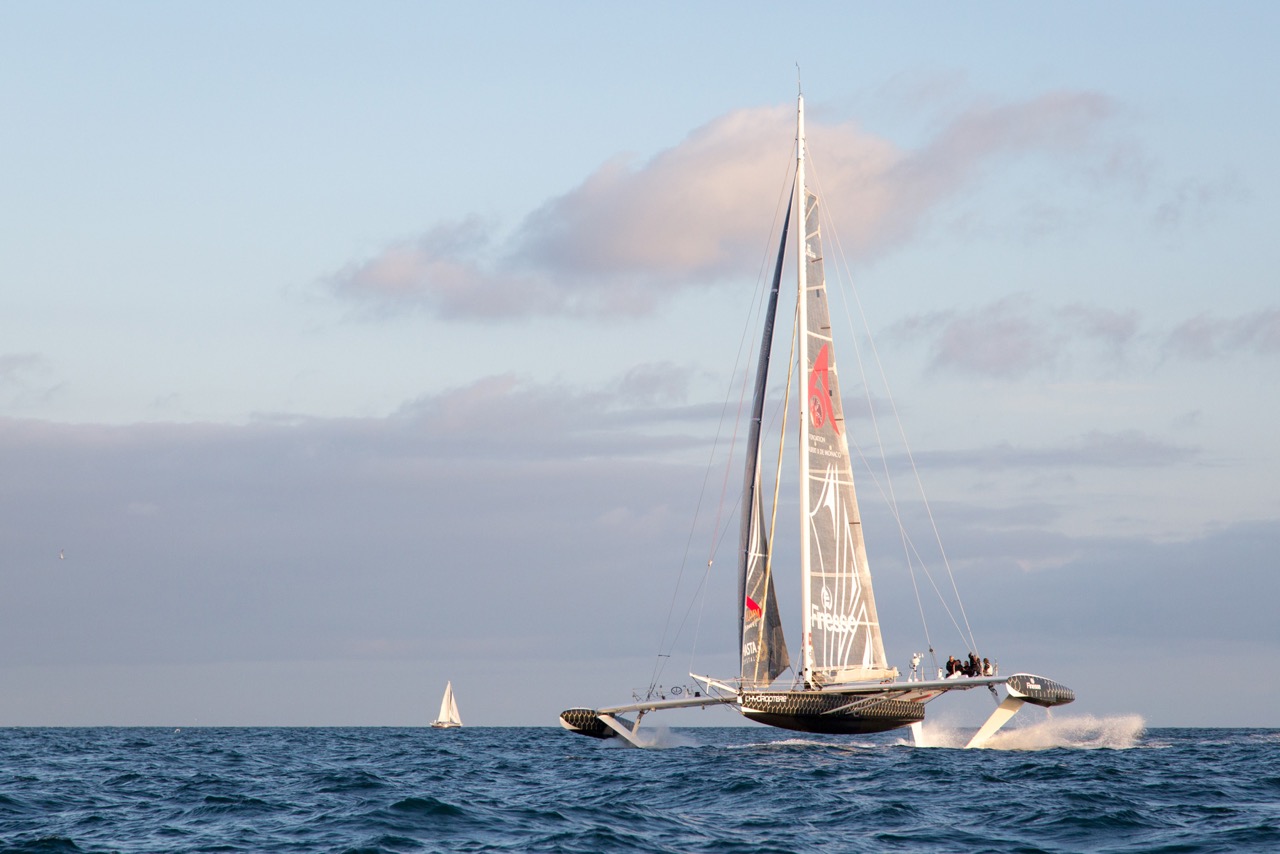 Hydroptere took off to Hawaii
Monaco
After having crossed the mythical 50 knot barrier in 2009, it is with nearly three meters of swell that Alain Thébault and Jacques Vincent, along with four American crew members, took off today from Los Angeles to Hawaii.
A beautiful encounter is now planned between Bertrand Piccard and Alain Thébault in Hawaii, one carried by the wind, the other one by the sun with a single message: "Use Clean Energy". The Prince Albert II of Monaco Foundation supports both projects, enabling the encounter of the Solar Impulse team and that of
Hydroptere
.

From a weather point of view, the first day will probably be difficult, and there will be downwind conditions on the southern edge of the "Great Pacific Garbage Patch" debris plate of a size equivalent to the size of Texas. The crew should then find rough seas for the arrival in the Molokai channel.
Pioneers of boats that fly, Alain and his Hydroptere will sail in the swell, which is a complex issue dealt with much humility by the entire team.

Message of support from Patricia Ricard, President of Institut Océanographique Paul Ricard, to Alain Thébault:

"Dear Alain, you are right, the challenges are of a different nature today! Considering the issues of humanity, competition seems from another era. Today we need more cooperation and shared intelligence... The image of your two vessels gathered will send a message full of hope and grace ... The lightness must be part of our new societies! Thank you for giving sustainable development the emotion and enthusiasm it needed so much !!! It is this impetus that we so desperately need today ... May the winds be favorable and kind to you …"