Back to the list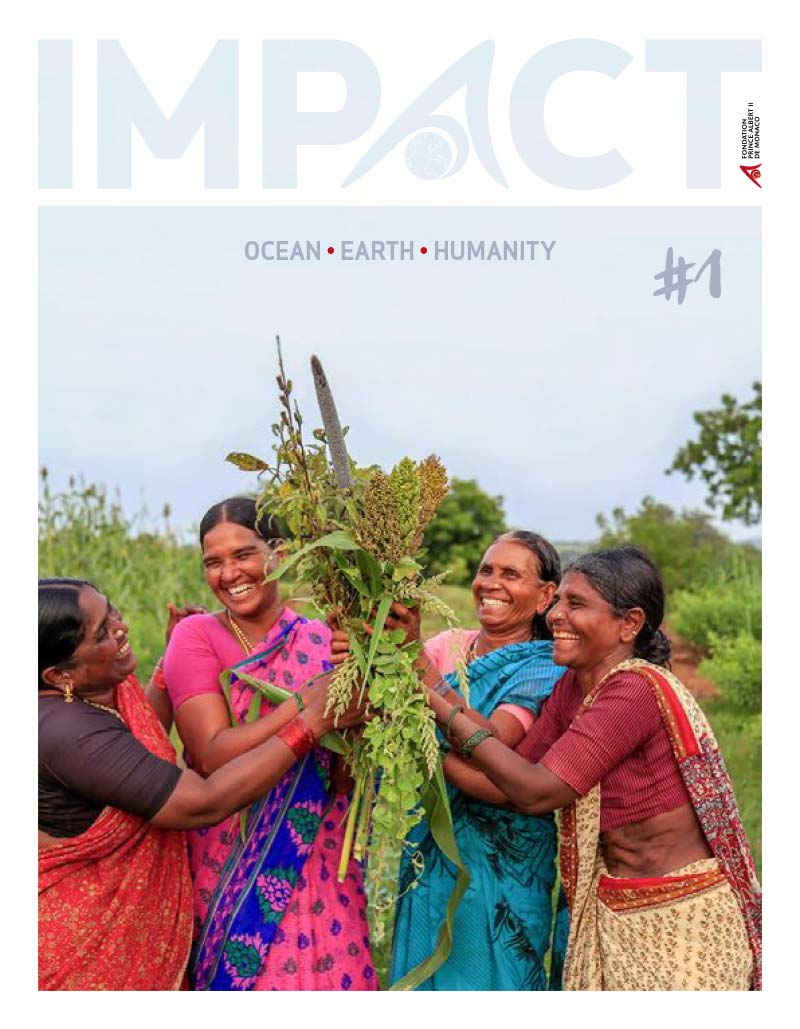 IMPACT #1, the magazine of the Prince Albert II of Monaco Foundation
Magazine
We are pleased to share with you the first issue of the IMPACT magazine published by the Prince Albert II of Monaco Foundation and covering the major environmental challenges that our Planet is facing.
Every semester, IMPACT will offer an insight into the actions that the Foundation is taking alongside its partners, to address the impact of climate change, to conserve biodiversity and to improve the living conditions of local communities.
In each issue, you will discover the outcomes of projects supported by the Foundation, expeditions and scientific reports as well as student educational and career paths in the field of sustainable development.

As the world goes through a serious health and environmental crisis, which provides a daily illustration of the close link between the health of our planet and our own health, we hope that IMPACT will be an open window on the post-crisis world, highlighting individual and collective efforts.
Enjoy!
Download Impact #1