Back to the list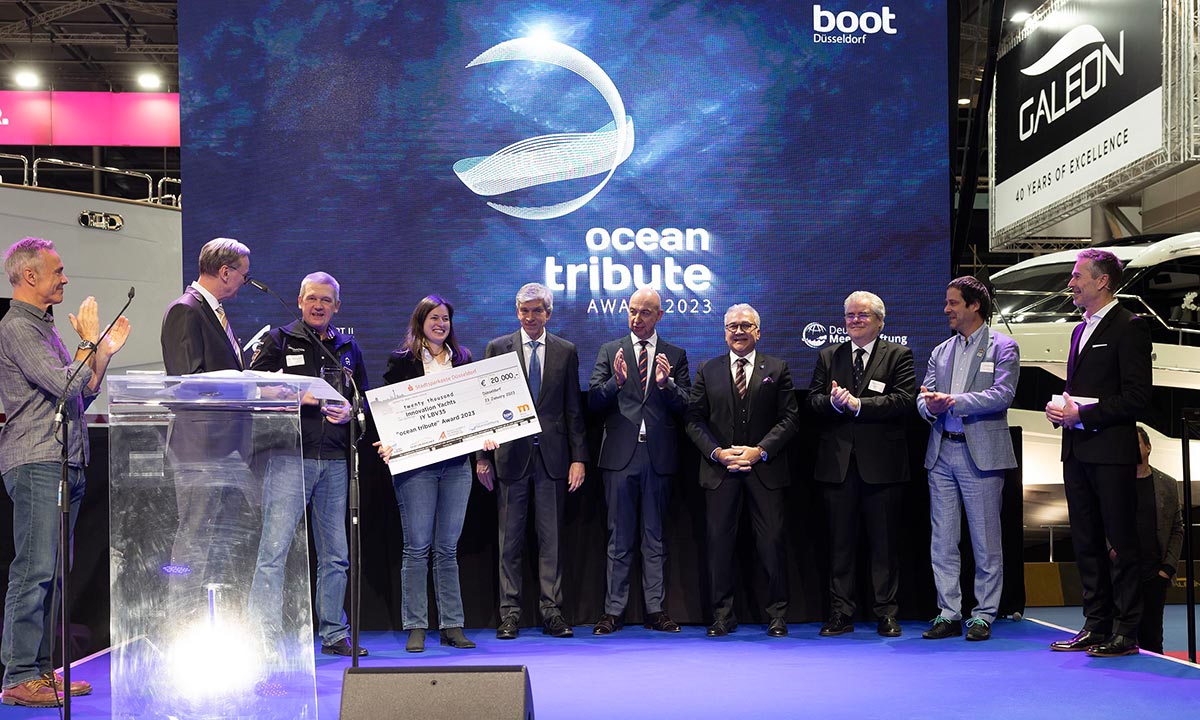 INNOVATION YACHTS, Winner of the 2023 Ocean Tribute Award
Germany
The Prince Albert II of Monaco Foundation, Boot Düsseldorf and the German Ocean Foundation are pleased to honour INNOVATION YACHTS with the Ocean Tribute Award 2023, for their recyclable and sustainable composite catamaran, the IY LBV35, electrically powered by solar energy and hydrogenator.
The 20,000 € grant will allow Innovation Yachts to continue the development of their projects and the recycling of as much waste and residual materials into new construction materials as possible.
The Ocean Tribute Award rewards concrete actions taken in favour of marine conservation, whether thanks to technical innovations, raising public awareness, or the development of research activities, and aims to encourage ocean preservation and sustainable management.