Back to the list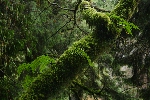 International Day of Forests
Monaco
March 21st is the International Day of Forests, its goal is to raise awareness of the general public concerning the importance of the various functions of the forest ecosystems.
The forests harbor over 75% of the earth's biodiversity, but are also home to 300 million people around the world. Forests are both food and wood sources that we use in our daily lives.
The Prince Albert II of Monaco Foundation is involved since its creation in the fight against deforestation, supporting field projects in the major forested areas of the planet.
In the Congo Basin, the Foundation is one of the founding partners of the Center for Social Excellency created by the NGO The Forest Trust. Its objective is to promote the sustainable management of forests by the training of young graduates to accompany local forestry companies toward the certification of their activities and production.
In the Amazon region, its action can be illustrated by the project Olhos d'Agua, led by the NGO Terra Instituto, which helped to recover and protect, through reforestation activities, 50 water springs located in Rio Doce valley, 400km north of Rio de Janeiro, an area specially affected by deforestation.
Finally, in South East Asia, with BirdLife International, the Foundation preserves 150 000 hectares of forests, in the north-east of the Cambodge. It is the project "Forest of Hope".
The Foundation also leads information and awareness-raising projects in Monaco, through the initiative « Monaco makes a commitment against deforestation », to get involved, at the other of the chain, wood and wood derived products consumers, who also play an active part in the fight against deforestation.
This initiative, divided into three programs, helps to raise awareness of companies using wood, the yachting sector and the general public of the issues linked to deforestation, in collaboration with Monegasque entities such as the Princely Government (Tourist and Convention Authority and Department of the Environment), the Grimaldi Forum Monaco or the MC2D organization.
In 2013, the Prince Albert II of Monaco Foundation launched the Heritage Trees of Monaco Walking Tour (http://www.mc2d.org/images/stories/mc2d/arbres-monaco%20web.pdf) enabling walkers to discover at once the most beautiful tree specimens in Monaco, and the actions led by the Foundation and its partners to fight against deforestation.
The Foundation also supported Luc Jacquet new movie "Once Upon a Forest" in which he leads us, with the botanist Francis Hallé, in an extraordinary journey, deep in the tropical rainforest, at the very heart of life itself (http://www.mc2d.org/images/stories/mc2d/arbres-monaco%20web.pdf).
In 2014, the Foundation pursues its actions, reaching towards new target groups, both locally through its collaboration with the Princely Government to encourage the use of FSC and PEFC certified wood products, and internationally, through the Wood Forever Pact which is directed toward yacht builders but also designers, furniture makers, wood suppliers and yacht owners.
To discover all the activities of the Prince Albert II of Monaco Foundation, to protect forests: http://www.fpa2.com/monaco-forets.html
To learn more about the International Day of Forests: http://www.fao.org/forestry/international-day-of-forests/en/