Back to the list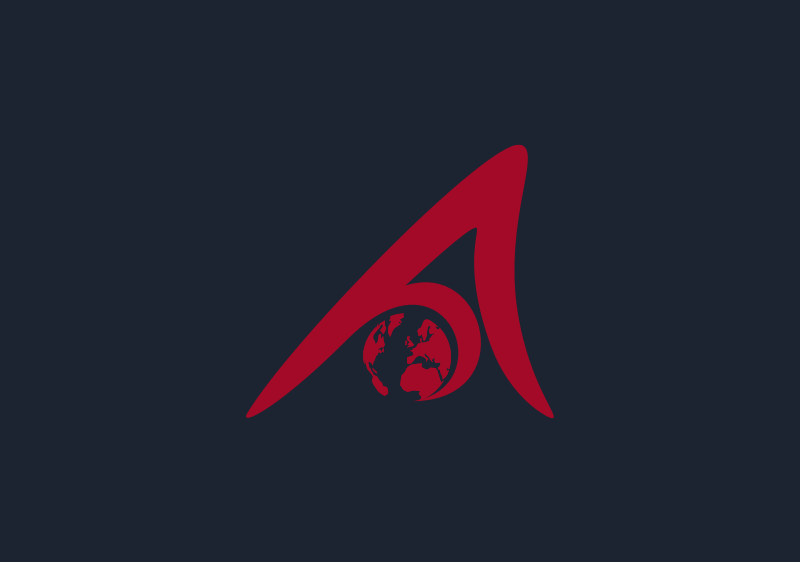 INTRODUCING LA PRAIRIE AWARD FOR INNOVATION IN MARINE PROTECTION
Monaco
La Prairie, in partnership with the Prince Albert II of Monaco Foundation, has established The La Prairie Award for Innovation in Marine Protection. It will recognize and support grassroots projects aimed at resolving environmental issues. The winner will be announced at the Foundation's gala annual award ceremonies, which will be held in London on 12 October 2012.
"Our collaboration with the Prince Albert II of Monaco Foundation is a perfect fit," says Patrick Rasquinet, President and CEO, La Prairie Group. "The Foundation's objective to advance environmental solutions and promote the sustainability of the earth's natural resources coincides with our own long-term commitment to marine preservation." Established in 2006 by Prince Albert II, the Foundation has funded 185 projects around the globe, in addition to awarding individuals who engage themselves in an exceptional manner to safeguard our planet.
The La Prairie Award for Innovation in Marine Protection, which carries a $100,000 donation, will go to one of three initiatives which have been selected amongst the Foundation projects. The two runners-up will receive donations of $20,000 and $10,000. Beyond the monetary award, La Prairie will follow the projects closely, providing support in terms of exposure of their efforts. The final result of the La Prairie Award will be decided by an international jury - presided by Céline Cousteau - and a public on-line vote.
A LONG-TERM COMMITMENT TO HELP PRESERVE THE OCEANS

Since 2007, La Prairie has been actively engaged in preserving the ocean's rich ecosystem by using only marine-sourced substances cultivated in a carefully controlled land-based environment in its Advanced Marine Biology Collection of skin-treatment products. It has also sponsored activities to promote environmental awareness, spearheaded by zealous environmentalist Céline Cousteau, participated in environmental business summits and supported the Monaco Blue initiative aimed at influencing public opinion and policy-makers on the damage being done to the world's oceans and identifying worthy areas of action. The introduction of the La Prairie Award and its below initiatives to promote eco awareness represent the brand's latest chapter in this long-term commitment.
INTERNATIONAL JURY
The winner and runners-up of the 2012 La Prairie Award for Innovation in Marine Protection will be chosen by the following international jury, together with La Prairie fans around the world via an on-line voting system.

Céline

Cousteau

, jury president, is the granddaughter of legendary underwater explorer and adventurer Jacques

Cousteau

and an accomplished

"oceanaut"

in her own right. Tirelessly dedicated to promoting eco-awareness, she founded

CauseCentric

Productions, a non-profit organization which creates short films for mass distribution via various media. The films communicate the stories of grassroots organizations and individuals working on issues related to humans and the environment.

Céline

is also a compelling public speaker on environmental issues and is worldwide ambassador for La Prairie's Advanced Marine Biology Collection.

His Excellency Bernard Fautrier, Vice-President and CEO of the Prince Albert II of Monaco Foundation, has long been involved in numerous areas of environmental protection at the international level. He has chaired the Barcelona Convention for the protection of the Mediter-ranean and the Ramoge Agreement, an initiative undertaken by France, Italy and the Principality of Monaco to protect the marine and coastal environment. He also served as Minister for Public Works and Social Affairs in Monaco and was ambassador to Switzerland and the United Nations in Geneva.

Vanessa

Berlowitz

,

diplômée

de

l'Université

d'Oxford

,

résidant

à

Bristol,

Angleterre

, a

rejoint

l'unité

« BBC Natural History » en

qualité

de

chercheur

en 1991. Elle a

produit

près

de 20

documentaires

très

remarqués

et

primés

dont

« The Human Animal », « Land of the Tiger » et « Life of Mammals »

avec

Sir David

Attenborough

. Aves

sa

collaboration,

elle

produit

et

réalise

« Planet Earth » et la

série

« Frozen Planet ». Elle

donne

également

sa

contribution de

façon

régulière

pour des

livres

et des magazines et

intervient

fréquemment

dans

des

conférences

sur

la

faune

et

sa

conservation.
Alannah Weston began her career in journalism upon her graduation from Oxford University. She went on to become Creative Director of Windsor, a residential enclave in Florida, where she founded an art gallery for the community. Since May 2004, Alannah has been Creative Director at Selfridges, bringing the store to life through the window displays, collaborations with artists, and inspirational moments. Passionate about the environment, she recently spearheaded Project Ocean at Selfridges to raise awareness of the issue of overfishing. Alannah is also Chairman of the Reta Lila Howard Foundation, a UK based charitable foundation benefitting children.
NOMINEES ADDRESS VARIETY OF ENVIRONMENTAL ISSUES
The three finalists for The La Prairie Award for Innovation in Marine Protection were chosen amongst The Albert II of Monaco Foundation projects and represent an interesting variety of environmental challenges… and their proposed solutions.
1st NOMINEE: MARINE SANCTUARY TO HELP SAVE THE MEDITERRANEAN MONK SEAL
A group of marine biologists are dedicating more than five years of their lives to ensuring the survival of the Mediterranean monk seal and removing it from the list of endangered species by establishing a sanctuary on one of the deserted Gyaros islands in Greece, home of the largest surviving seal colony. Much of the natural habitat of this symbolic species has been lost, due to excessive urbanization along the Mediter-ranean coast, with the result that its population has dwindled to an estimated 300 to 500.

The La Prairie Award would further the work of the sanctuary to help save these symbolic creatures.

2nd NOMINEE: EDUCATIONAL BOAT TEACHES CHILDREN TO RESPECT THE ENVIRONMENT
The MV Kalabia plies the waters of the Indonesian Raja Ampat Archipelago, carrying a team of educators who teach children and young people how their actions can save what the legendary Captain Cook called a "paradise on earth". These 1500 small islands and submerged reefs, with nearly 753 kilometers of sandy beaches, are located in the "coral triangle", a region exceptionally rich in marine biodiversity with more than 70 percent of known coral species and 1,384 species of fish.

The La Prairie Award would enable the MV Kalabia, which has depleted its funding, to carry its message of environmental conservation to another 100 villages.

3rd NOMINEE: CONSERVING THE ECOSYSTEM OF AN EXCEPTIONAL CORAL REEF
The Toliara reef complex of Madagascar, made up of coral barrier reefs, mangroves and lagoons, is a region of exceptional beauty and diversity. This valuable ecosystem, the world's third largest coral reef complex, is under threat, not only from local fisherman who are forced to extract more and more natural resources, but also from climate change, which is raising havoc with both the reef and adjacent marshland. Local people, supported by WWF initiatives, have a plan to revitalize the area by establishing a marine park, which will help stimulate the introduction of improved fishing and collection practices.

The La Prairie Award would help them spur the recovery of the entire region.
Increasing ECO Awareness VIA CONSUMER ENGAGEMENT

La Prairie is inviting its consumers to become an integral part of the selection process for La Prairie Award winner. Consumers will be given the opportunity to view video clips of the three nominated projects, vote for their favorite project and share virally with their friends. Consumer voting will count for half of the final decision.
This initiative coincides with the brand's new social media channels including a Facebook page, YouTube Channel and Pinterest boards, all launching mid-April 2012. The voting will run through end August 2012.
What's more, La Prairie will use these channels as a communication platform for eco awareness messages via short video clips featuring Céline Cousteau. "Céline's Choices" will follow Céline as she tours the globe to promote The La Prairie Award, encourage eco awareness and show how each individual can play a role in preserving the environment.