Back to the list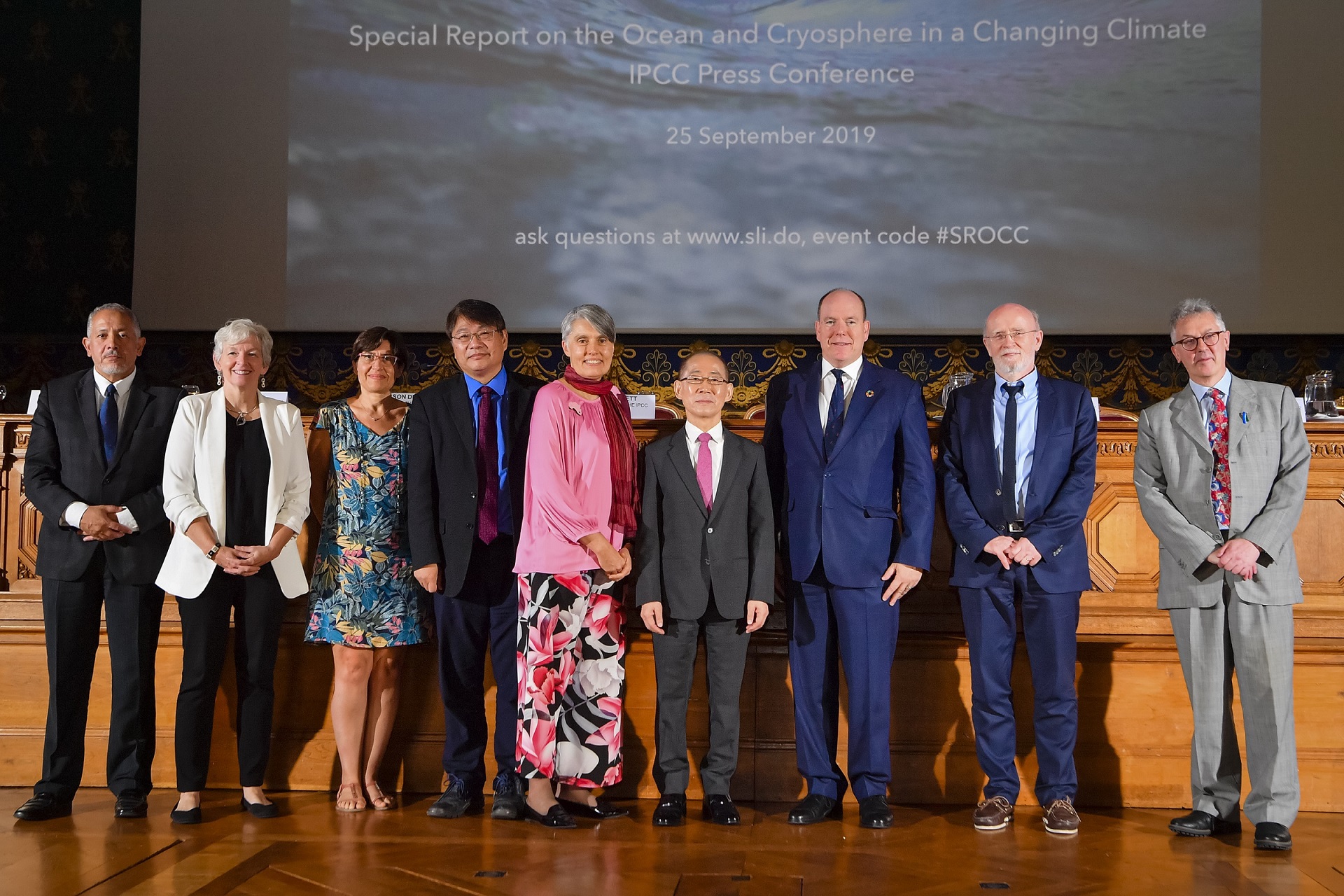 IPCC Special Report on Ocean and Cryosphere in a Changing Climate
Monaco
"Our today choices are decisive for the future of the oceans and the cryosphere."
The latest Special Report of the Intergovernmental Panel on Climate Change (IPCC), unveiled at the oceanographic Museum of Monaco, in the presence of HSH the Sovereign Prince, representatives of His Government and His Foundation and many prominent figures, is without appeal. It underlines the urgent need to identify timely, ambitious and coordinated priority actions to address the unprecedented and sustained changes in the ocean and cryosphere.
It was at the initiative of the Sovereign Prince that His Foundation and His Government referred the matter to the IPCC in February 2015, at its 41st session, for the production of a Special Report on the Ocean. For more than a year, the Prince Albert II of Monaco Foundation and the Princely Government have continued their efforts to convince people of the importance and importance of such a publication.
Approved on 24 September by the 195 IPCC Member Governments, the IPCC Special Report on the Ocean and Cryosphere in a Changing Climate presents new evidence highlighting the benefits of keeping global warming as low as possible, in line with the objective that governments set themselves in the Paris Agreement in 2015. By urgently reducing greenhouse gas emissions, it is possible to limit the extent of the changes facing the ocean and cryosphere. Ecosystems and the livelihoods that depend on them can be preserved.
"The high seas, the Arctic, the Antarctic and the high mountains may seem distant to many people," said Hoesung Lee, IPCC Chair. "We depend on them and are affected, directly or indirectly, by their influence in many ways - in the areas of weather and climate, food and water, energy, trade, transportation, recreation and tourism, health and well-being, culture and identity.
In preparing the report, more than 100 authors from 36 countries assessed the most recent scientific publications related to the ocean and cryosphere in the context of climate change, referencing some 7,000 of them.