Back to the list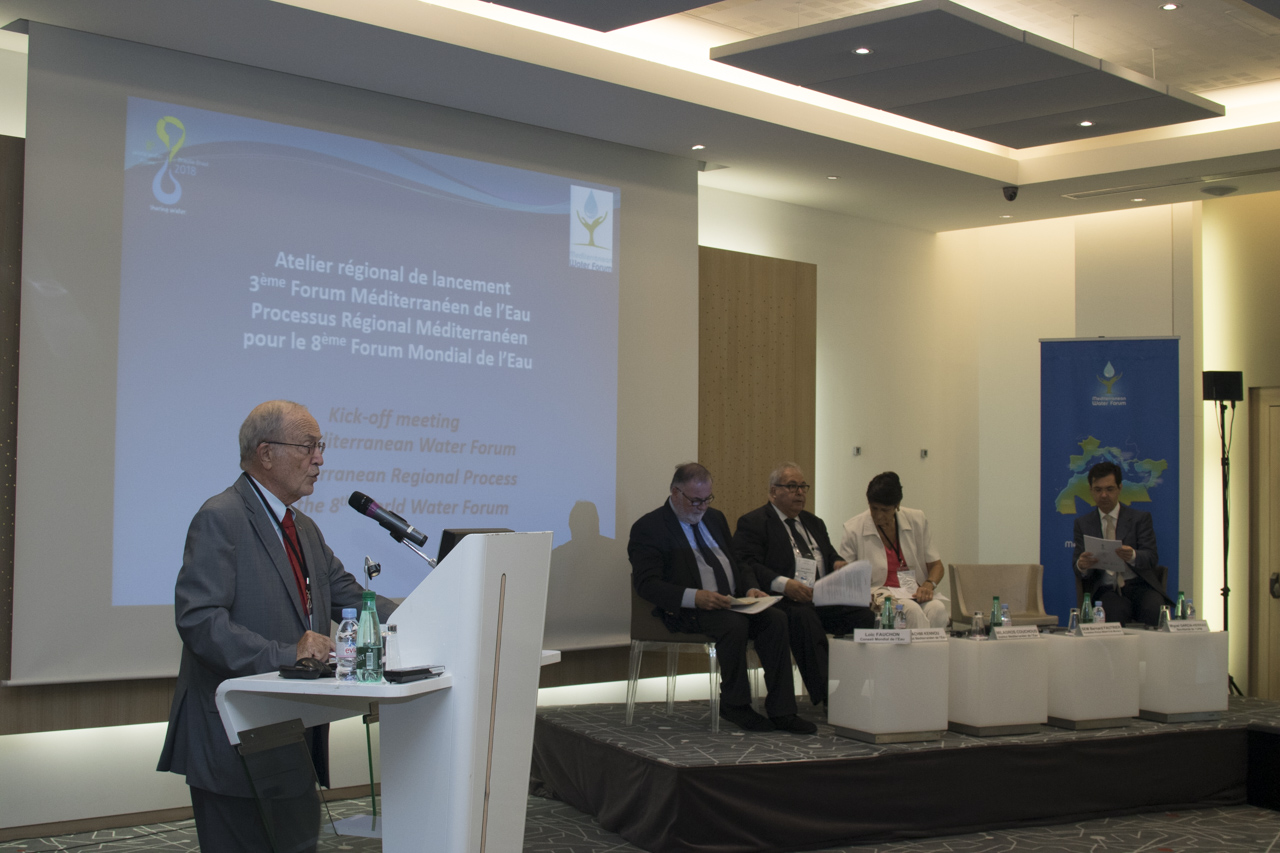 Kick-off workshop for the third Mediterranean Water Forum
Monaco
On Tuesday 11th July 2017, the Prince Albert II of Monaco Foundation, the Mediterranean Water Institute (IME) and the Secretariat of the Union for the Mediterranean (UPM) organised a regional kick-off workshop in Monaco for the third Mediterranean Water Forum in Alger in December 2017.
The aim of such an event is to bring together the main stakeholders of the Mediterranean water community – i.e. decision makers, local and regional authorities, parliamentarians, funding bodies and state representatives – to focus on targeted topics. The topics chosen at this workshop took into account the specific features of the Mediterranean and are in line with the priorities of the eighth World Water Forum which is taking place in Brasilia in March 2018.
Mediterranean priorities were discussed based on six thematic areas, namely: water and mitigation of the effects of climate change, sanitation for all, water for energy, technologies for the treatment and reuse of water, management and rehabilitation of ecosystems for water services and biodiversity, as well as funding for sustainable development.
The following individuals took part in the opening session of the workshop: HE Mr Bernard Fautrier, Vice-President of the Prince Albert II of Monaco Foundation, Dr Fadi Georges Comair, Director General of Water and Electric Resources within the Lebanese Ministry of Energy and Water, Mr Tahar Aichaoui, Director General of the Department of Hydraulic Studies and Development within the Algerian Ministry of Water Resources, Mr Miguel Garcia-Herraiz, Deputy Secretary General of the Union for the Mediterranean, in charge of Water and the Environment and Mrs Milagros Couchoud, President of the Mediterranean Water Institute and a member of the Foundation's Scientific and Technical Committee.