Back to the list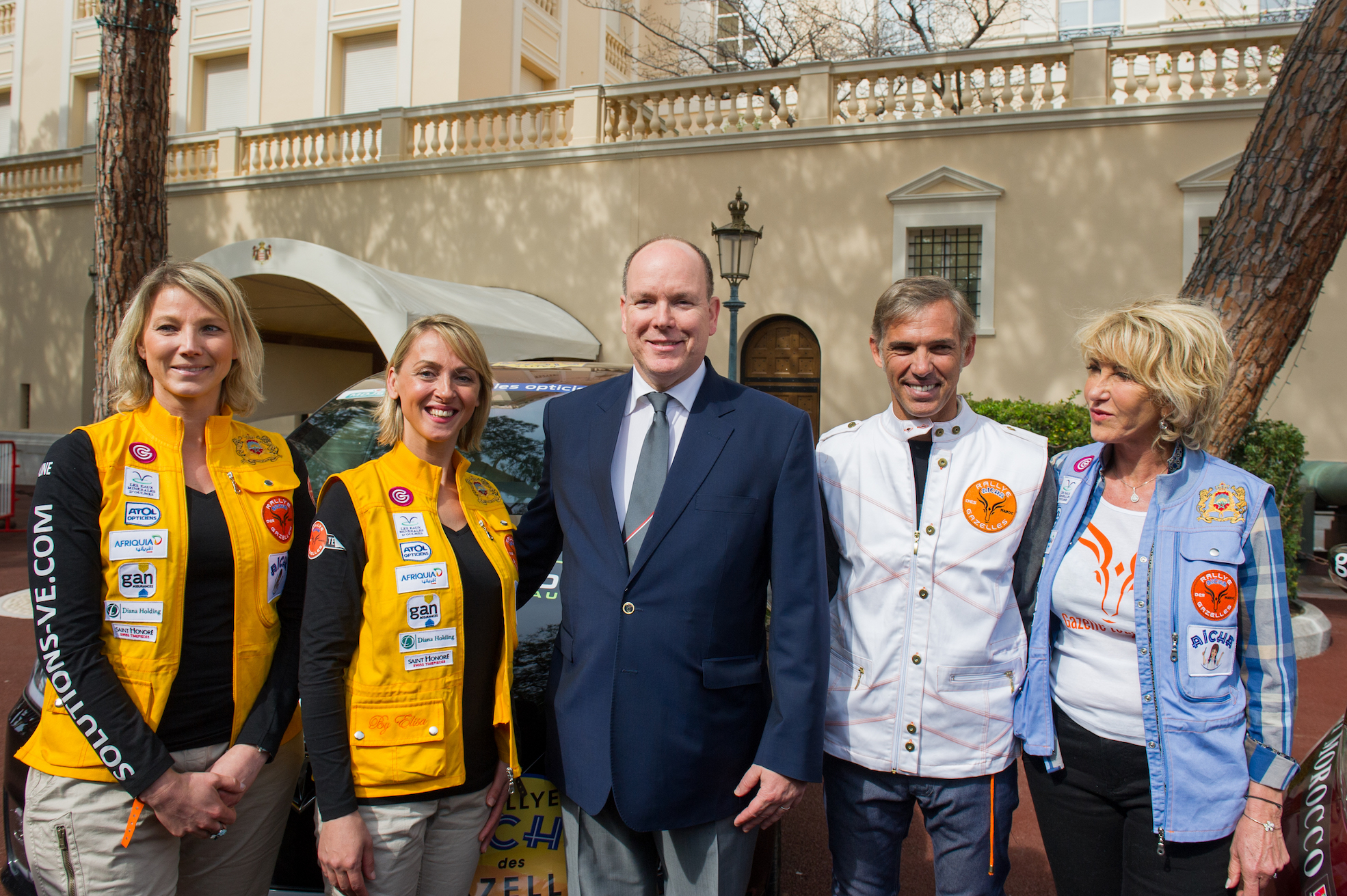 Launch of the E Rally des Gazelles
Monaco
Every year, the Rallye Aïcha des Gazelles du Maroc brings together in the Moroccan desert more than three hundred women of over thirty different nationalities aged between 18 and 65. This year, a new category dedicated to electric vehicles has been created: the E-Rallye des Gazelles. The first edition was officially kicked off by HSH Prince Albert II of Monaco at 10.45 am on Saturday 18th March in the Palace Square in Monaco, when he gave the starting signal for the competing electric vehicles.
Eminent figures present included André Azoulay, Senior Adviser to His Majesty King Mohammed VI and the racing driver, Paul Belmondo.
Founded by Mrs Dominique Serra, the Rallye Aïcha des Gazelles du Maroc was awarded the "Tourism and Climate" prize by Morroco's Ministry of Tourism during Cop 22.
The Sovereign has sponsored a white paper on the rally entitled "Construisons ensemble des rallye-raids durables" (Let us build together sustainable off-road rallies).