Back to the list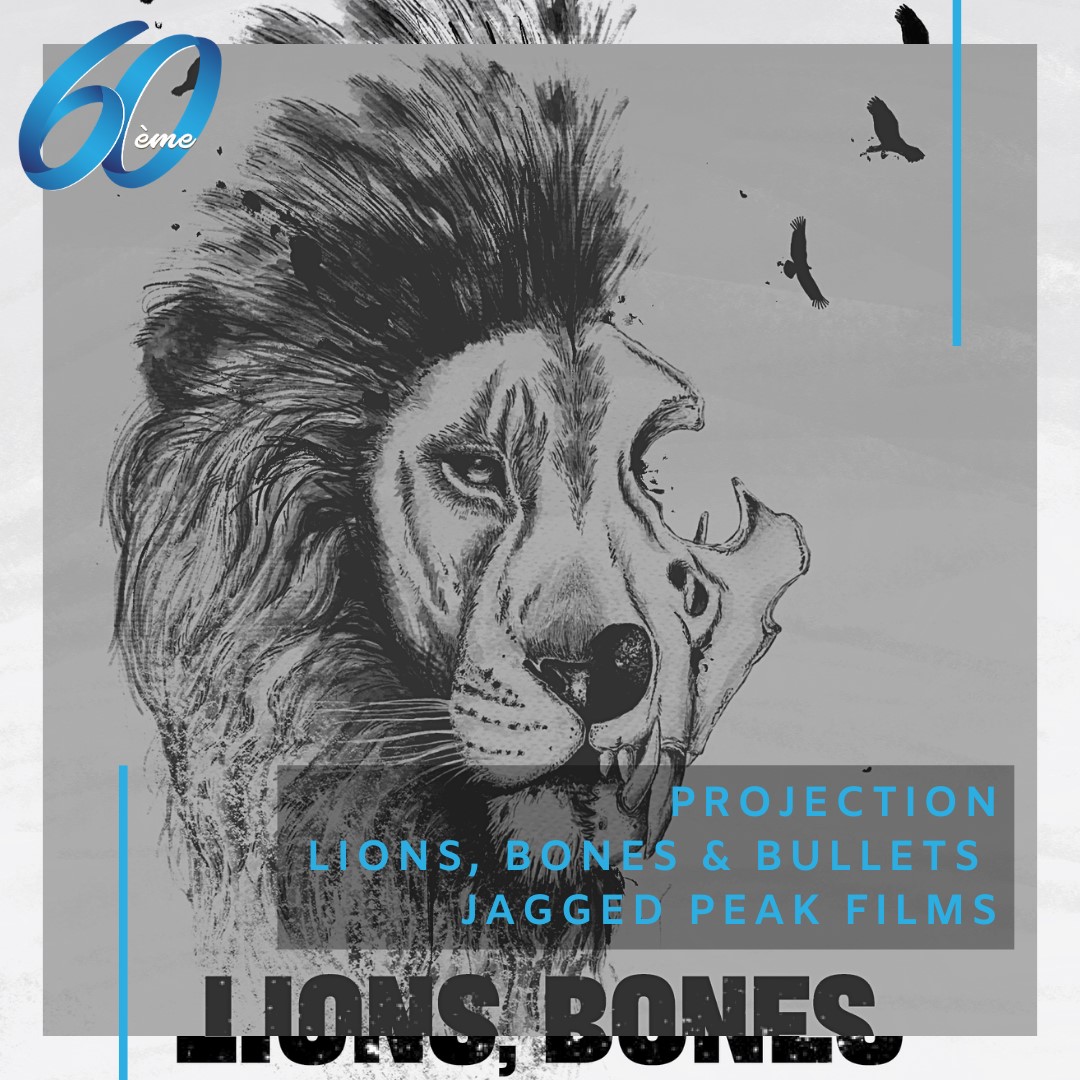 Lions, Bones & Bullets Premiere Screening
Monaco
Events
In the spirit of partnership and close collaboration with the Prince Albert II of Monaco Foundation, the Monte-Carlo Television Festival will host the premiere screening of the informative and thought-provoking documentary Lions, Bones & Bullets on Monday, 21 June at 7.00pm in the Grimaldi Forum, Monaco.
The character-driven documentary feature Lions, Bones & Bullets, produced by Jagged Peak Films, reveals the underbelly of what the world thought was 'lion trophy hunting' but, in reality, is the mass production, commercialisation and domestication of Africa's wildlife for 'Traditional Chinese Medicine'.
Exploiting not only workers and consumers but also posing a huge human health risk for the population at large.
Told through an adventure story, Penguin-Random House author Richard Peirce travels from lion farms in South Africa to dealers in South East Asia to uncover the elaborate wildlife con.
After presenting the problem, the film explores realistic alternatives.
Richard Peirce, Producer, Investigator and Protagonist, explains "Lion farming and the increasing sale of lion bones to Asia involve exploitation, cruelty, injustice, misconception, fraud, corruption, is a threat to wild lion populations, and the list goes on. It is mind-blowing in terms of the huge negativity involved and has no redeeming aspects. Lions are a flagship species, what happens to lion populations will be a major factor in determining the future of wild animals in Africa."
Anton Leach, Director and Executive Producer, continues "Lions, Bones & Bullets is a story that needed to be told, shared and debated. Through my work in wildlife docu-series, I realised that not enough people knew that lion farming was not just an emerging industry, it was a booming industry. If trophy hunting was dying out, then what was escalating demand? We are honoured to have the World Festival Premiere of Lions, Bones & Bullets at the 60th Monte-Carlo Television Festival and believe this is the best forum to start a global debate about lion farming and the future of wildlife conservation."
Olivier Wenden, Vice-President and CEO of the Prince Albert II of Monaco Foundation, emphasizes that "By denouncing the lion bones trade hidden behind hunting, it is a clear and vital wake-up call that is sent to the world, inviting us to open our eyes and rethink our relationship with nature in the respect of wildlife."
Lions, Bones & Bullets is a documentary that has benefited from the Foundation's support.
Laurent Puons, CEO of the Monte-Carlo Television Festival, comments, "Our Festival has always put environmental issues at the forefront, notably through the Prince Rainier III Special Prize, awarded to the best documentary dealing with these topics. We are justifiably proud of our ability to raise awareness of vital causes by highlighting important and timely television films to an influential international audience. We are convinced that this important screening will expose the secrets of the multi-million-dollar industry of lion farming to the world and open up a wide-scale ethical debate on the issue."
Richard Peirce is the producer, investigator and protagonist of Lions, Bones and Bullets. Penguin Random House author Richard has published several books, including Pangolins: Scales of Injustice, The Poacher's Moon, Giant Steps, Orca, Nicole and Sharks in British Seas. As a TV personality Richard has been featured on the BBC, ITV, Discovery, ARTE, and National Geographic. Lions, Bones & Bullets is inspired by Richard's best-selling book, 'Cuddle Me, Kill Me' an investigation into South Africa's lion industry.
The documentary feature is produced, written and edited by Jasmine Duthie, a New Zealand Writer and Film Producer focusing on character-driven wildlife content. She produces award-winning documentaries and digital campaigns, from tigers rescued from Aleppo to dolphin sanctuaries in Greece.
Director, DOP and executive producer of Lions, Bones & Bullets, Anton Leach, travels the world capturing award-winning transformative stories. With more than 25 years of experience, Anton has directed and produced content in over 20 countries. His original content has been broadcast by National Geographic, Discovery, BBC, Al Jazeera, iTV, ABC and ZDF.
Lions, Bones & Bullets is narrated by leading British actor and well-known wildlife conservation advocate, Peter Egan (Harry Potter, Downton Abbey, Chariots of Fire).